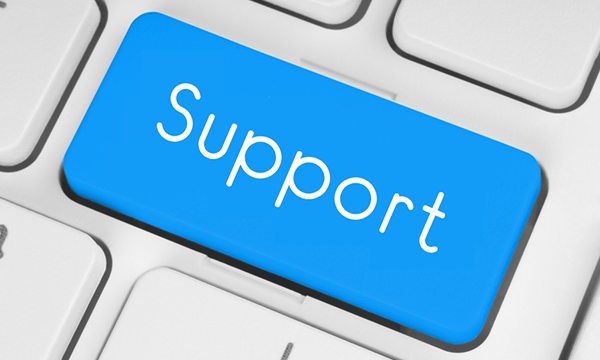 When you own a business, it is important to provide a great help desk to your clients. Therefore, to make it easy for you to add more functionalities to your customer service, we will introduce to you the collection of WordPress Support plugins here. Take it a look!
What are the good points of using the WordPress Support Plugin?
Improved customer service: A support plugin can help you respond to customer inquiries more efficiently, leading to better customer satisfaction.
Centralized support management: A support plugin can help you keep track of customer inquiries and responses in one place, making it easier to manage and resolve support issues.
Customization options: Many support plugins offer a range of customization options, such as the ability to create custom support forms, set up multiple support channels, and assign inquiries to specific team members.
Top WordPress Support Plugin
WP Ticket is an easy WordPress Support plugin that you can use without requiring much knowledge. You can design your own customer service program which helps you develop a relationship with your visitors.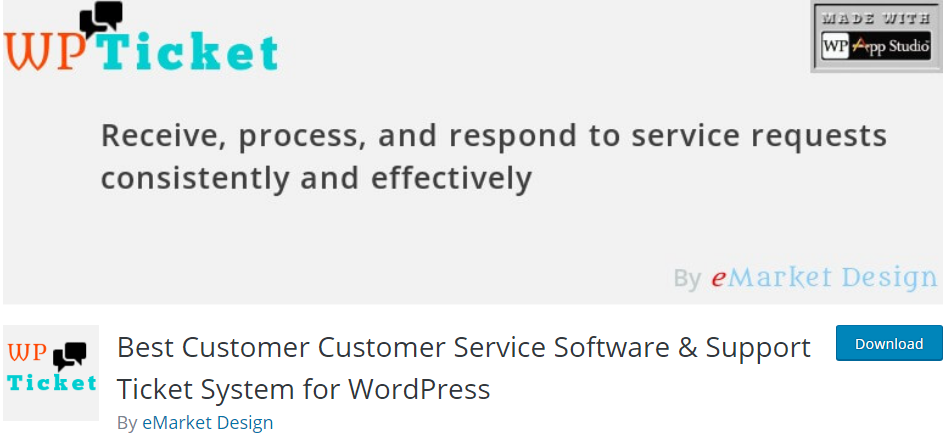 Features:
Customer support client area
Protect customer support from spam
Central location for all your customer
Restrict access to specific fields
Real-time support staff performance reports
and more.
Highlights:
Simply Super
Excellent product
Customization features.
With Awesome Support, you are able to broaden the highlights option paid add-ons that runs totally on your WordPress site. It will give a ticketing helpdesk, email warnings, confined access, record, and media upload.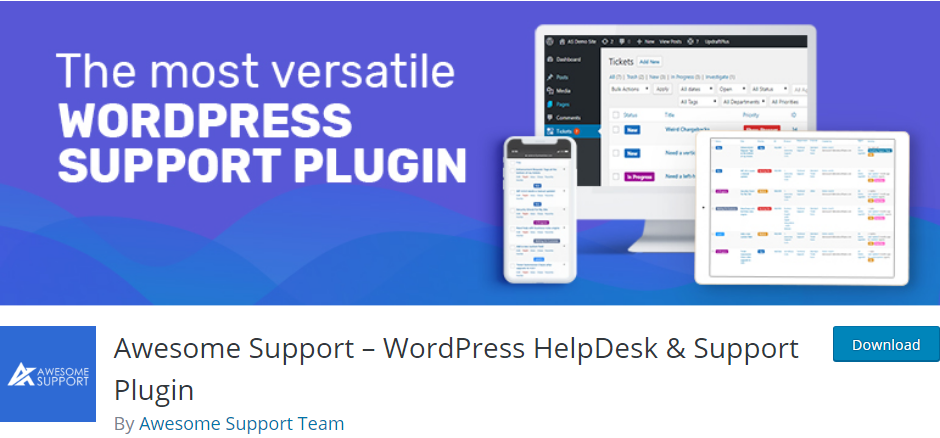 Features:
E-mail notifications
Make for a seamless transition
File upload control
Synchronize product lists
Identify old tickets with tags
and more.
Highlights:
Good plugin
Great features
Works perfectly.
Zendesk brings many professional features for you to add and improve your support site. For example, With Single Sign-On feature, your users won't have to log in to Zendesk Support to submit tickets, check their progress or comment in community forums.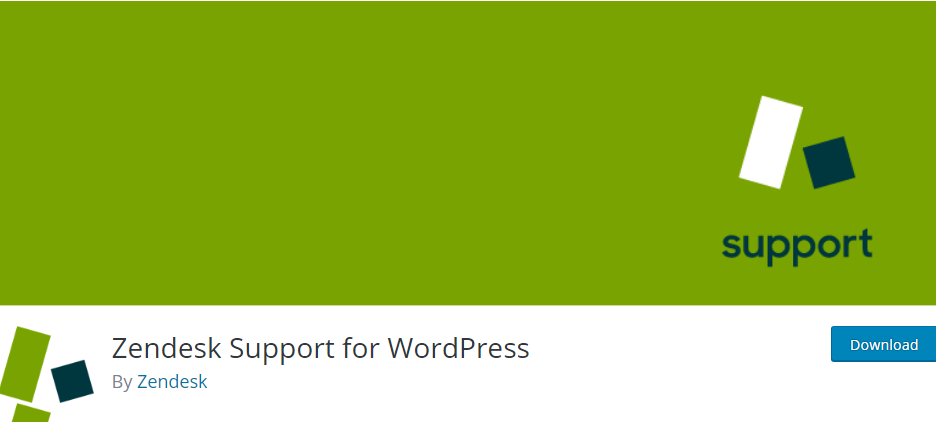 Features:
Single sign-on available
Full access to views, tickets
Add a feedback tab to any webpage
Ability to quickly submit a question
and more.
Highlights:
Clean SSO solution
Work well.
This WordPress Helpdesk plugin not only provides SVG Support as the name, but it also allows you to easily embed your full SVG file's code using a simple IMG tag. It will help you simplifies the complex usage of SVG files.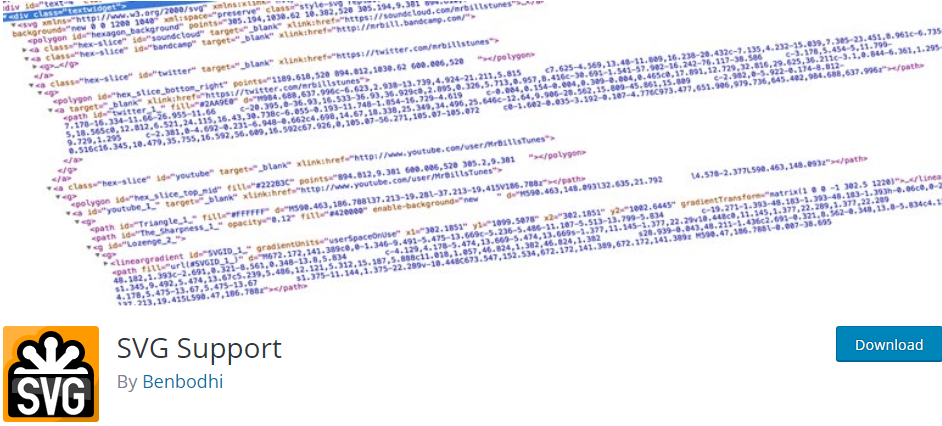 Features:
Inline the SVG code
Style SVG elements directly using CSS
Animate SVG elements with JS
Restrict SVG upload ability
Set custom CSS target class
and more.
Highlights:
Easy to use
Responsive and helpful.
SupportCandy is a fabulous and simple to actualize client administration WordPress Support plugin. It allows you to create tickets as many as you want because it is unlimited.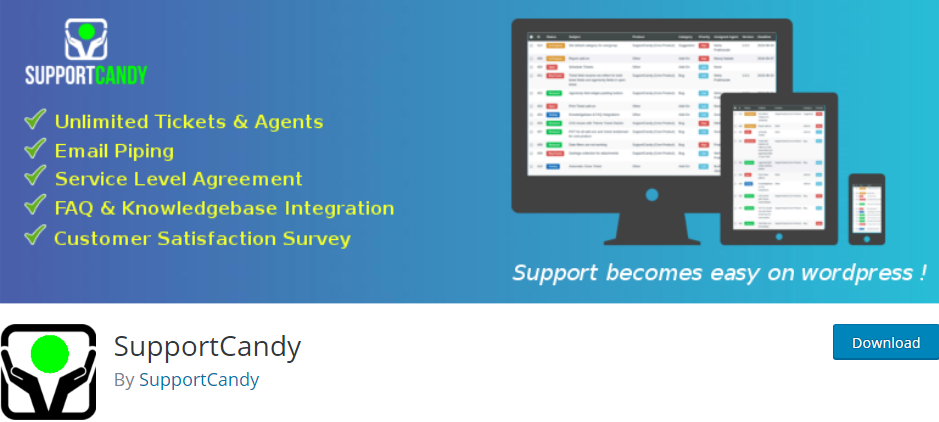 Features:
Ability to GDPR compatible
Create unlimited agents
Allow file attachments
Responsive design with a screen size
HTML editing of tickets
and more.
Highlights:
Good ticket system
Fast and relevant
Nice support.
Show Support Ribbon has a range of diverse features for you to use. This WordPress Helpdesk plugin provides to you a super-slick toggling settings page that can help you to save time when you implement some options.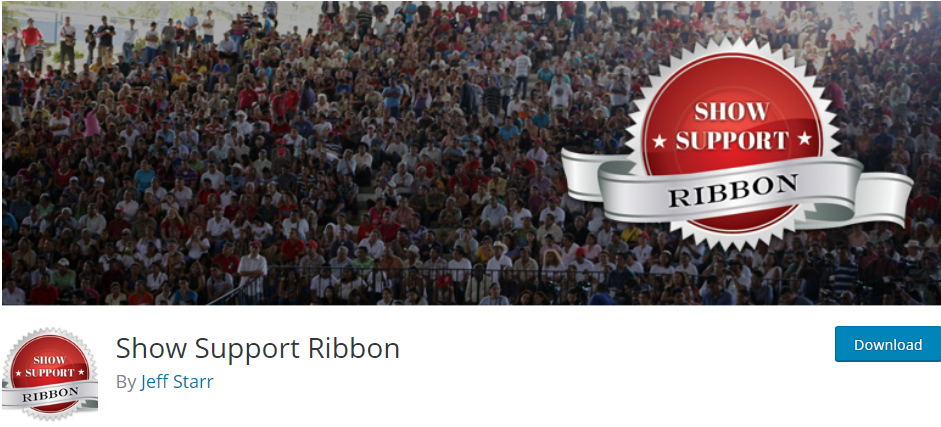 Features:
No configuration required
Shortcode and template tag
Four built-in ribbon styles
Control the link text, link URL
Restore default settings
and more.
Highlights:
Simple to use
Speedy and accurate
Great plugin.
NanoSupport gives a reasonable correspondence secretly in the middle of you and your clients. Moreover, it automatically generates a user account's username and password on ticket submission.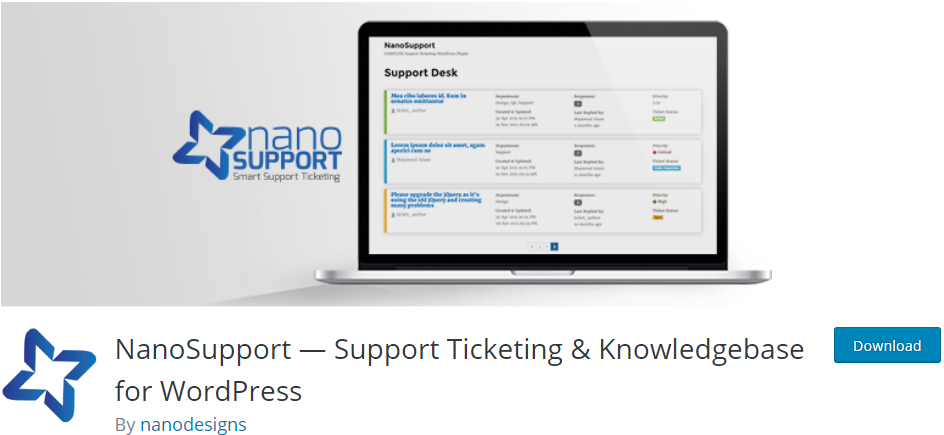 Features:
Completely private ticketing
Shortcode-enabled pages
Rich text editor for a new ticket
Assign ticket to an agent
Change ticket status
and more.
Highlights:
Great features
Excellent support.
Conclusion
We hope you can use some WordPress Support plugins mentioned above to develop the service of your site. You need to share this helpful list with your friends and get a more nice free WordPress theme.
If you have any questions, don't hesitate to leave a comment below or contact us, we will reply as quickly as possible. Thank you for reading!