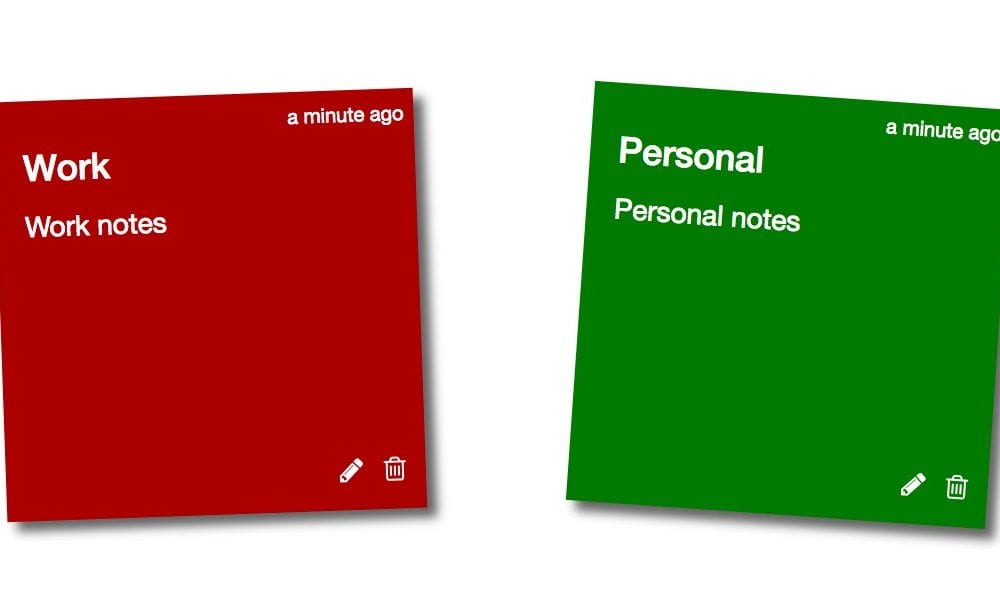 Do you ever feel overwhelmed when trying to keep track of all your ideas, notes, and tasks? Do you wish there was an easier way to stay organized? If so, then this blog post is for you! We've rounded up the best WordPress note taking plugins to help you streamline your workflow and manage your notes in one place. Read on to discover 8+ great options for keeping everything in order!
What can WordPress Note Taking Plugin do for your website?
Whether it is writing down a simple list of things we need to do, creating a list of groceries for your trip to the supermarket or noting down important points from a seminar you have just attended, keeping notes help us remember the most important things when we most need them.
WordPress as a blogging platform could be considered one gigantic notepad in itself, but not everyone sees it that way. This is why a few developers have gone out of their way to create and publish WordPress plugins specifically for keeping notes. Using these specific plugins is can further extend the functionality of your WordPress publishing platform.
Top WordPress Note Taking Plugins
Wp Note Wiget is a simple WordPress Notes plugin that adds a totally independent board to your WordPress Dashboard. In addition, it will show quick announcements or short information in posts or pages.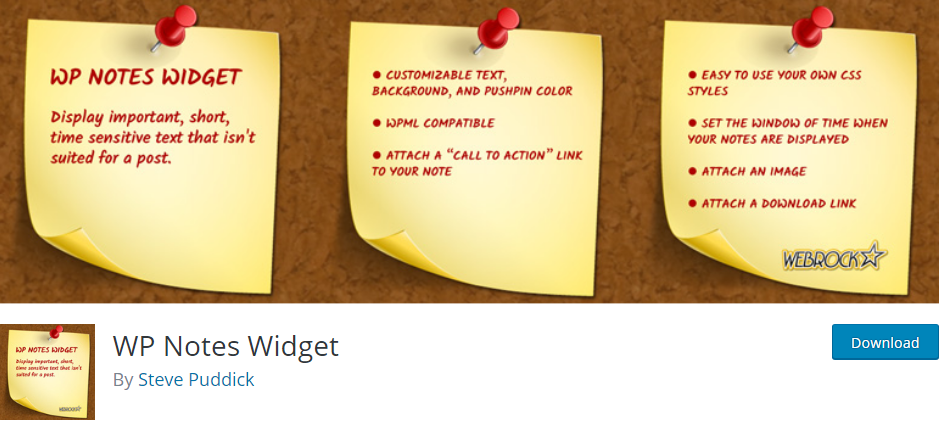 Features:
Attach an image, audio
Integrate with a twitter account
Select the font style, size, color
Appear at a certain time
Insert notes in posts, pages
and more.
Highlights:
Great plugin
Time-saving.
As its name, Woo Set Price Note is a great option for eCommerce theme. You can include or exclude price as well as separator options for the order details and Emails note.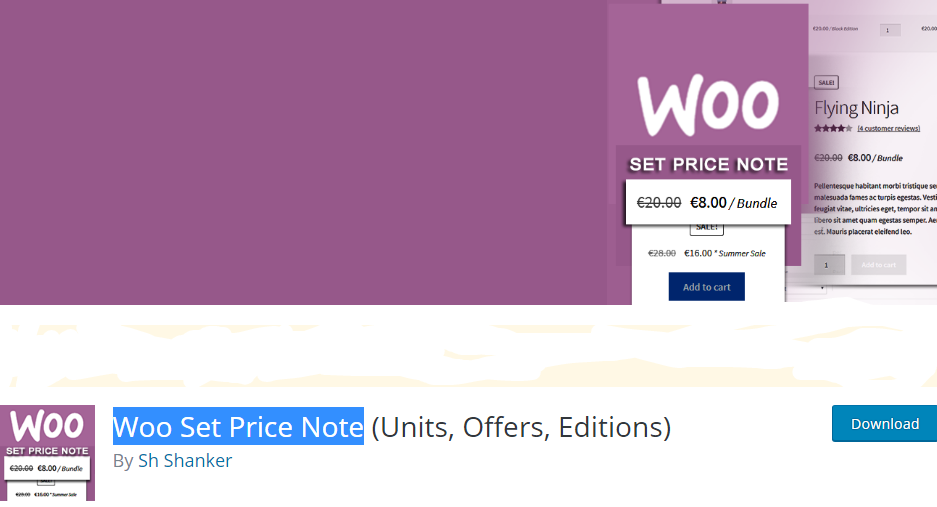 Features:
Add cart and checkout details
Show to price note on Emails
Add label or texts customization
Separate control panel
Display custom note with product price
and more.
Highlights:
Handy plugin
Very Useful.
This WordPress Nore Taking allows you to separate notes by users, you can customize the instructions for each person. Moreover, if you use a specific role, you enable to create and edit your own private help notes.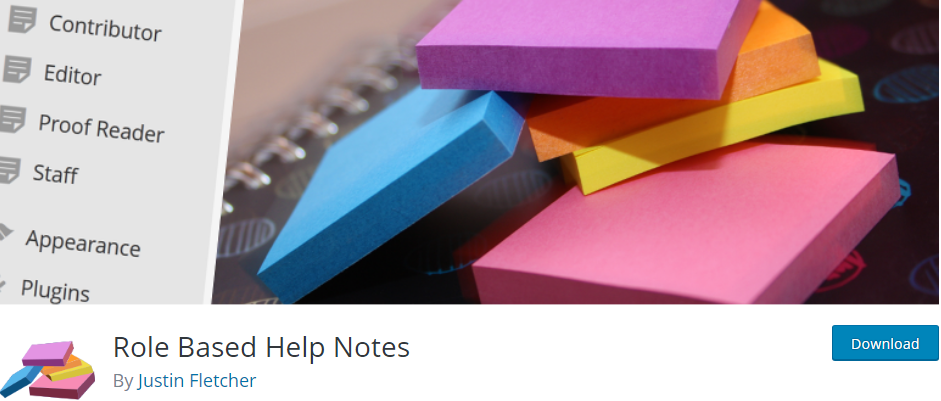 Features:
Email users available
Switch to test any users access
Add a footnote shortcode
Allow disable comments
Give menu item visibility control
and more.
Highlights:
Easy to use
Helpful tool
Save time.
WP Dashboard Notes helps you make your both notes private and every single note open. This WordPress Note Taking plugin makes it easy for you to control different notes that are opened by your team.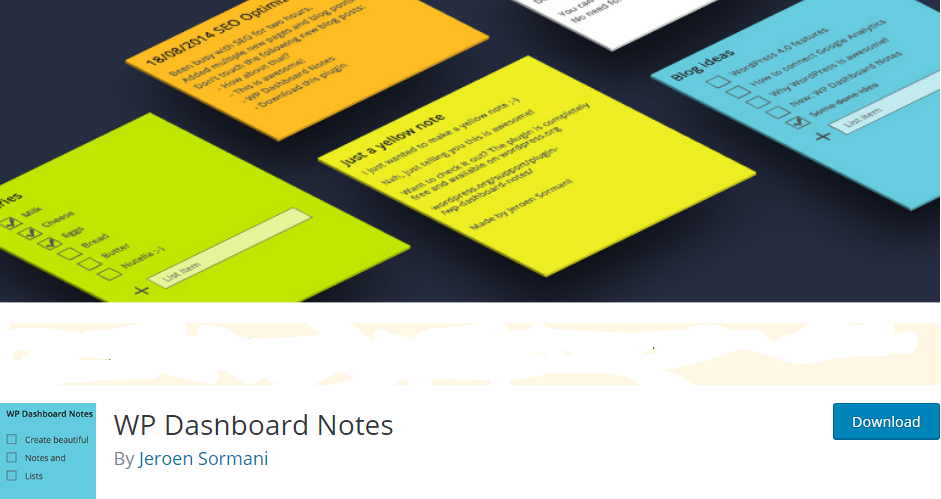 Features:
Colored notes
Public or private notes
Add unlimited notes
Drag and drop list items
Support regular notes
and more.
Highlights:
Works immediately
Lightweight plugin
Simple to configure.
Plugin Notes Plus gives an additional segment on the plugins page that empowers you to insert, alter, or delete notes about the widget you have set up on a specific site.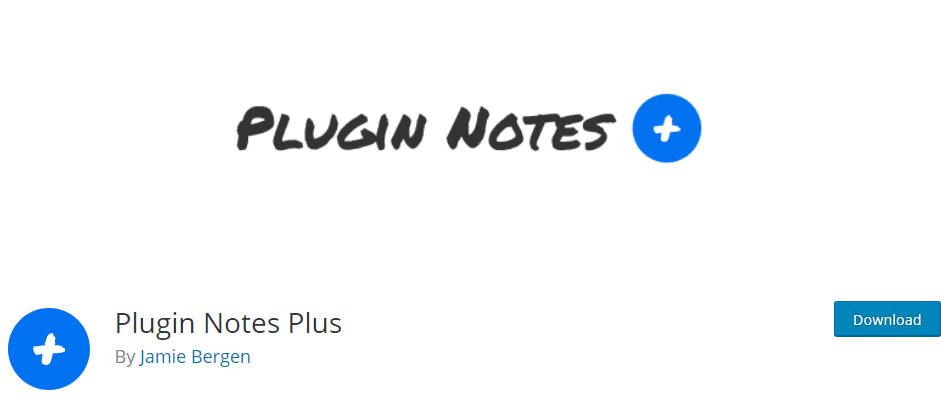 Features:
Edit or delete notes
Select an icon
Format notes using basic HTML tags
Any links included in notes
and more.
Highlights:
Awesome tool
Excellent support
Works independently.
Notes Widget Wrapper is responsive, well equipped with fonts, different styles, and colors. Also, it provides your gadget in a "sticky note" style and shows the content of a hand composing style.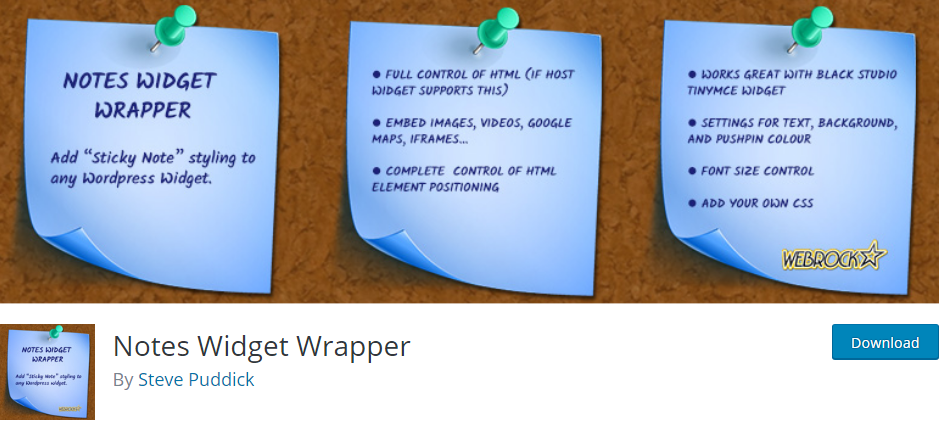 Features:
Default shortcode settings
Ability to shortcodes
Use note wrappers in posts, pages
Remove Web Rockstar branding
and more.
Highlights:
Easy to use
Good integration
Save much time.
This WordPress Notes plugin may be what you needed to print order details to make shipping easier. It also allows you to you can make your invoices or order look exactly how you like.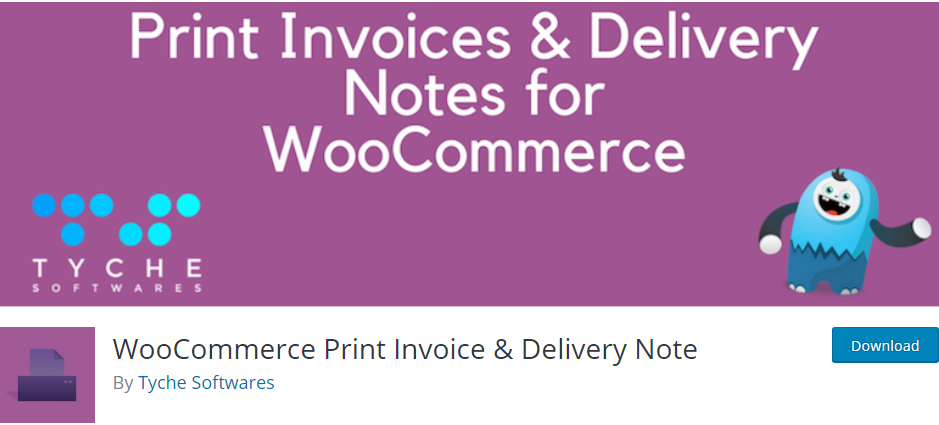 Features:
Simple invoice numbering
Add a company address, a logo
Customize delivery note template
Supports the WooCommerce refund system
Include a print link
and more.
Highlights:
Working perfectly
Easy to understand
Quick reply.
Note is a straightforward and simple to configure the widget for editing bits of content, live, in your WordPress front-end Customizer. It basically includes your notes into a sidebar and starts composing.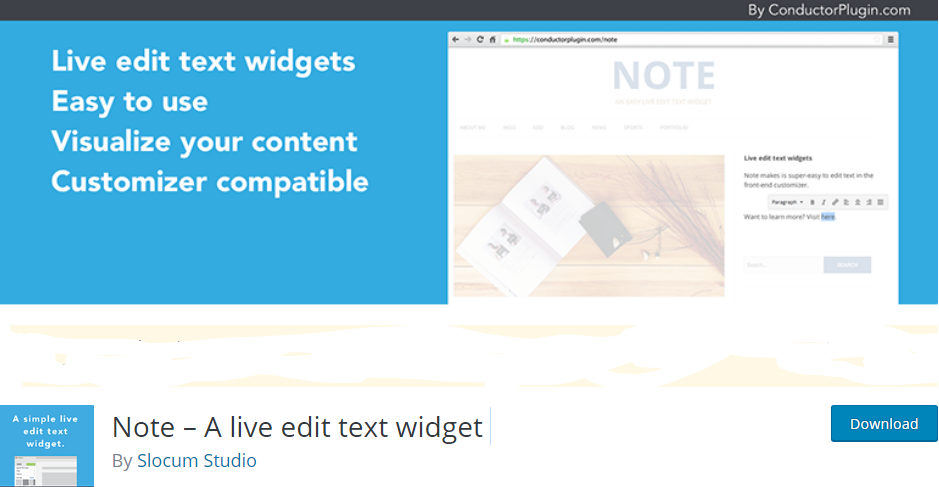 Features:
Live front-end customizer support
Apply common text styles
Create links
Live text editing in a widget
and more.
Highlights:
Really groundbreaking
Helpful plugin.
Conclusion
We hope that you can choose the best WordPress Note Taking plugin for your site. Remember to share this list with your friends and take more beautiful free WordPress themes!
Thank you for reading. Please leave a comment below or contact us whenever you have any questions!