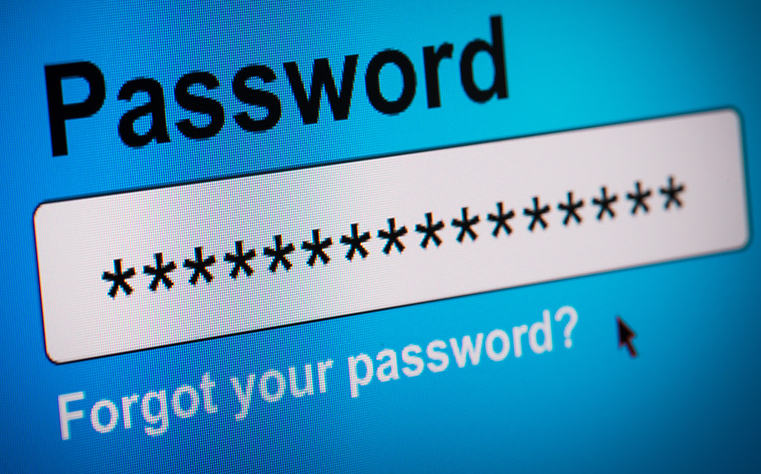 Sometimes, your site will be attacked by unsafe sources, so you need a tool that can protect your pages as well as the content. Today, we will bring you a list of WordPress Password plugins that helps you make a decision about which one is the best solution for you. Take a look!
Why should you try the WordPress Password plugin?
Improved security: Many Password plugins include security features such as two-factor authentication, password strength requirements, or password expiration, which can help protect the website from unauthorized access.
Easy management: The plugin can help website administrators easily manage users' passwords, for example, the ability to force users to change their password after a certain period of time.
Increased accessibility: A Password plugin can make it more accessible for users to log in to their accounts, especially for visually impaired users or those with accessibility needs.
Better tracking: Some Password plugins can provide website administrators with detailed analytics on user behavior, such as login attempts, successful logins, and more.
Compliance: Some industries or organizations have specific compliance requirements for password management, and a password plugin can help to comply with those regulations.
Top WordPress Password plugins
Passter is the most popular WordPress Password plugin that helps to secure the safety of your site and your content. Moreover, it provides you a shortcode in order to control and limit your posts.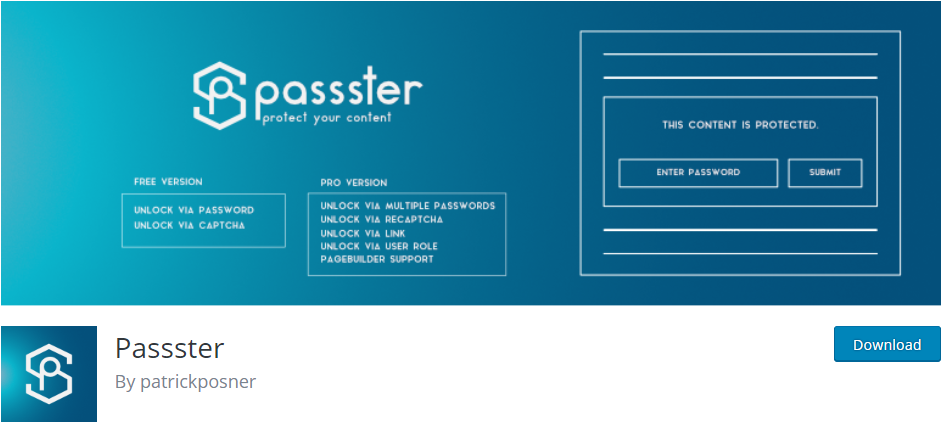 Features:
Restrict content with a password
Completely customizable with Customizer
Generate a shortcode
Use cookies
Customize the headline, instruction text
and more.
Highlights:
Clean and effective
Simple to set up
Nice plugin.
Password Protected gives you a single password so that you can easily manage and protect your content. However, be flexible to use this Password Protect WordPress plugin because it does not support to protect the images or uploaded files, just only content protection.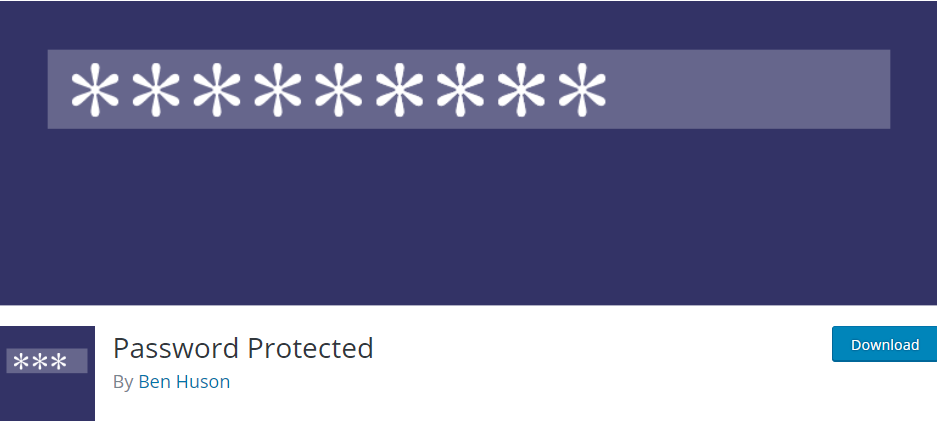 Features:
Require a single password
Allow access to feeds
Administrators access without a password
Translation available
and more.
Highlights:
Works perfectly
Wonderful tool
Quick and fantastic.
Advanced noCaptcha & invisible Captcha is used in many forms and pages such as Comment Form, Contact Form 7, bbPress, BuddyPress, WooCommerce, Login, Register. In addition, it allows you to set login captcha after how many failed login attempts.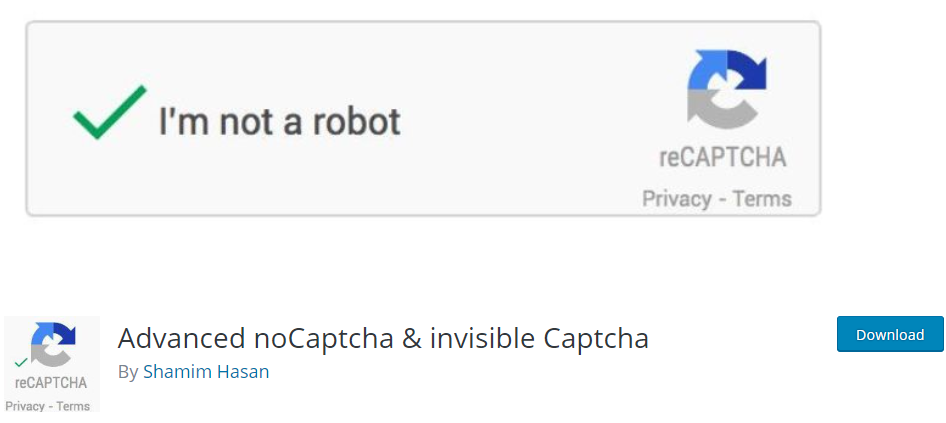 Features:
Ability multiple captchas on the same page
Change language
Multi-theme support
Set size and badge location
Show or hide captcha for logged users
Available error message
and more.
Highlights:
Good plugin
Beautiful support.
MASS Users Password Reset is a WordPress Password plugin that enables you to collect the user group who has the same role and then reset the password for the group. After that, it will provide to the user the password via email.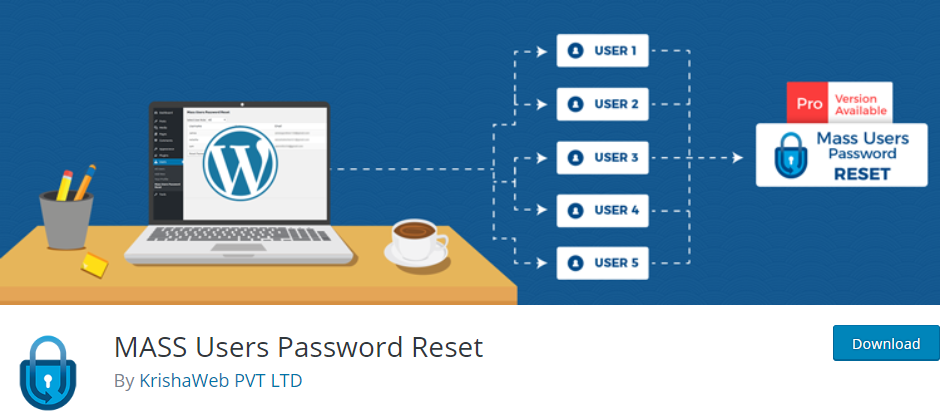 Features:
Role wise bifurcation of users
Sends Notifications
Multilingual Translation
Compatible with a large number of users
and more.
Highlights:
Useful plugin
Excellent features
Easy to use.
Access Category Password makes it easy for you to limit and keep track the access of posts. Besides, the content and the excerpt of these posts are replaced by a password form that the user can fill out to get access when you set up this WordPress Password plugin.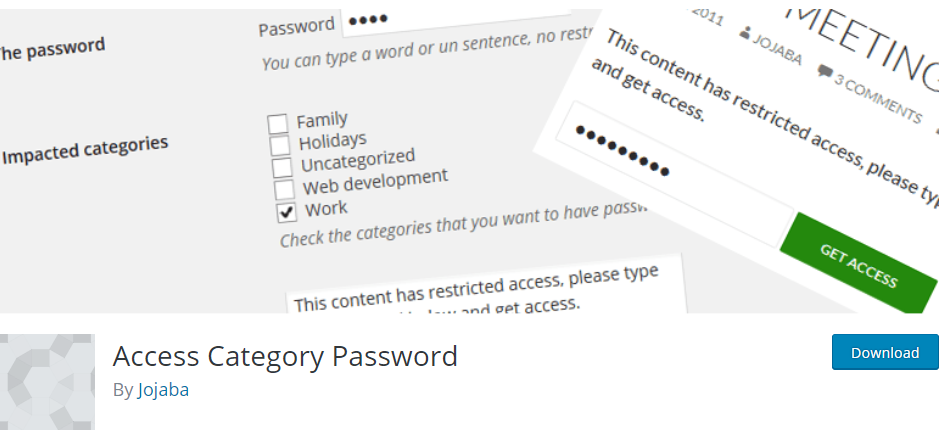 Features:
Check the categories
Set the info message
Put the placeholder in the password field
Place the validation button text
Available language
and more.
Highlights:
Works perfectly
Nice product
Simple to install.
PHP Native password hash is a popular Password Protect WordPress plugin that is used in almost website. It might give newer password hashing algorithms, and they
do not require to reset all the passwords.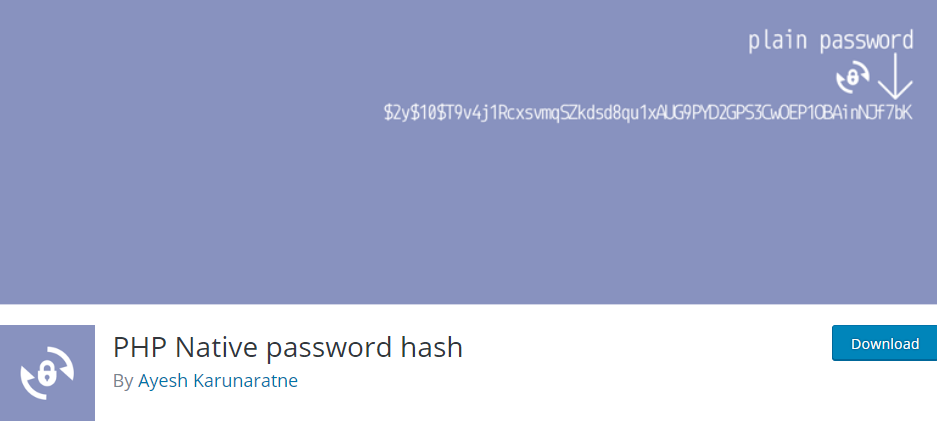 Features:
Generate a password salt
Provide rainbow tables
Reduplicate the password hashing
Automatically check user passwords
and more.
Highlights:
Simple geniality
Totally lightweight
Excellent function.
Wp Edit Password Protected allows you to create the page for the administrators and visitors with the separate password if you want. Also, it has many useful features that help you protect your page from the danger.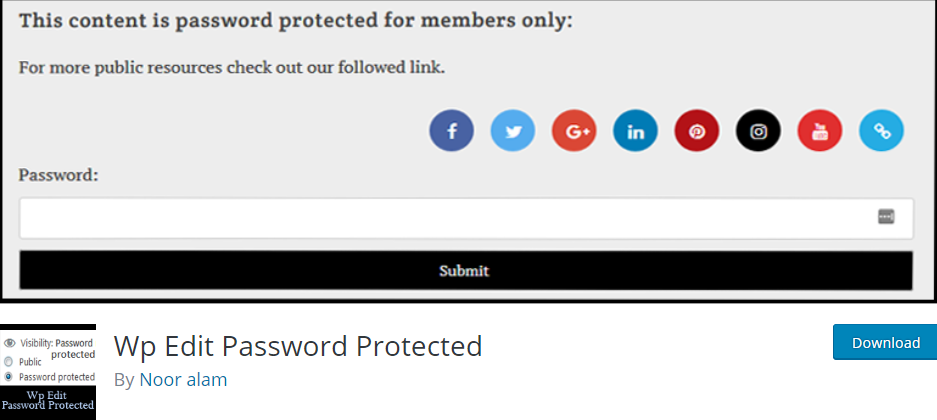 Features:
Create unlimited member
Extend Password Protected feature
Add new text with HTML tag
Change the text position
Set social icons
and more.
Highlights:
Simple plugin
Nice support.
Conclusion
In conclusion, we hope you can choose the best WordPress Password plugin to protect your site and your users. Remember to share it with your friends and get more free WordPress theme!
You can leave a comment below or contact us if you have any question! Thank you for reading!