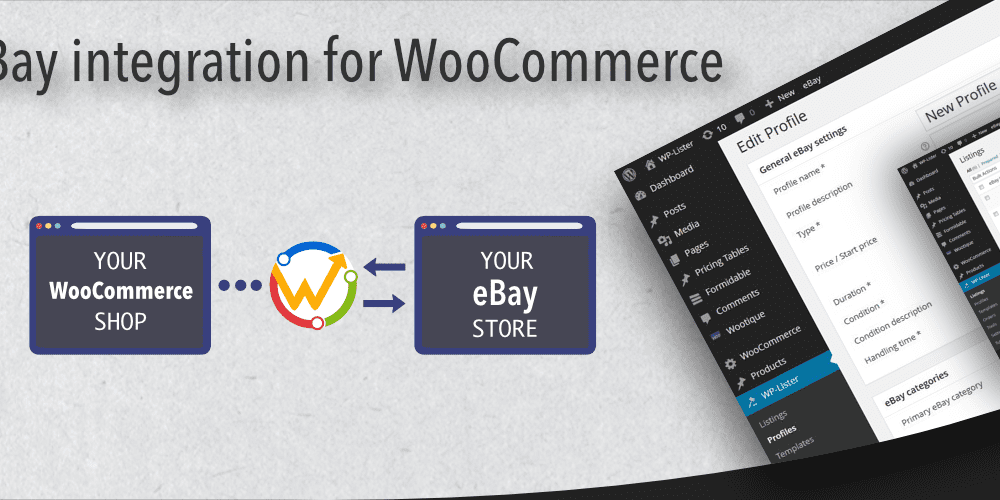 WordPress eBay plugins help you insert links to products from eBay into your WooCommerce site quickly! Therefore, in today's blog, we will offer a collection of high-quality WordPress Ebay Plugins that come with plenty of powerful features. Let's check them out.
The outstanding function of WordPress Ebay Plugins
If you are searching for a way to integrate eBay products with your WooCommerce site, or you want to earn commission money from affiliate links, you must have suitable WordPress Ebay Plugins. What's for? WordPress Ebay Plugins help you easily import products, descriptions, feeds, and links into your site. Quickly and conveniently. Avoiding to waste your time. So, why don't you read this list of 8 WordPress eBay plugins to find one? We have hand-picked it for you, and hope you like it. Enjoy!
Top WordPress Ebay Plugins

WC Vendors Marketplace allows you to create a marketplace like eBay by creating and selling physical, digital, downloadable products. It is a good choice to create your own multi-vendor market and earn money from that.
Key features:
Sellers create their store and URL
Frontend dashboard for sellers
Order reports
Commision split based on percentage
Set commision rate
100+ payment gateways
And more
Highlights:
Friendly support
Nice plugin

WP-Lister Lite for eBay will link your eBay products to your WooCommerce. After building a WooCommerce store, you can choose products from your product page and list them on eBay. Such a effortlessly work thanks to WP-Lister Lite for eBay!
Key features:
List unlimited number of item
Create listing profiles
Options for national and international shipping
Upload and download listing templates
Verify items and get fee
And more
Highlights:
Various available languages
Product variations supported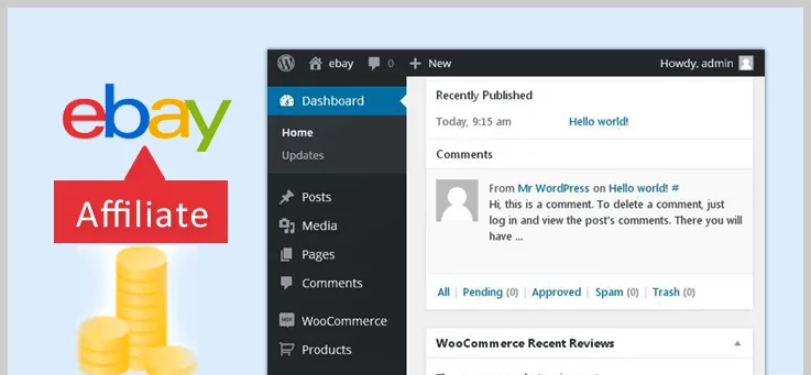 If the above plugin helps you list items from WooCommerce to your eBay, this plugin does the opposite. eBay Affiliate WooCommerce Plugin displays your eBay products on your WordPress site. Then you will get the commission when customers buy your products on both sites.
Key features:
Select particular categories and pages to import
Import single product
Search products by keyword
Remove the selected description from eBay
Display product status
Display review from eBay
And more
Highlights:
Good document
Compatible with WPMU

Using Auction Nudge, all your product from eBay will be displayed on your WooCommerce site in the real-time. After installing, this plugin will automatically update your lastest eBay information and products on your site.
Key features:
Show eBay product list
Filter eBay list to show
Display eBay profile
Display Ebay feedback and comments
Add Auction Nudge within your posts, pages, widgets using shortcodes
And more
Highlights:
Easy to install
Good performance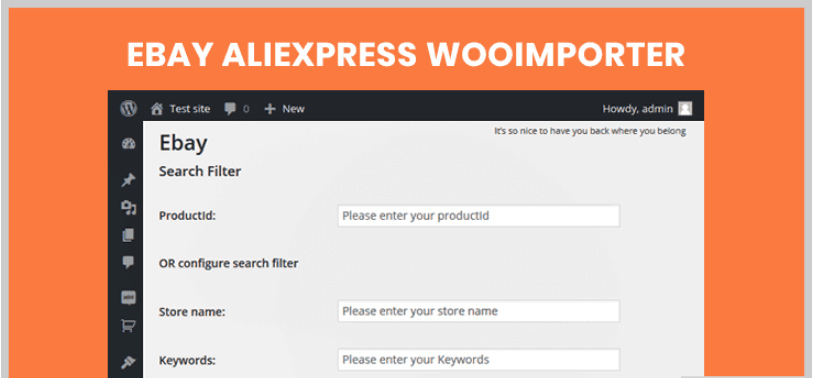 eBay Aliexpress WooImporter is a ultimate tool which enables you to import products from eBay and show them on your site. With the help of this plugin, you can easily manage all your eBay product on WooCommerce site. Moreover, you also can use affiliate URL to get commision from eBay.
Key features:
Set product status
Define product quantity
Currency conversion
Remove links and images from the description
Specify limit for images
Set search filter
Set an auto-update option for all products
And more
Highlights:
Fully responsive
Compatible with WPML
Good features

WP eBay Product Feeds lets you display feed from eBay into your WordPress site in an easy way. This plugin is a good choice for bloggers who want to earn money from affiliate links, or bussiness owners who want to sell their product.
Key features:
Share your latest eBay auctions
Embed feeds into posts, placed as widgets
Embed feeds into themes
Update in real-time
And more
Highlights:
Quickly install and set up
Simple but great
Fast support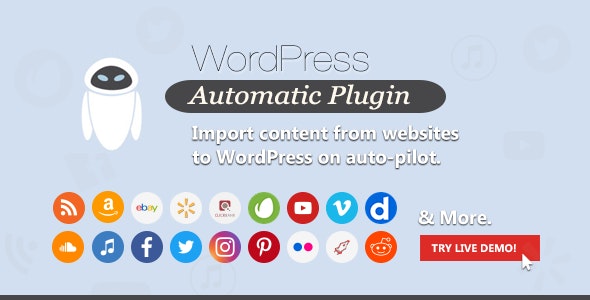 This plugin helps you usually display post from various source (Facebook, Instargram, Pinterest, YouTube, etc.) on your WordPress site. Thus, of course, you can use WordPress Automatic Plugin to show feeds and product information from eBay. In addition, you can display feed from other eBAy accounts by searching their product.
Key features:
Automatically display eBay feeds
Import from eBay by keyword or by seller
Auto set affiliate links
Auto post content from Feeds
And more
Highlights:
Integrated with various media channel
Support WooCommerce with product gallery and price
Ebay Importer WooCommerce Plugin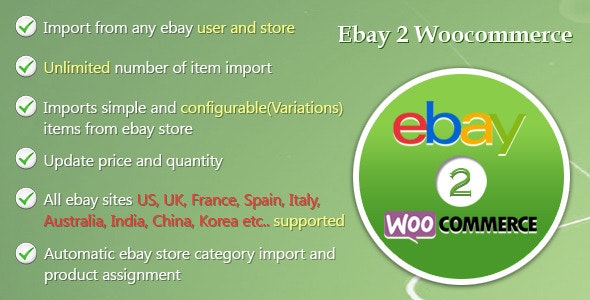 Ebay Importer WooCommerce Plugin lets you import product from eBAy to your website. Not only your eBay store, but you can import from any store and earn commision! After importing, you also can change product quantity and price if you want.
Key features:
Set the ulimited number of products
Import from specific eBay store
Modify item quantity and price
Import of bulk number of products in a paginated way
Import eBay review
Choose to remove description
And more
Highlights:
Conclusion
We have suggested 8 useful WordPress eBay plugins you may need. We hope you find the best one as per your requisite. If you have any question or opinion, please comment below. Thank you for reading this post!
And if you are looking for a gorgeous theme for your business site, take a look at our free WordPress Ecommerce themes!