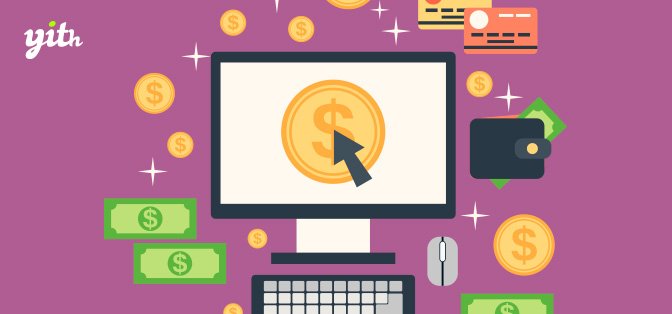 Adding a wallet system is considered the greatest way to increase your store's revenue. Since wallets empower your customers to deposit funds into their accounts so that they can use their money to make any purchase later. Thanks to that, you can provide your customers with a better user experience in your store.
However, how to add wallets to your store? In today's blog, we will bring you a list of top-notch Woocommerce Wallet Plugins that will help you easily add a wallet system to your store. Now, let's check them out.
The benefit of Woocommerce Wallet Plugins
Woocommerce wallet plugins are important for your sales. It helps create new payment methods and helps customers purchase products easily. Keeping customers continuously interacting and purchasing goods on your site isn't easy. One of the solutions is to make the payment method simpler and quicker. With the help of Woocommerce wallet plugins, you can create for your own site a comprehensive wallet system that can be used to pay for products, all wallet plugins are fully compatible with Free WooCommerce themes. Customers can proactively add funds to their virtual wallets on your site. Thus, they will find it difficult to decline to check out when the deposit is available, right?
Top Woocommerce Wallet Plugins

TeraWallet enables your customers to add their money into an e-wallet then buy your products on your site using that e-wallet. You can set various payment method that your customers can add money into. TeraWallet is one of the most popular Woocommerce wallet plugins in WordPress, with over 10000+ active installations.
Key features:
Customers choose payment method
Set wallet system payment method title
Admin refund using wallet money
Made partial payment
Modify the wallet amont of customers
Set cashback amount calculation
Users can tranfers money to other users
And more
Highlights:
Useful plugin
Well structured
Great support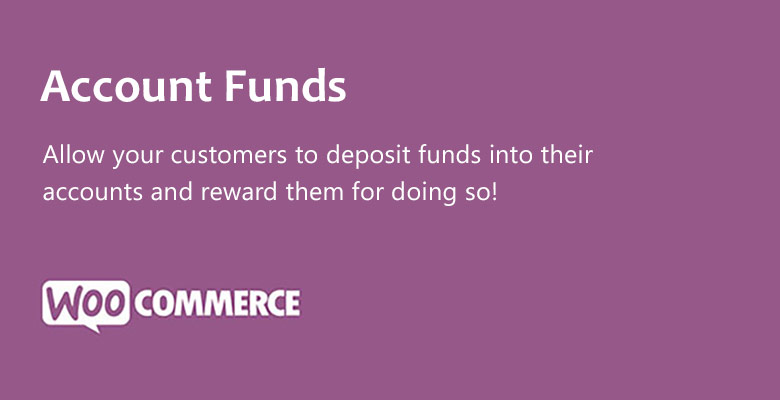 Account Founds lets you build close, loyal relationship with your customers by allowing them store assest into their account. By this way, you can ensure that they will spend their money into your and only your store!
Key features:
Set the limit of money amount customers can top-up
Offer discounts to customers using Account Funds
Mix payment methods
Refund deposit funds
Check and edit the funds of customers
Reports of deposit
And more
Highlights:
Good document
Easy to install
Good support

User Wallet Credit System provides customers an easy way to add and store their money into virtual assest on your site. Using virtual wallet, they can conveniently purchase your products using wallet balances. You also can adjust users' amount in backend.
Key features:
Buy products using wallet balances
Load wallet using credit products
Fomart currency connecting with WooCommerce setting
Widget to display balance
Adjust users' wallet balances
And more
Highlights:
Easy to install and set up
Easy to use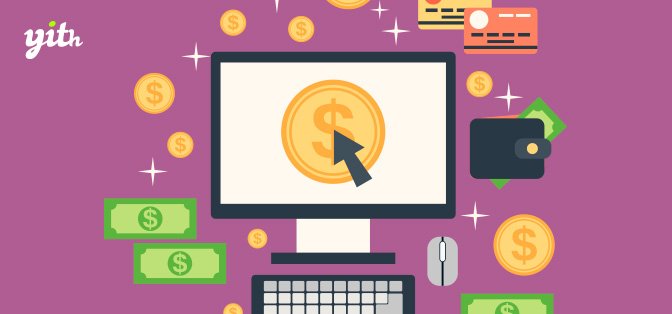 Using YITH Woocommerce Account Funds, your customers can transfer their cash to virtual wallet then purchase goods or services. In addition, this plugin helps you maintain loyal customers by giving them discount for each buy, that is set as per your requirement.
Key features:
Users add funds into their account
Choose payment method to transfer money
Users pay the order using their virtual wallet
Refund the deposit fund
Configure and show a "Make a deposit" form
Reports of all deposit transactions
Shortcode to show the discount message on any page
And more
Highlights: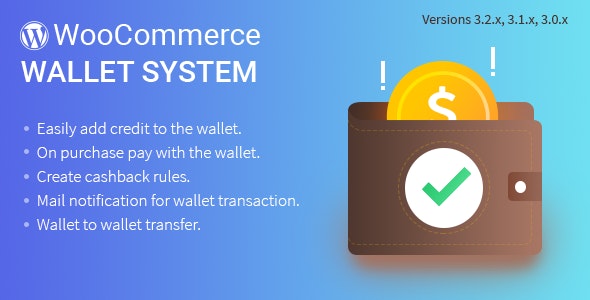 It's hard to refuse payment and checking out when you've already had a prepaid account with a certain balance. So, WordPress WooCommerce Wallet System Plugin can help you boost your sales by allowing your users add money into their e-wallet. Using this plugin, they will find a convenient way to purchase your products.
Key features:
Customers choose to pay by Wallet
Customers add credit to Wallet system
Set cashback rules
Users transfer money to other's wallet
View the users' transaction list
Mail notification for wallet transaction
And more
Highlights:
Good document
Simple to use
Quick service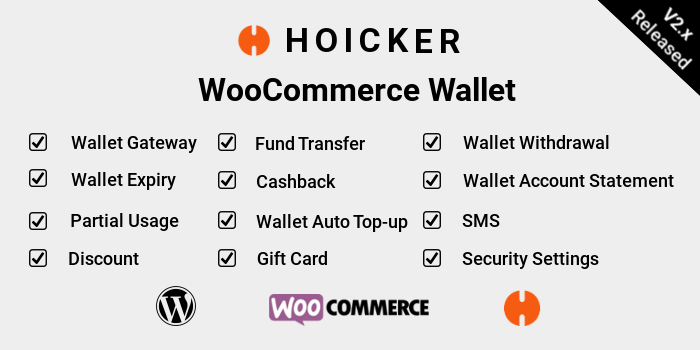 Like other Woocommerce wallet plugins, Hoicker WooCommerce Wallet allows customers to transfer money into digital coins, which used to be paid for products in the future. This payment option helps customers checkout easier and quicker. In addition, an advantage of this plugin is ability to withdraw users' digital wallet balance into real money (Paypal account or bank account).
Key features:
Users check out using wallet balance
Display top-up form anywhere using shortcodes
Choose credit/debit for a specific user
Request/transfer funds to another user
Cashback for wallet top-up and product purchase
Withdraw wallet balance into real money
And more
Highlights:
Cool features
Highly customizable
Shortcodes are supported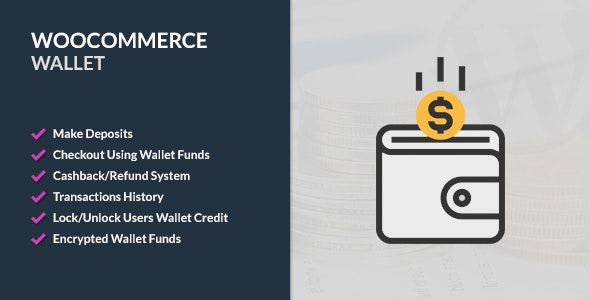 With the help of WooCommerce Wallet, customers can pay for their goods using funds they've already added into their digital wallet. It also allows admin to refund directly for each customers.
Key features:
Add funds, withdraw or lock users' balance
Set cashback for products and variations
View all transaction history
Pay partial payment
Display deposit form in widget or page using shortcode
Users wallet balances are encrypted for security
And more
Highlights:
Features are added on demand
24/7 support

WC Wallet is a useful Woocommerce wallet plugin that allows your users to use it as a payment method for buying products. You can also create coupons and apply cart taxes with this plugin because of its flexibility.
Key features:
Work as a payment
Users add credits on cart page
Automatically update total
Sen cancel order request
Set credit retrictions for users
Show users' balance using shortcode
Users view transaction history and information of balances
And more
Highlights:
Simple and efficient
Lightweight plugin
Let's wrap up
To sum up, these are 8 helpful Woocommerce wallet plugins that we think you may need. Now, it's your turn to pick one on your demand. Don't forget to share your opinion about this article by commenting below!
And if you need a free eye-catching theme for your business WordPress site, visit our free WordPress themes to get one!