An email has become an efficient tool for communicating between brands and customers as well as partners. WooCommerce email has provided us with basic and standard functions and looks, but do you feel enough? If you're too tired when sending boring emails, check this list of the top 7 best Woocommerce email plugins. You will find good solutions to custom your email and impress your customers and partners.
Let Woocommerce email plugins make your email more beautiful and professional!
Why should you choose Woocommerce Email Plugins?
If you are not good at writing code, using Woocommerce Email Plugins is a great idea to help you quickly create a professional email without coding knowledge. These tools allow you to customize the appearance of your email to fit your brand. You can easily change the font, color, text, background, and much more. Moreover, they come with a wide range of pre-made email templates, so you can save a lot of time creating a new email.
Top Woocommerce Email Plugins

Woo Custom Emails is a plugin that enables you to customize the email design. You can modify the title, description, and subject of the email through the default email setting functionally.
Key features:
Custom tittle, description, subject of emai
Custom email template using shortcodes
Send email to "Recipients" field
Choose to send email to a specific customer
Activate the email based on the order status of a customer
Enable or disable the mail notification
And more
Highlights:
Quick to install
Easy to use
Lightweight plugin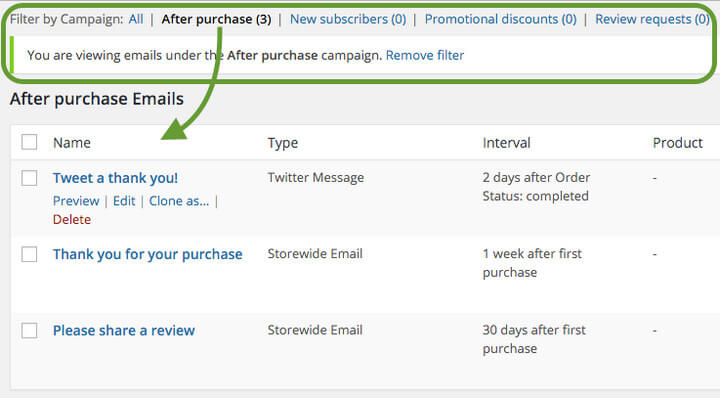 Follow Ups will cost you $99 for a year, and it worth every penny. This plugin allows you to send emails as well as tiny tweets to your customers. Moreover, it helps you track customer behavior through detailed reports of opens, clicks, devices, and so on.
Key features:
Send email and tweet your customers
Track the activities of email (open/clicks/sends/etc.)
Group emails and tweets
Graph reports
Schedule to send emails
Create coupons
And more
Highlights:
Highly customizable templates
Integrated with Google Analytics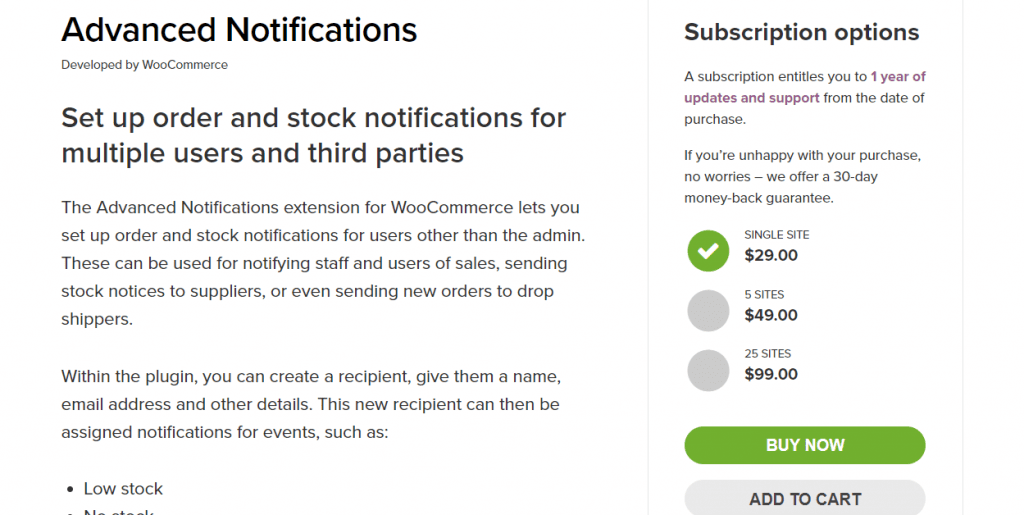 If you are running a big eCommerce site, tracking and managing goods can pose a challenge for you. But don't worry, Advanced Notifications will help you to set order notifications to many users such as managers, customers, and partners. You can use this plugin to send order info to shipping services, inform good status to partners, and so on.
Key features:
Add recipients with name, email address and detail
Create unlimited recipients
Set nofication types (low stock, no stock, backorders, new orders)
Choose per-product notifications
Include or exclude prices and order totals of product
And more
Highlights:
Easy to manage all recipients
Support for WooCommerce activities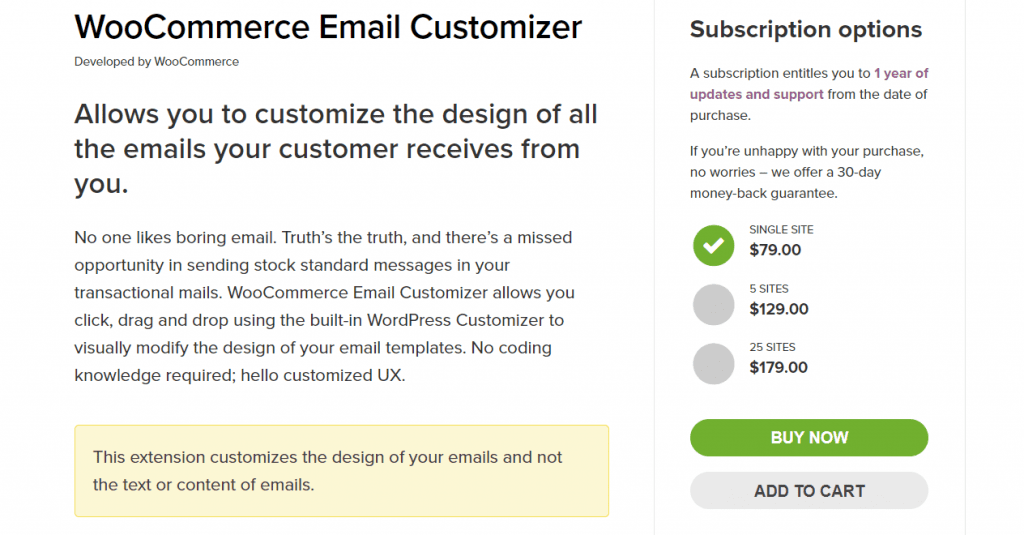 Opposite to Email Text Customizer For WooCommerce, this plugin helps you design beautifully your email without affecting the text or content. WooCommerce Email Customizer has a convenient functions serving custom design, such as drag and drop, integrate built-in WordPress Customizer.
Key features:
Upoad header image
Drag and drop
Change header text and color
Work with built-in WordPress Customizer
And more
Highlights:
Quick installation
No coding skills needed
Customizable UX

With the help of WP HTML Mail – Email Designer, you can customise your email template in order to bring to tour customers a beautiful and professional appearance. It also has a live preview to see the transformation in real time.
Key features:
Modify text and image of header
Custom color and font
Custom footer text
Email testing mode
Live preview
And more
Highlights:
Responsive interface
Inline CSS
Good support

Another plugin allows you to decorate the email look – Decorator. Are you bored with basic and standard WooCommerce email? Using Decorator, you can custom your email look with the built-in Customizer tool.
Key features:
Set up a separate instance of
See changes in live preview
Custom the WooCommerce email
And more
Highlights:
Basic but great
Easy to use

We want to introduce to you a great plugin that brings an elegant and intuitive look to your emails. Kadence WooCommerce Email Designer lets you custom effortlessly the look and see the result immediately with live view mode.
Key features:
Custom header, body and subtitle
Modify colors
Live preview all Woocommerce emails
Import and export your setting
And more
Highlights:
Great support
Easy to custom
Conclusion
We have listed the top 7 Woocommerce email plugins for you to choose from. It's your turn to decide which is most suitable for you and don't forget to tell us about your experience! By the way, if you are looking for a wonderful theme for your site, visit our free WordPress theme!
Do you like this article? Please let us know by commenting below!