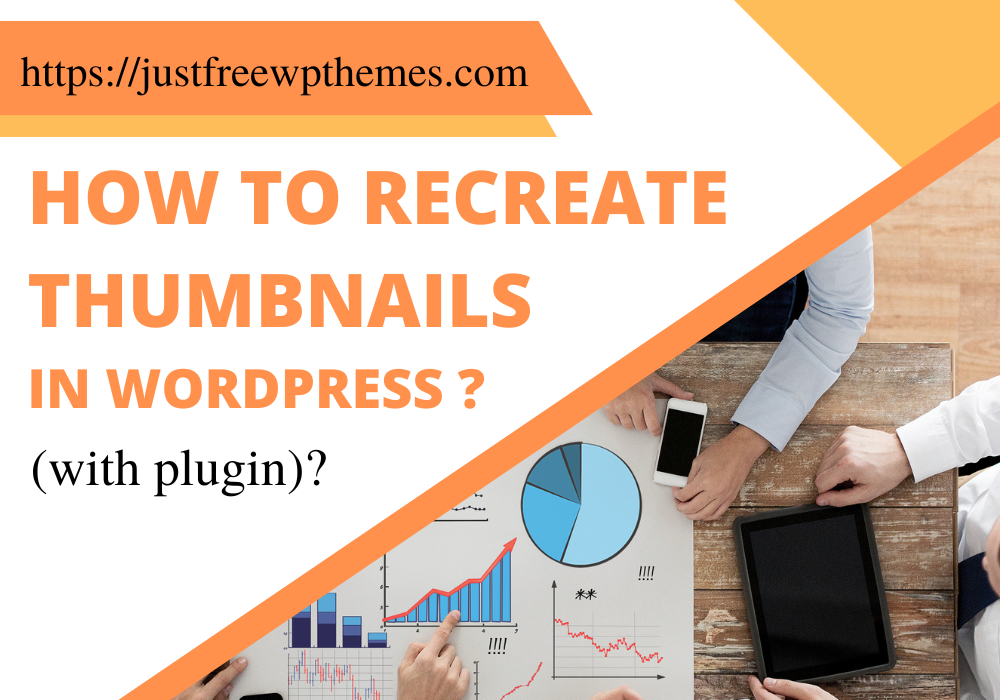 Are you able to recreate thumbnails in WordPress easily? Let's have a look at our blog to recreate thumbnails in WordPress, which provides you with a quick fix by utilizing a plugin.
The advantages when you recreate thumbnails in WordPress
WordPress typically uses a variety of default image sizes. Therefore, WordPress automatically generates a thumbnail for each image you submit to your media library. The issue will arise if you switch to a different theme for your website, though. On the former theme, each thumbnail still has its original size. All thumbnails won't match your new theme as a result. The disorganized thumbnail arrangement will give your website an amateurish appearance.
So, how should we approach this issue? You need to regenerate thumbnails in WordPress to solve this issue. In this article, we'll provide you with a practical plugin to assist you to resolve this problem. Let's now examine them.
How to recreate Thumbnails in WordPress via a plugin?
Regenerate Thumbnail is a fantastic plugin that will enable you to generate thumbnails for all uploaded photos to the WordPress Media Library.
Now, perform the actions listed below:
Step 1: Install and activate the plugin
Enter the plugin's name into the search field by going to Plugins > Add new. Next, you must find the plugin and select "Install Now" to download it for later activation.

Step 2: Configure the plugin's settings
After the plugin has been enabled, go to Tools > Regenerate Thumbnails.
You have two choices on the settings page:
The first choice enables the plugin to ignore pictures with properly sized thumbnails. You should activate this option since it's excellent.
You can remove all thumbnail files for out-of-date image sizes using the second option. You can considerably free up server space by using this option. If you want to restore the original image sizes, you must regenerate them once more. You can select this choice because it is not a challenging task.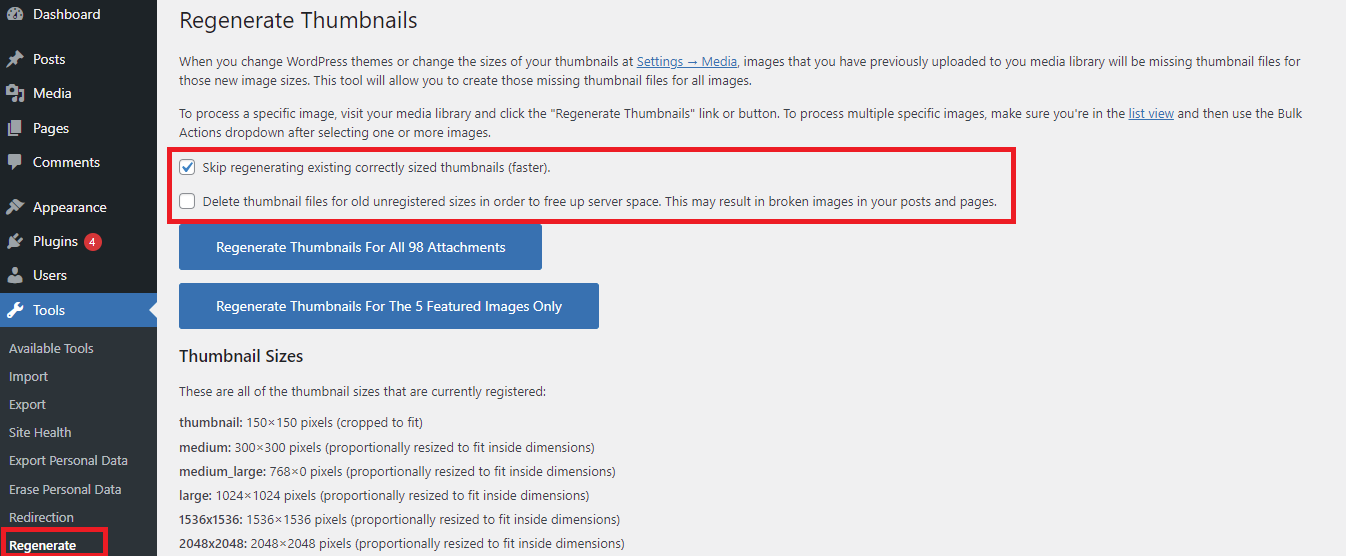 Step 3: Regenerate your image thumbnails
To begin creating new thumbnails for all of your old images, click the "Regenerate thumbnail for all attachments" option. Remember that the speed of this process will vary depending on the number of images in your media library and the efficiency of your web host.
In addition, you may regenerate thumbnails for a single image by navigating to Media > Library and then selecting "Regenerate Thumbnails" beneath the chosen image.

You may be totally confident that increasing the size of your photographs won't change their original quality. Additionally, it leaves behind any previously prepared image sizes.
Closing thought
This article should be helpful for your website and make it simple for you to recreate thumbnails in WordPress, as well. Please feel free to discuss any problems when you recreate thumbnails in WordPress, don't hesitate to encounter them in the comments area below. You might also want to check out our in-depth guide on how to resolve common-picture problems in WordPress.
You can also acquire a variety of lovely, responsive themes and templates from our Free WordPress Themes.