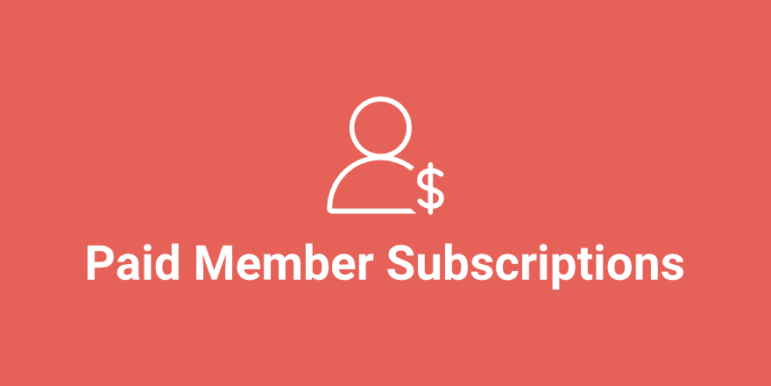 If you get into trouble and unclearness in the customer payment system, don't miss this collection. Today, we will bring to you the best WordPress Paid Membership plugin you must have. Take it a look now!
Why should you use WordPress Paid Membership plugin?
You should use a WordPress paid membership plugin if you want to create a membership-based website and monetize your content. Some of the benefits of using a paid membership plugin include:
Membership Levels: Offers the ability to create multiple membership levels with different levels of access to content, features, and perks.
Payment Processing: Integrates with popular payment gateways such as PayPal, Stripe, and Authorize.net to securely process payments.
Content Protection: Protects content with customizable access restrictions based on membership level.
User Management: Provides a centralized location for managing member accounts, billing information, and subscription status.
Reporting: Offers detailed reporting and analytics on member activity and revenue.
Top WordPress Paid Membership plugins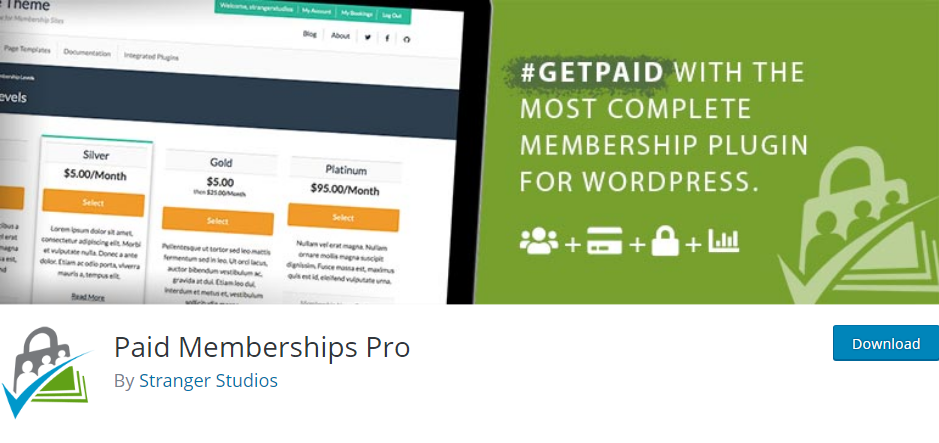 Paid Memberships Pro is used in any type of business both such as news, club, content website, shop, store, etc. Also, this WordPress Paid Membership plugin allows your customers to sign in or cancel their accounts directly on your site.
Provided features:
Flexible membership pricing
Popular payment gateways
Extensive options
Customizable reports
and more.
Highlights:
Extremely versatile
Accessible and easy to use.
Great work.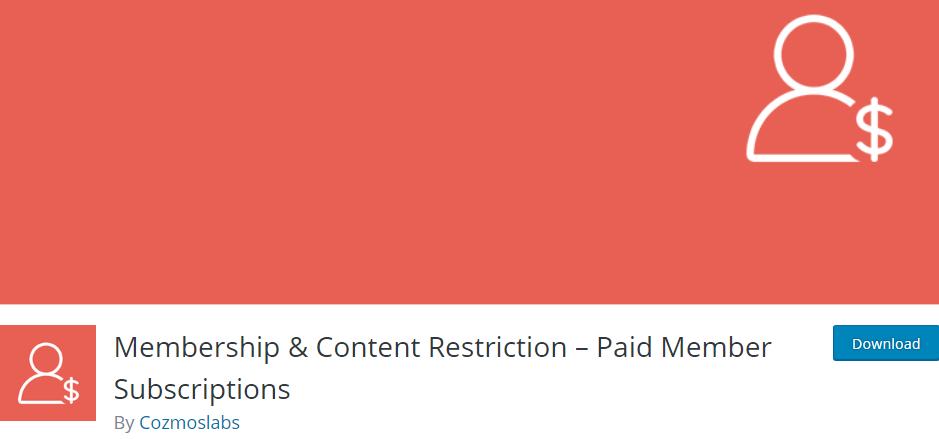 Membership & Content Restriction – Paid Member Subscriptions help you create and control the payment of your clients with subscription plans. Besides, you can make a function that restricts the product viewing with a special discounted price.
Provided features:
Add a front-end user registration form
Create a front-end member login form
Limit content based on logged in status
Require a recover password
and more.
Highlights:
Useful features
Accurate and very helpful
Quickly plugin.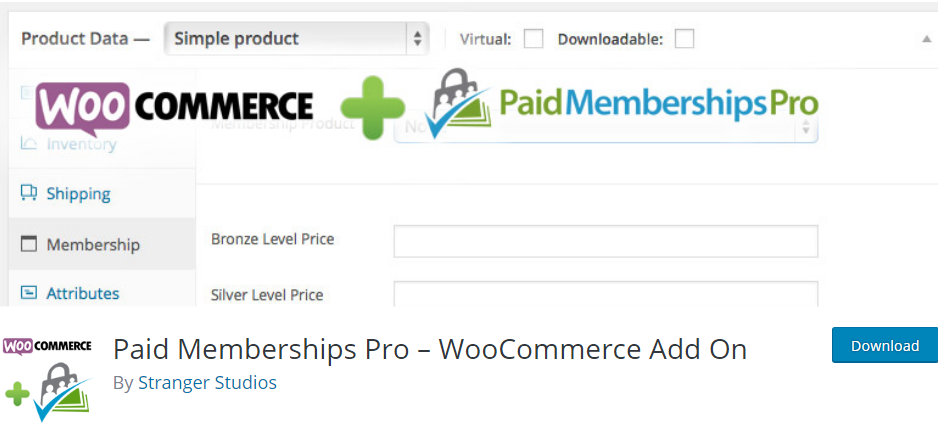 WooCommerce Add On is known as the popular WordPress Membership Management to most of the site. From that, it provides the Membership meta box on products, recognizes and add the Member level if necessary.
Provided features:
Available PMPro membership levels
Add specific pricing for each product
Apply global discounts
Synchronizes the billing address fields
and more.
Highlights:
Good extension for integration
Excellent add-on
Great support.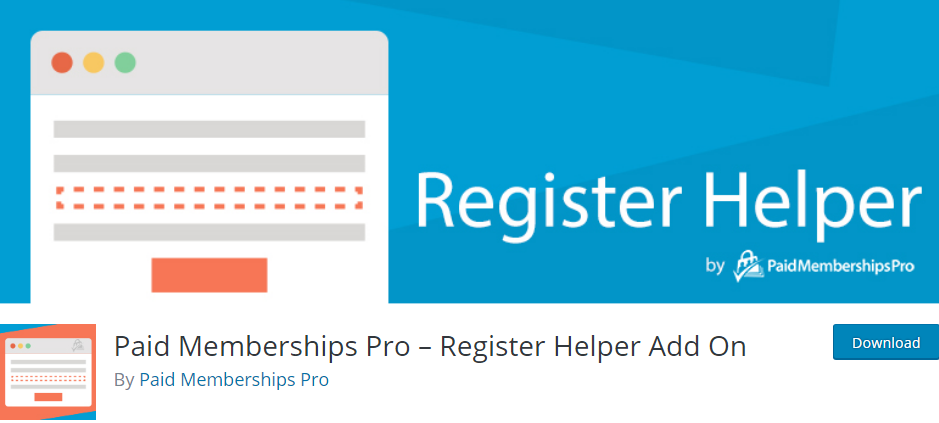 Register Helper Add On allows you to get information about the customer as well as select the membership level. Plus, you also enable to use Checkout Boxes feature in this useful WordPress Paid Membership plugin in order to put the new title, description, and location.
Provided features:
Support text and text area
Provide checkbox and radio
Add sections to member check out
Show or hide the registered field
and more.
Highlights:
A flexible plugin
Simple to use
Time-saving.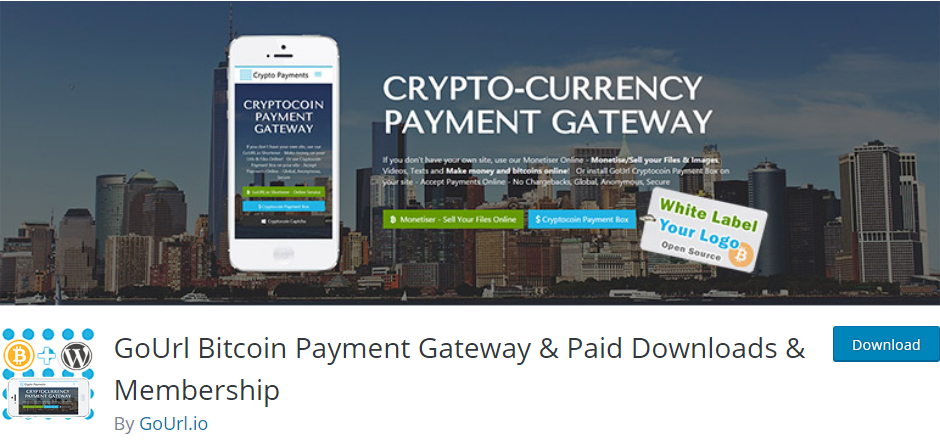 GoUrl Bitcoin Payment Gateway & Paid Downloads & Membership brings to you the most helpful options that you will develop your payment on your site. Likely, it has the absolute security that will ensure completely both customers' accounts and receive payments.
Provided features:
Available Bitcoin/Altcoin payment box
Set your own prices in USD
No ID, bank account required
Direct integration on the website
Auto synchronization
and more.
Highlights:
Well programmed
Professional plugin
Amazing service.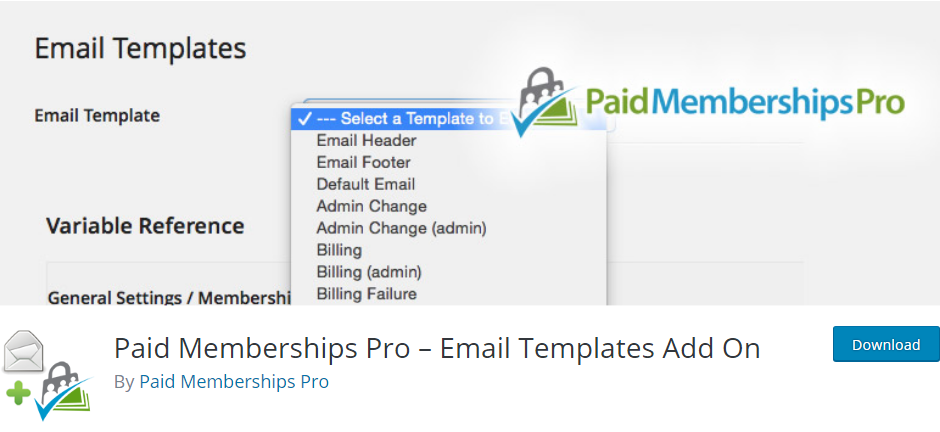 With effective features, Email Templates Add On provides to users the simple paid operations in emails. So, this WordPress Membership Management will be the right option for your site.
Provided features:
Edit email templates directly
The show paid memberships email
Ability to disable header, footer
Variable reference on the email templates page
and more.
Highlights:
Easy to edit text
Awesome plugin.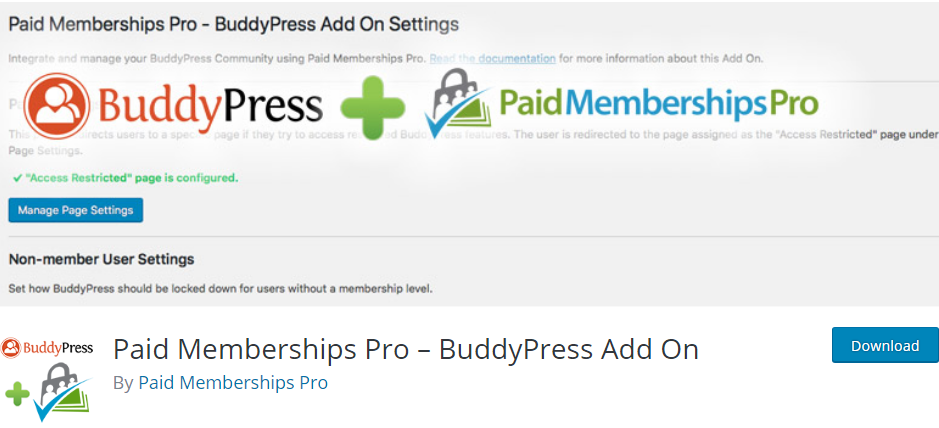 BuddyPress Add On makes it possible for you to limit the access to the group that easily build the community with the selected members.
Provided features:
Restrict BuddyPress features
Assign or invite members to groups
Show the member's level name
Accept the BuddyPress registration process
and more.
Highlights:
Nice plugin
Friendly surface.
Wrap Up
To sum up, we would like to show you the best WordPress Paid plugin that you may need for your business. We hope that you will share with your friends and see more Free WordPress theme!
Leave a comment below or contact us if you get trouble. We will respond as quickly as possible. Thank you for your reading!