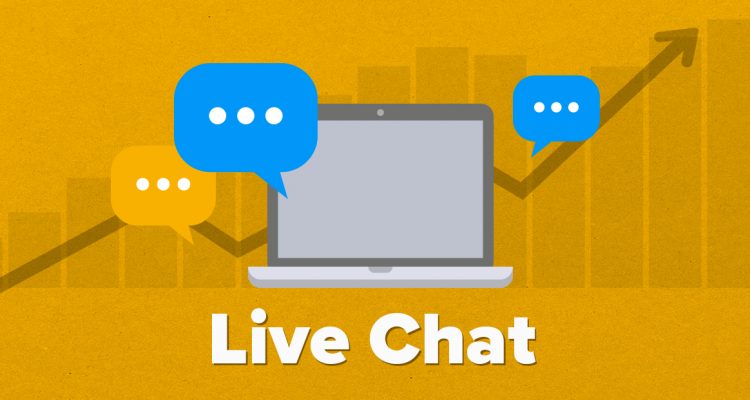 Having a WordPress live chat plugin allows the user's question to be answered immediately instead of waiting a long time through contact by telephone!
Why should you try WordPress Live Chat Plugin?
If you run an eCommerce service, you need to be concerned about the customer's requirements. Usually, talking on the phone encounters some trouble with time or place, which limits the effectiveness of communicating with them. Therefore, today we will introduce to you the collection of WordPress Live Chat so that you enable to solve their problem quickly. Take it a look now!
Top Best WordPress Live Chat Plugins

3CX Live Chat is a revolutionary customer communication solution and it's here to stay! The free plugin offers unlimited chats and no per user per month pricing. It's incredibly easy to set up and use, and what really makes it stand out is its ability to transform your website communication from live chat to multichannel.
With 3CX Live Chat, you get an easy to use web client from which to customize your chat box, and respond to incoming chat messages or calls. You can also integrate with Facebook and SMS and connect live chat to your CRM system – all from the same interface. This means that agents can login to a single hub to receive all customer communication, where they can take ownership of chats, transfer them to other agents, and mark conversations as resolved.
Features:
Elevate a chat to a voice or video call at the touch of a button
Answer live chats from the web, iOS and Android apps
Easy to use interface integrates calls, live chats, FB, SMS
Assign chats to a particular agent, or have groups of agents answering
Includes desktop notifications
View missed chats and chat history
Pop-out chat box
Customizable design
No advertising or powered by link
No monthly subscriptions required
Highlights:
Straight-forward, customizable design
Quick and simple to install and use
Requires $0 budget to get started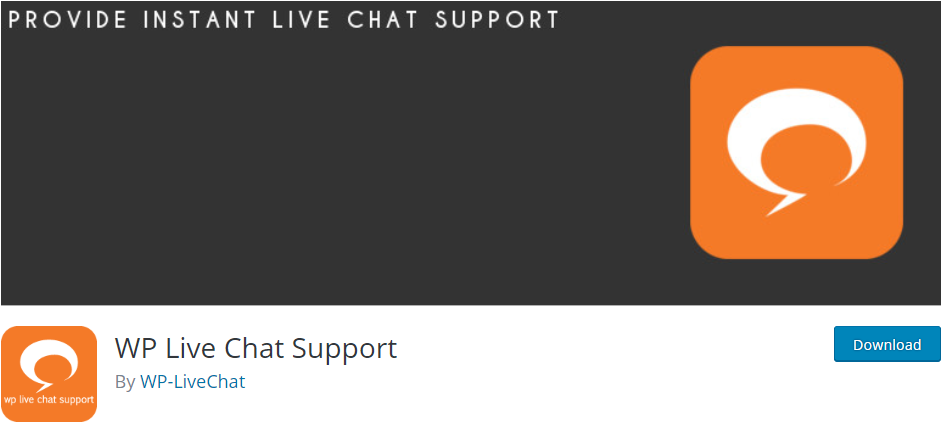 WP Live Chat Support is popular with small businesses because it is a free WordPress chat plugin. It allows you to talk directly to your visitors and better understand them. Also, this plugin including the full functions that help you easily access to the customers.
Provided features:
Unlimited simultaneous live chats
Edit all text fields
Change color of the live box
Apply animations
Access historical record
Automatically pop up the live chat box
and more.
Highlights:
Easy to use
Great plugin
Powerful and customizable chat.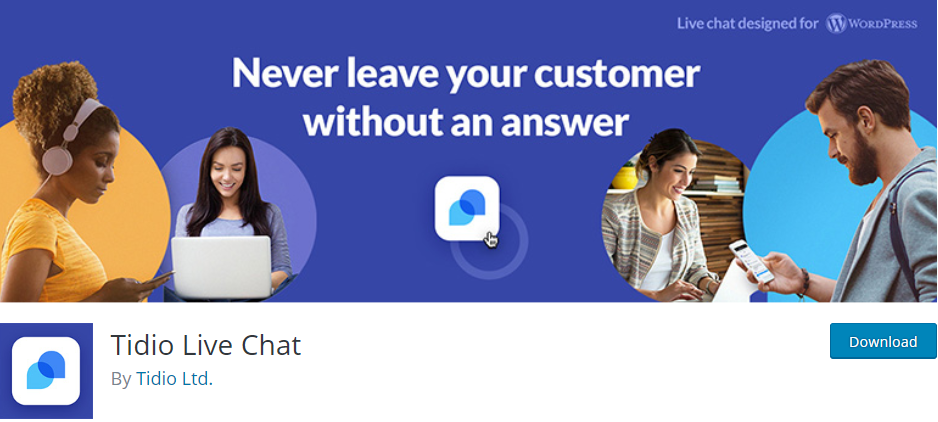 Tidio Live Chat supports maximum features and allows you to easily contact customers with the chat box. This is an important tip for you to attract customer if they have any question about your service as well as your products.
Provided features:
Solve issues 24/7
Contact any customer who visits your website
Adjust the color scheme
Accept all devices
Provide an offline form for your visitors
and more.
Highlights:
Full customizable
Fast contact
Nice and modern looking.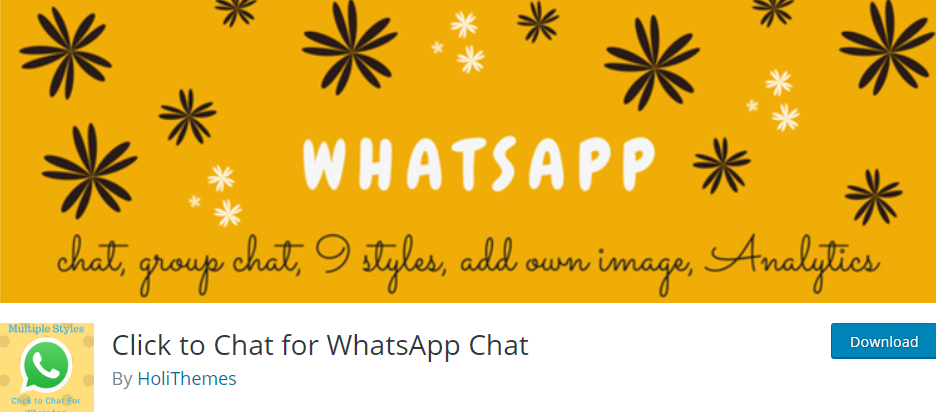 WhatsApp Chat makes it convenient for both the administrators and visitors to contact. If the customers need to know more detailed information, they just use talk to you by using this Chat plugin WordPress and they will get the answer in a few minutes.
Provided features:
Have Individual and Group Chat
Add Own Image or GIF
Provide animations
Pre-filled Message
Customize the shortcode name
and more.
Highlights:
Fine to shortcut the desktop and mobile
Simple install
Excellent works.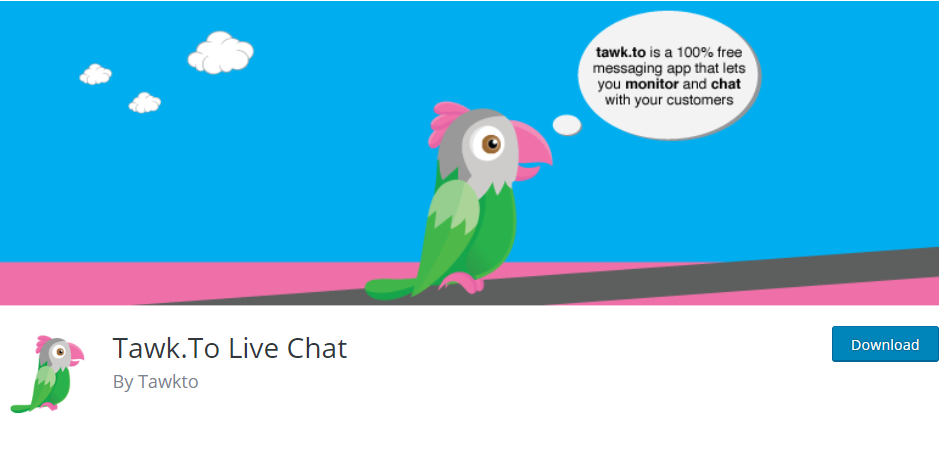 Tawk.To Live Chat is used in more than a thousand businesses. This useful WordPress Live Chat Plugin is designed to boost the effectiveness of monitoring and managing the customer's experience. This plugin also helps you to find and increase the potential customers.
Provided features:
Stay connected anywhere
Keep track of visitor in real-time
Multiple websites and agents in a single dashboard interface
Log in via any modern browser
and more.
Highlights:
Good chat plugin
Useful to customize
Full of options.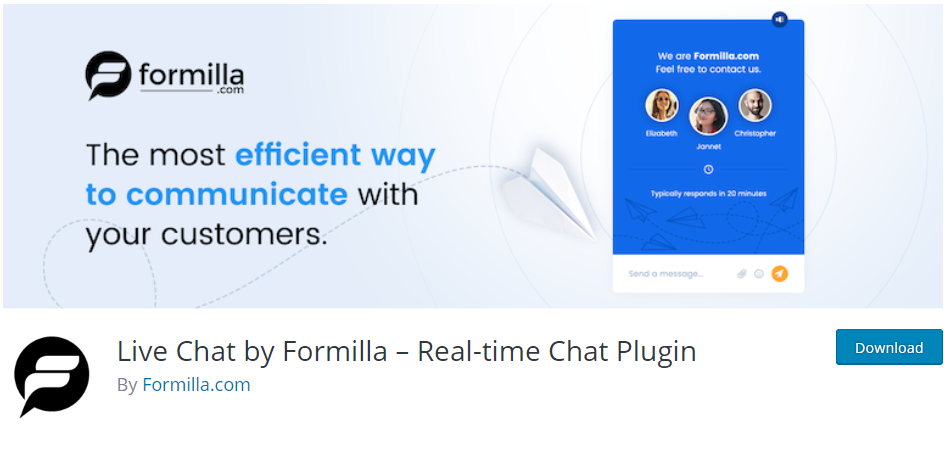 Live Chat by Formilla provides the convenience for both questioners and answerers. If many people chat to ask for some help with this plugin at the same time, you can see and respond it immediately, not like on the telephone, just one person.
Provided features:
Installs Instantly
Live chat via your mobile device or tablet
responsive design with any size
Real-time Visitor Monitoring
Multi-language supported
and more.
Highlights:
Great customer service
Deep analytics
Increase customer reach and expand sales.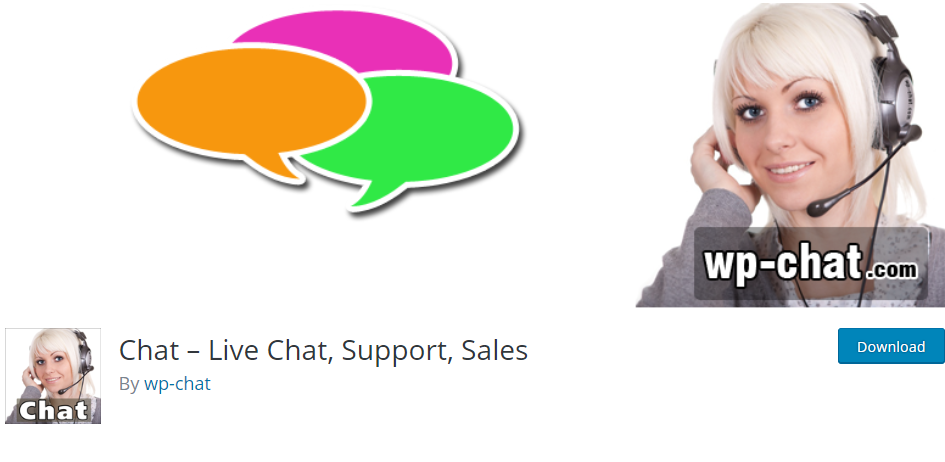 By using this WordPress Live Chat plugin, you can improve the customer service better. It will appear as soon as the customer sign in and you will monitor and chat with them.
Provided features:
Unlimited Chats and Operators
Support to download in all of the apps
Full customizable window design
Multilingual Admin-Panel and Front-Interface
Users/Customers name customizing
and more.
Highlights:
Useful and effective
Both the phone and web applications work well
Excellent plugin.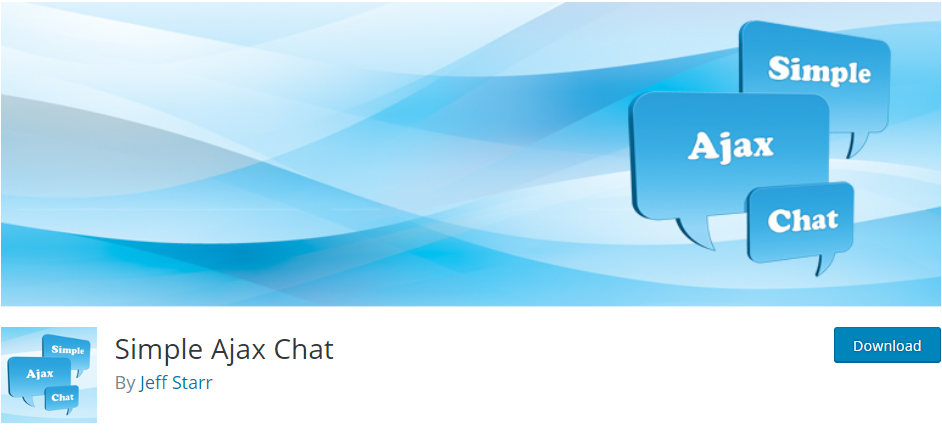 To take more visitor's attention by concern about their needs, Simple Ajax Chat is a great option for your site. The customer chats directly with you and receives the answer at that time. So they will be satisfied with your customer service and support you.
Provided features:
Works with all mobile devices
Display chat messages in order
Option to play the sound alert
Automatic emoji icons supported
Show the chat box in multiple locations
and more.
Highlights:
Good open source chat box for WordPress
Very accessible for user's screen
Perfect support.

JivoChat Live Chat is designed to support the business to access quickly to visitors. This chat plugin WordPress allows you to chat with the customer in real time that may increase your online sales. So it is the best communication app you must have for your site.
Provided features:
Proactively initiate chat
Connect your Facebook Page, Viber accounts
Automatic Translator
Instant calls feature for visitors
Highlight specific items on your website
and more.
Highlights:
Well-done app to startup
Great chat features
Easily managed dashboard.
Conclusion
That's all we want to share with you! We hope that you will find and use the most suitable WordPress Live Chat Plugin for your eCommerce site. Then, don't miss more free WordPress theme!
If you need help, let leave the comment below or contact us. Thank you for your reading!