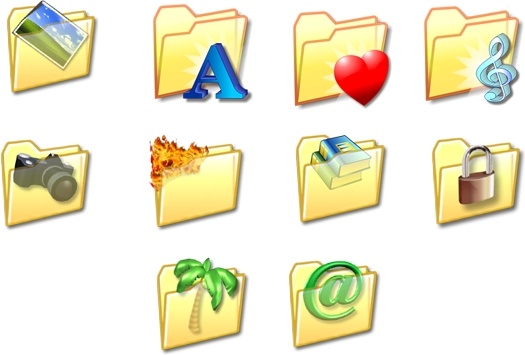 If you want to easily manage and show your data, documents, or images with the clear separation, don't forget to get the list of useful WordPress Folder plugin that will be the best option for you! Take it a look now!
The plus point of the WordPress Folder plugin
A WordPress folder plugin is important for your website because it helps to organize and manage your files and documents. Some benefits of using a folder plugin include:
File Management: The plugin provides an easy-to-use interface for managing files, including the ability to upload, categorize, and organize files.
Improved Navigation: Folders allow you to create a hierarchical structure for your files, making it easier for users to find what they're looking for.
Enhanced Security: Folders allow you to set permissions and restrict access to specific files, improving the security of your website.
Better Collaboration: Folders make it easier for multiple users to access and collaborate on files, improving team productivity.
Top WordPress Folder plugin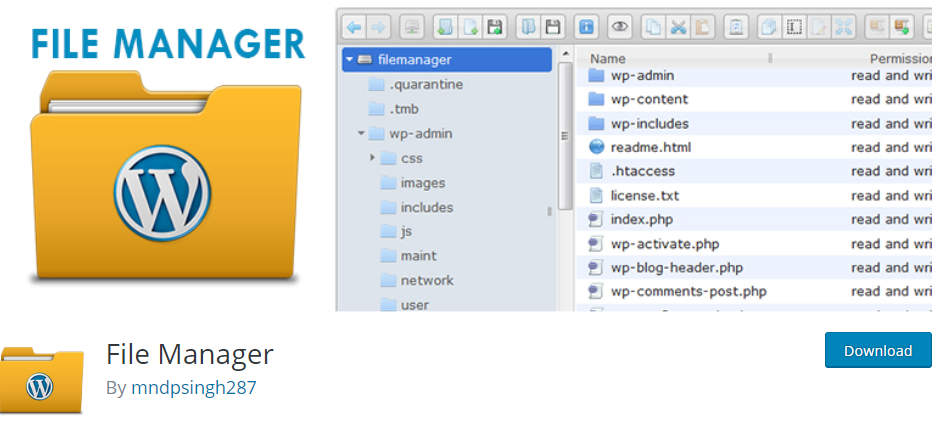 File Manager is a media folder WordPress plugin provide to you the effective features to edit, upload, zip…your files. Also, it gives you as many as themes you need.
Provided features:
Various operations on a remote server
Upload any size files.
Complete code reviews before saving files
Multiple File Manager Themes Available
Easily preview common file types including media
and more.
Highlights:
Time-saving
Solve problems quickly
Excellent plugin.

This WordPress Folder plugin helps you to create a files library that you can design and monitor whatever folder you need. Moreover, you will take a lot of advantage for your site if you use Folder Gallery.
Provided features:
Display Thumbnails with all, single or none
Sort pictures by filename
Provide picture border
Display the caption under the picture thumbnail.
and more.
Highlights:
Great work
Innovative plugin
Useful features.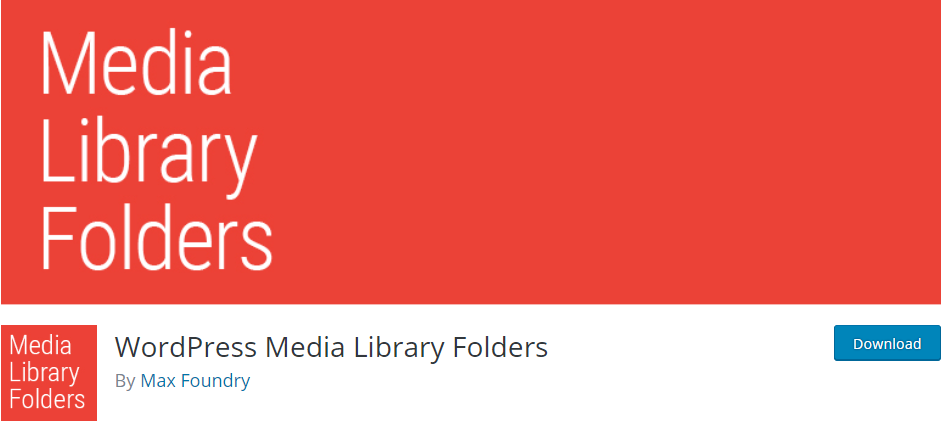 Media Library Folders for WordPress makes real file in your library. You also can use this WordPress Folder plugin to upload, download or zip the files that help decrease the amount of server data.
Provided features:
Add and build new WordPress Media library folders
Move, copy, rename and delete files and folders
Regenerate thumbnails.
Support SEO Images
Allow Sync folders/files.
and more.
Highlights:
Easy to use
Good structure
Powerful plugin.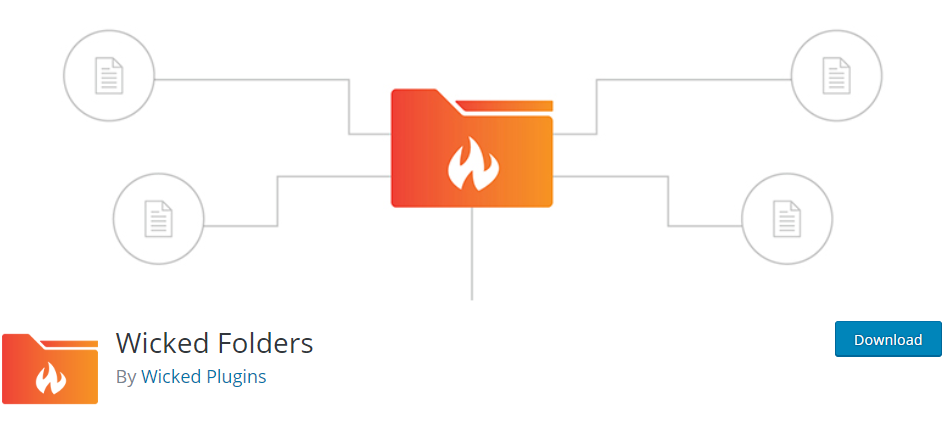 Wicked Folder is an optimized device to both arrange and custom a large amount of data pages. The WordPress Folder plugin enables you to manage your content into files and it does not change your permalinks.
Provided features:
Control post types
Organize pages, posts, and custom post types into folders
Easily Drag and drop folders
Assign items to multiple folders
and more.
Highlights:
Highly recommended
Works perfectly
Simple and fantastic support.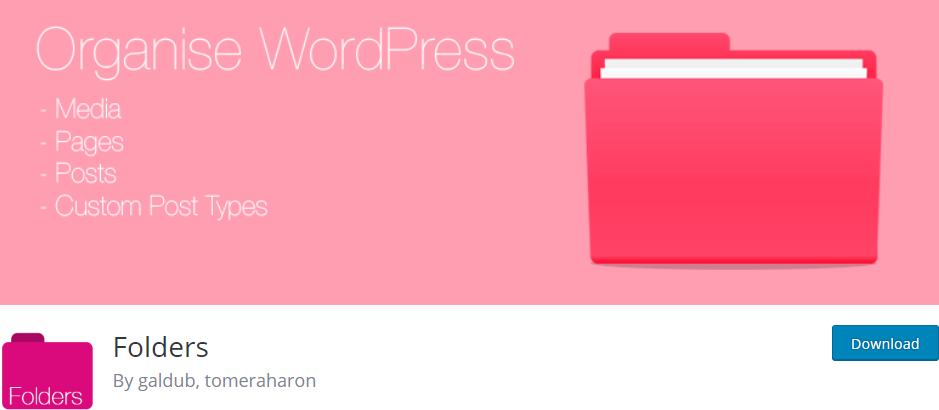 Folders is a helpful tool for a website which contains a large number of pages or posts. Therefore, it is considered the best WordPress Folder plugin you must have.
Provided features:
Ability to organize the back-end of your WordPress site
Add pages, posts and media attachments into folders
Filter your pages within the admin sidebar
and more.
Highlights:
A brilliant solution
Easy navigation
Smart and helpful free plugin.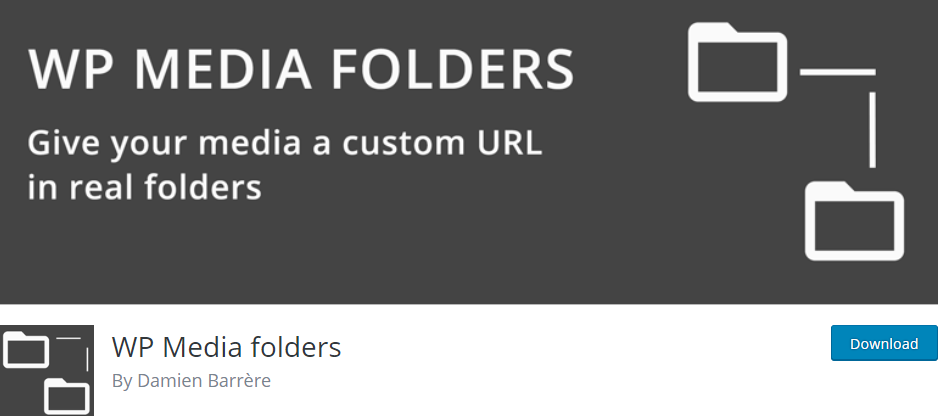 WP Media Folder permits you to use the virtual file so that you can organize your data library. This WordPress Folder plugin also supports you to pre-run a full backup before you install it.
Provided features:
Give a real media URL structure
Create a folder, subfolders, rename and move the media
Update the full path and name of all media
Import and synchronize media structure
and more.
Highlights:
Nice clean interface
Great work.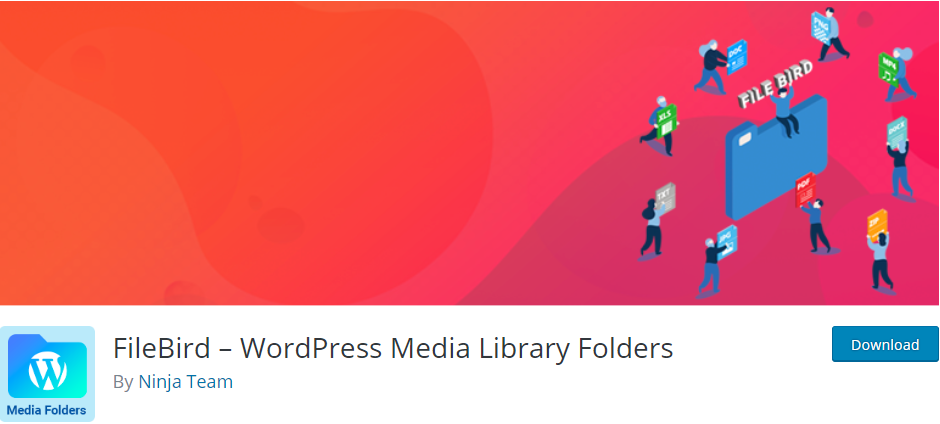 This Media Folder WordPress plugin allows you to quickly manage thousand of your file in. In addition, it brings many useful features that support for creating and organizing an effective file management system.
Provided features:
Drag and drop to upload/move files into folders
Smart context menu in creating, renaming or deleting folders
Available full control in one toolbar
Unlimited folders and subfolders
Support many languages
and more.
Highlights:
Fantastic for image sorting
Nice support.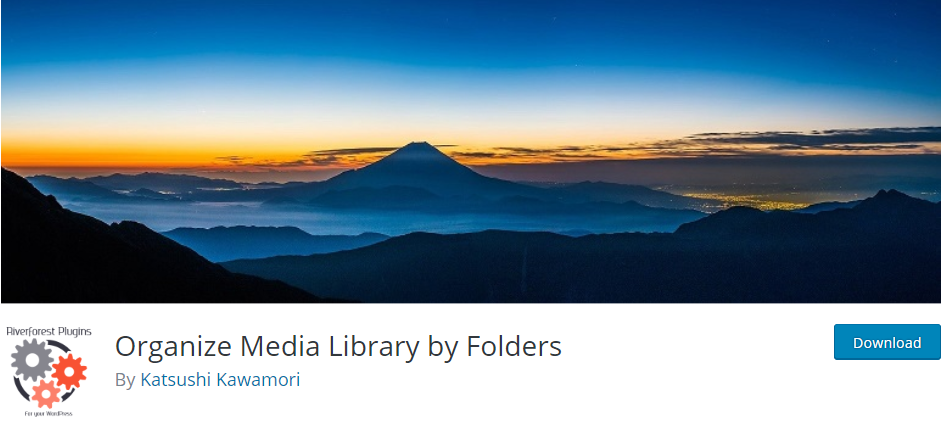 Organize Media Library by Folders is known as one of the popular WordPress Folder plugin using in most of the sites. It will help you not only arrange but also keep track your files better.
Provided features:
Use URL in the content
Design as many as the folders you need
Allows to sort and search follow the files
and more.
Highlights:
Excellent plugin
Simple to use
Conclusion
To sum up, we want to provide a collection of useful WordPress Folder plugin so that you can find and use the most suitable plugin for your site. Look at more Free WordPress theme if you need to have the more beautiful theme.
Thank you for your reading. Don't hesitate to leave a comment below or contact us if you have any question.