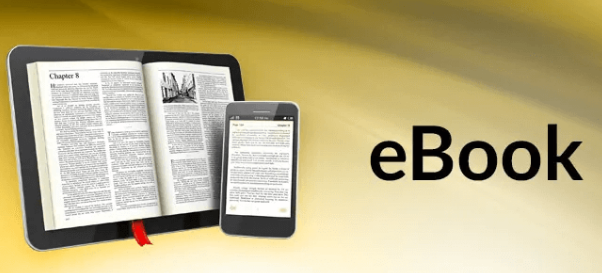 Ebook is becoming more and more popular with people because of Internet development. The Ebook can link to help you move from page to site. Therefore, we will give a list of WordPress Ebook plugins you should have. Take it a look!
Why should you use the WordPress Ebook Plugin?
The WordPress Ebook Plugin is a plugin that allows users to sell and distribute ebooks through their WordPress website. Some reasons why someone might want to use this plugin include:
Convenience: The WordPress Ebook Plugin allows users to sell ebooks directly from their WordPress website, without the need to use an external platform or integrate with a separate payment system.
Customization: The plugin allows users to customize the appearance and layout of their ebook sales pages, as well as the payment and delivery process.
Security: The plugin includes built-in security measures to protect against unauthorized access to purchased ebooks.
Simplicity: The plugin is easy to use, with a straightforward interface that allows users to upload and manage their ebooks with minimal effort.
Overall, the WordPress Ebook Plugin is a useful tool for anyone looking to sell ebooks through their WordPress website, as it provides a convenient and secure way to manage the process.
Top WordPress Ebook Plugin
iPages Flipbook is a very cool extension that is perfect for ebook and presentation of books, magazines. With this WordPress Books for reading online, you can quickly make media books for your webpage that enable distributors and bloggers to make the additional content.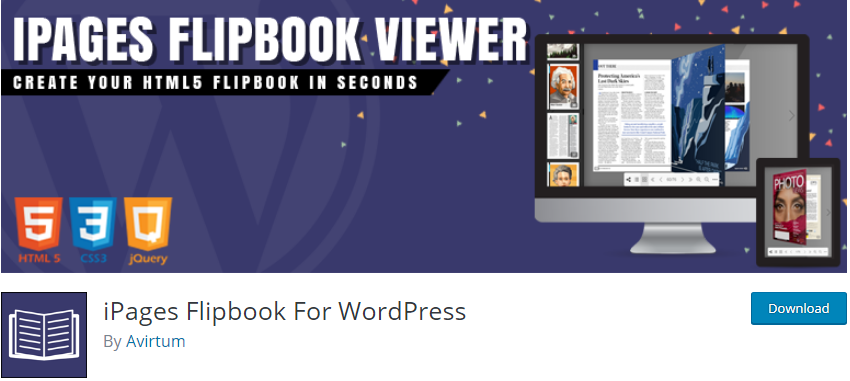 Features:
3 Render Book Modes
Add image, link or text to any page
The side panel with page miniatures
Download source PDF file
Share a link with friends
and more.
Highlights:
Good plugin
Easy interface
Beautiful design.
3D Flipbook – dFlip gives a lot of useful and professional features that make it easy for you to have realistic 3D Flipbook. In addition, it has the ability to custom hotspots as well as a custom background image.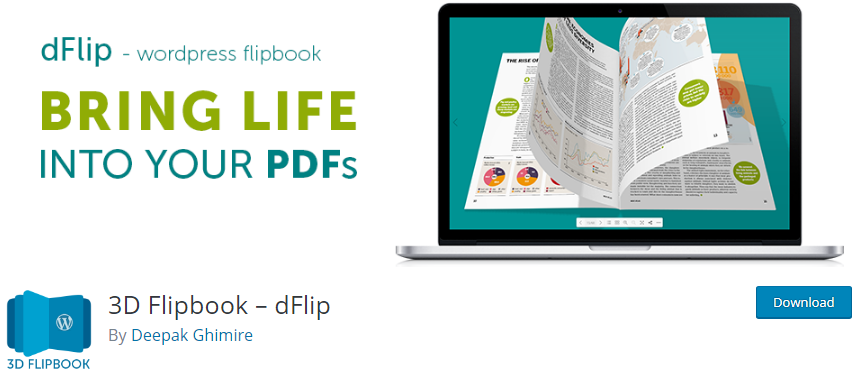 Features:
RTL mode ability
Lightbox mode for multiple flipbooks
Disable PDF Download
Controls language translation
Custom outline, table of contents
and more.
Highlights:
Easy to set up
Ámazing support
Great Plugin.
Responsive Flipbook WordPress Ebook plugin gives a chance to distribute PDF Documents on your wordpress blog. Also, it let you browse the posts and pages including custom pages to duplicate content.

Features:
Direct PDF Rendering
Navigation controls available
Retina display support
Support for an unlimited number of pages
Shortcode support for shelf and inserting publications
and more.
Highlights:
Ebook Store does a lot of different things with flexibility and configuration to sell your files through many gateways and formats. Because it integrated with WooCommerce when the time came to expand your store, so this is a great WordPress Ebook plugin option for you to use.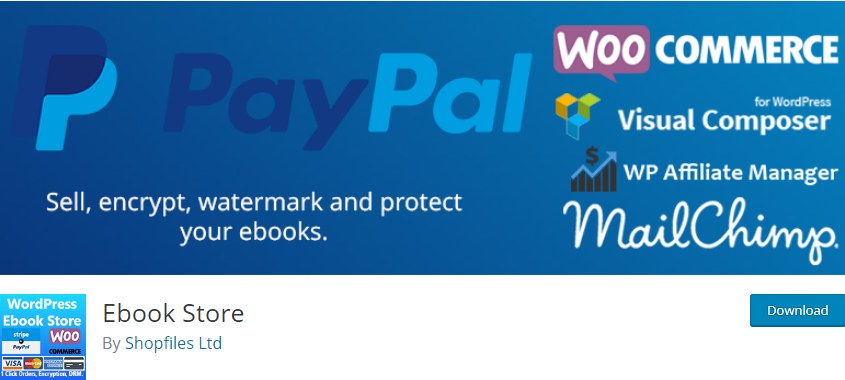 Features:
Accept payments with PayPal, Stripe
Multiple ebooks on one page
Integration with WooCommerce
Allow copy, cut in PDF files
and more.
Highlights:
Excellent E-Book Plugin
Quick support.
DK PDF is one of the most popular WordPress Books online widgets that enable you to create content and documentation files. It allows you to easily customize the title CSS and make it appear only on the first page though.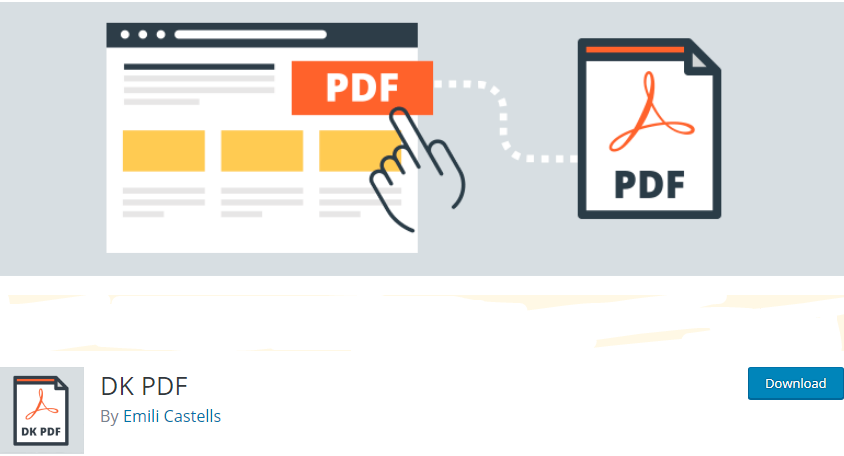 Features:
Add PDF button in posts and pages
Configure PDF header and footer
Add a custom logo, custom CSS
Multiple shortcodes
Add custom fonts to the PDF
and more.
Highlights:
Works great
Very flexible
Convenient template.
WP Booklet works well, has both attractive design and all the features you may need such as thumbnails navigation, auto flip, manual flip, arrows, numbers and so on.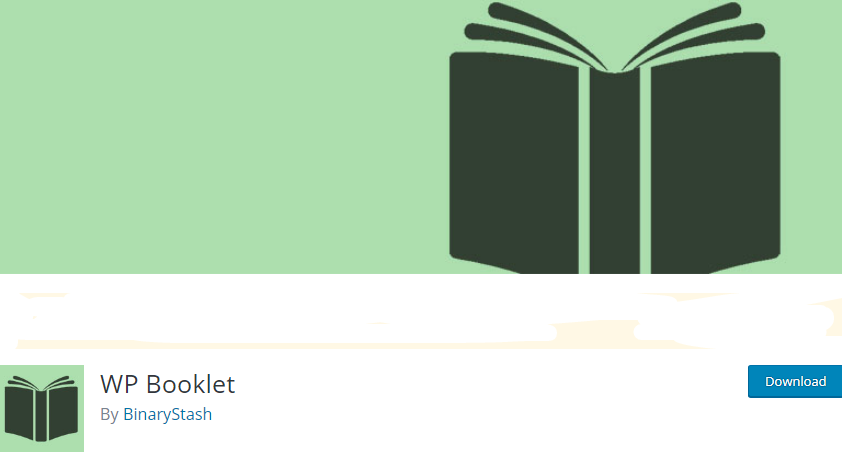 Features:
Support PDF uploads
Page popups ability
Compatibility with mobile devices
Bulk image uploads
and more.
Highlights:
Attractive Layout
Work well.
A Page Flip Book is considered a is the simplest method to oversee virtual 3D books you can browse with a click. What's more, this WordPress Ebook plugin helps you flip pages clicking corners, controls or pressing keyboard arrows.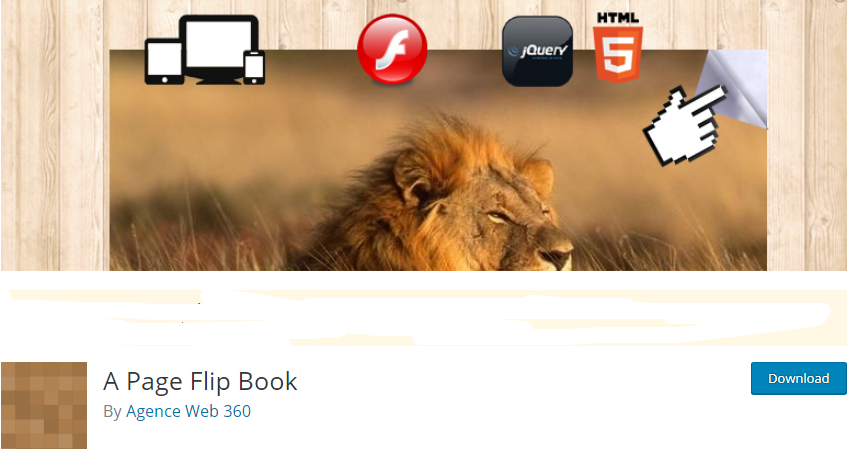 Features:
Choose between Flash or jQuery
Animation control bar
Auto resize on upload
Automatically add a border to pages
Support tablets and smartphones
and more.
Beacon Marketing eBooks provides you a useful method for offering your visitors a stimulus that they can't overlook. You also can combine old blog posts with new articles and content, then customize page layout and page typography.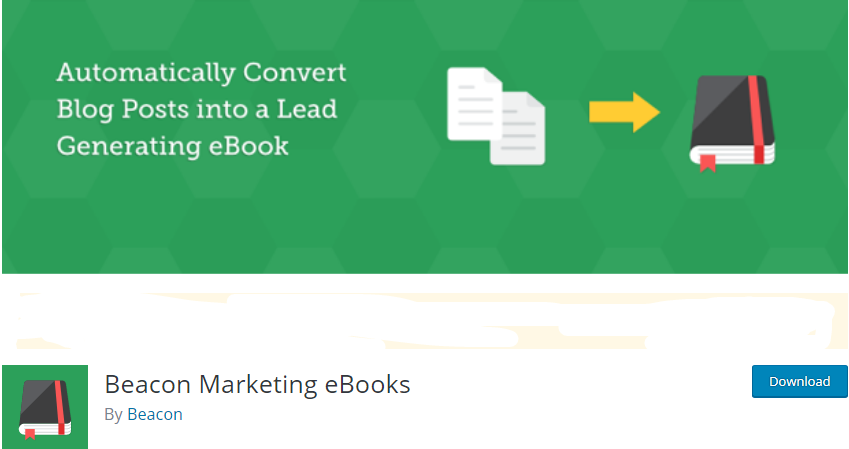 Features:
Filter articles by category
Share via social media
Customize page color schemes
Include conversion optimized call
Search for specific articles
and more.
Highlights:
Interesting tool
Save time.
Conclusion
We hope you can decide and choose the most suitable WordPress Ebook plugin for your site. Don't forget to share this blog with your friends and get more nice free WordPress themes!
If you have any questions, let leave a comment below or contact us! Thank you for reading!