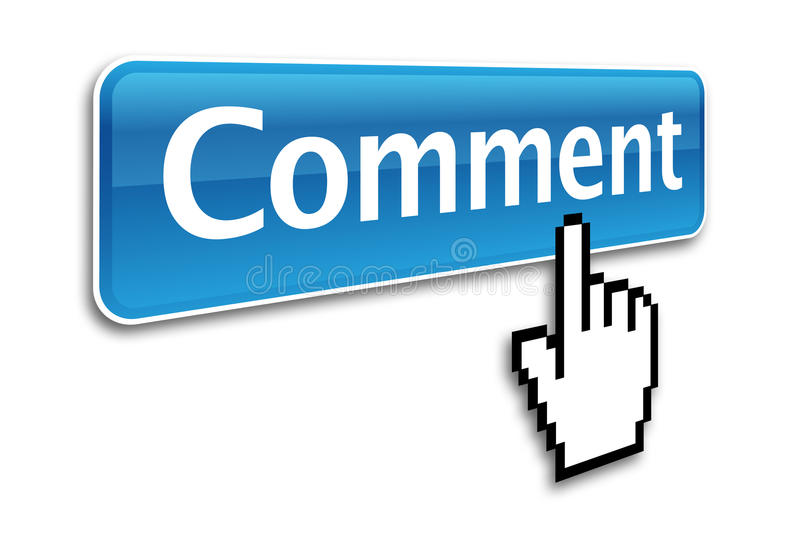 Easily get feedback and solve the problem from customers with the best WordPress Comment plugin!
The good point of WordPress Comment plugin
When you run a website and you want to know user's opinion about your website, you need to have a great comment system to do that. Today we will provide you with the top plugin Comment WordPress that you not only communicate quickly with the customers but also improve your content better.
Top WordPress Comment plugin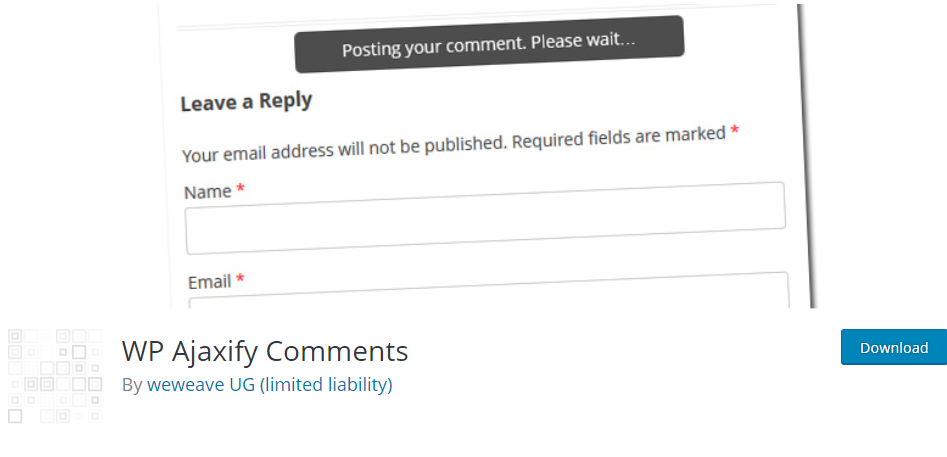 This WP Ajaxify Comments allows your users to leave the comments. When the comment forms are sent, the default will not reload the whole page as ordinary WordPress. It also connects with any WordPress theme.
Provided features:
Insert comments without reloading the page
Diverse comment form
Inform comments even when the user is on the page
Support to fix the defaults with debug mode
and more.
Highlights:
Easy to customize
Very helpful and prompt
Excellent support

The JetReviews plugin is a versatile WordPress tool that focuses on optimizing and managing comments on websites. With its advanced comment functionality, this plugin empowers users to effectively moderate and engage with their audience. It offers features like threaded comments, allowing for easy navigation and organization of discussions. JetReviews also provides options for comment rating and voting, enabling visitors to express their opinions and contribute to the overall conversation. Additionally, it offers comment filtering and spam protection features to maintain a clean and trustworthy commenting environment.
Provided features:
Allows users to leave comments on any page or post
The comments are automatically moderated by the plugin to ensure that they are respectful and appropriate
Users can rate each comment
Manage comments, allowing website owners to quickly delete or edit any comments that are inappropriate or off-topic
Highlights:
Easy to customize and manage
Various options
Effective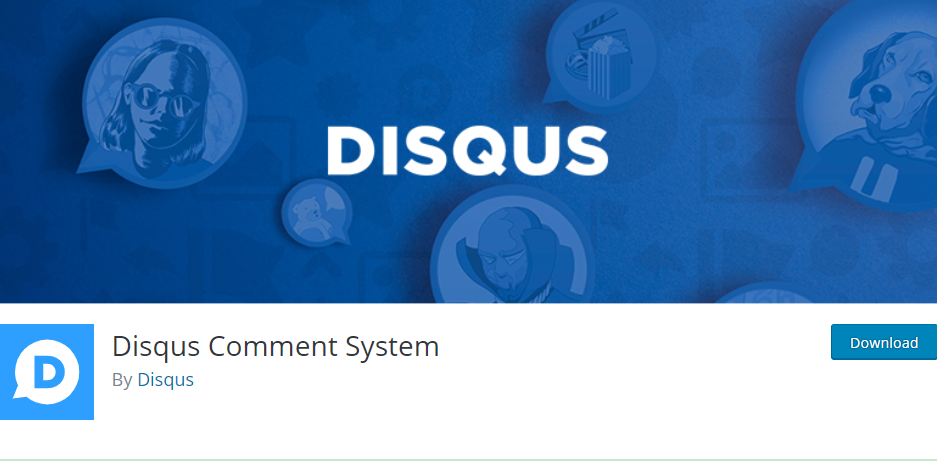 Disqus is ranked on the top popular WordPress Comment plugin because it is used by many people. With this plugin, the publisher can easily contact, communicate and help the users if the users submit the comment to their site.
Provided features:
Automatically save the comment
Export comment
Accept mobile layout
Interaction level analysis
and more.
Highlights:
Works well overall
One-click install
Great application.
The administrator can set up and manage the comments by requiring confirmation from the users. Besides, they enable to get more information through signing-up the emails to get the notification.
Provided features:
Do not alter the basic table of WordPress
Easily manage and search comments
Disable registration
Customize the message
and more.
Highlights:
Amazing support
Smart and efficient plugin
Super functional.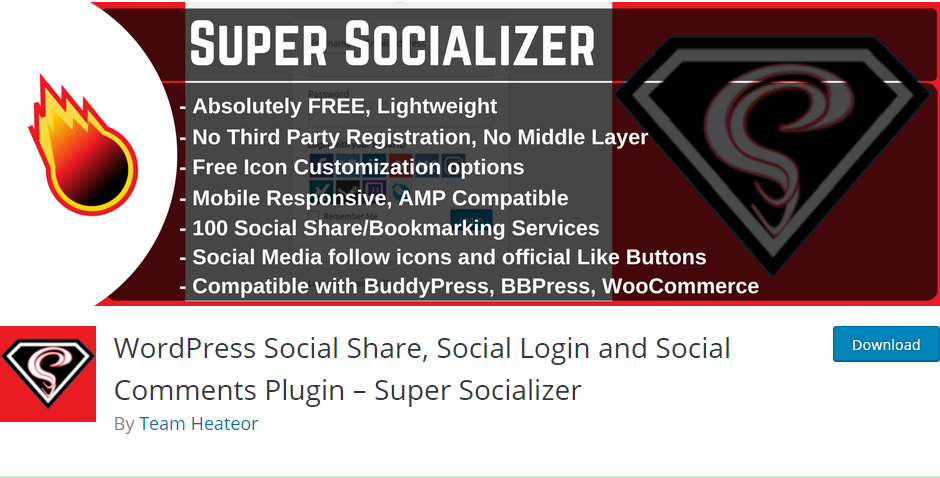 WordPress Social Share, Social Login and Social Comments Plugin help you put the great comment form and provide them to the users. This is a simple Comment plugin that you need to take the user's review.
Provided features:
Matching the Gutenberg editor
Share more than 100 social networks
Optional icon size sharing
Allow shortening URLs
and more.
Highlights:
Simple but comprehend and effective
Nice customer service and treatment
Get the job done.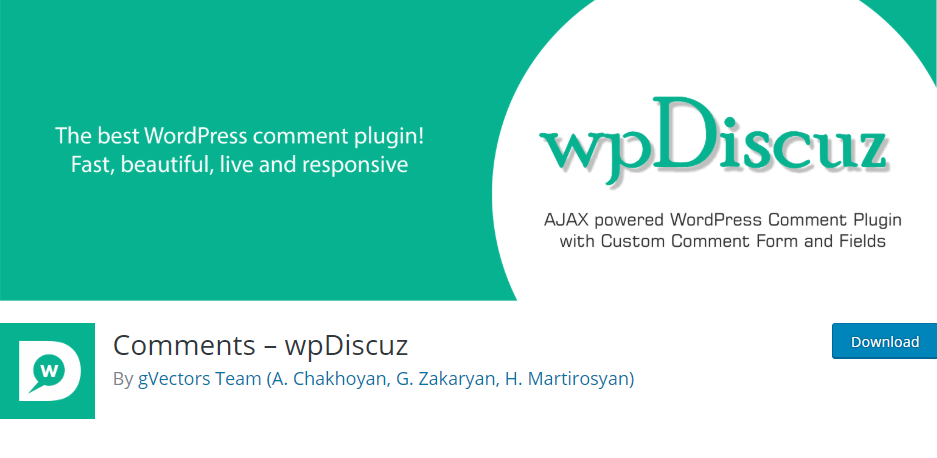 Using wpDiscuz Comment plugin, you can save the comment in the database. This plugin is also the perfect option when you want to use it in Facebook or Jetpack comment.
Provided features:
Quick comment
The comment form responds to the theme
Maximum depth setting option
Login user to edit comment
and more.
Highlights:
Outstanding service plugin
Make amazing comment form
Great customizable features.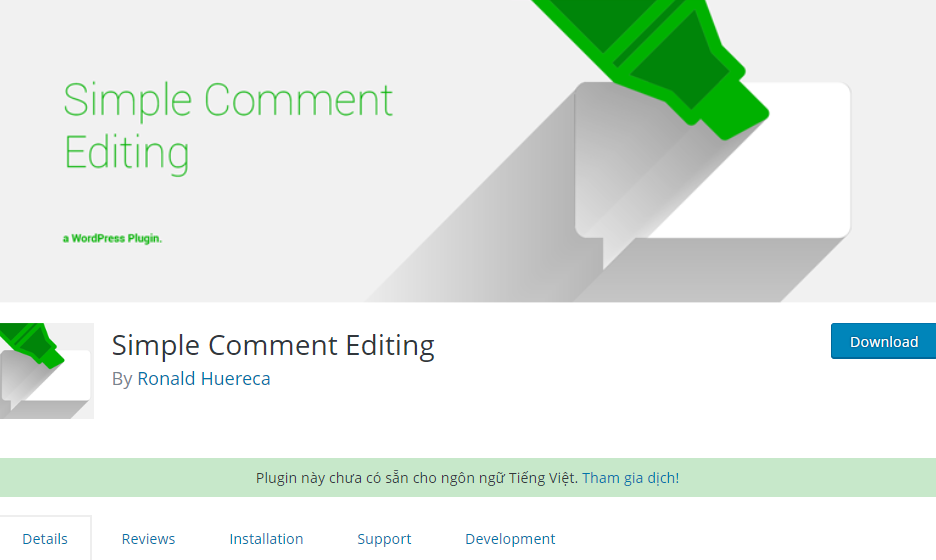 Simple Comment Editing allows the administrator to save comment in a long time. Therefore, if you have no experience in design a programme, this WordPress Comment plugin is the best answer for you.
Provided features:
Set the comment timer
Choose the button style by topic
Update editing history
Show how to handle content
and more.
Highlights:
Simply works
Brilliant plugin
Solid and well-supported for small and large sites.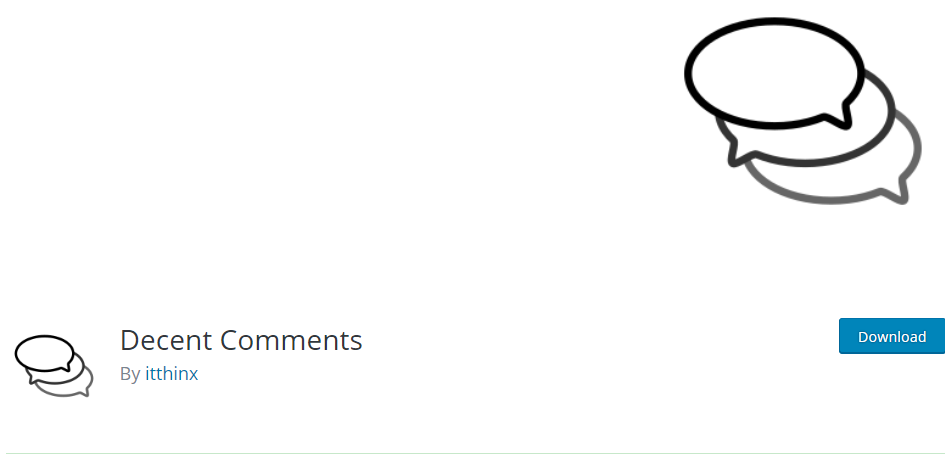 Decent Comments makes it easy for you to know the avatar of the commenters. Also, it shows the brief comment so that you can scan before reading the full comments.
Provided features:
Show comment excerpts
Provide the author's avatar
Provide information for the phone
Display items among items in the list
and more.
Highlights:
Nice plugin
Excellent support.
Conclusion
In conclusion, this best Comment plugin for WordPress collection will help you to design and manage the comment system in your site. Don't hesitate to share with your friend and get more free WordPress theme.
Thank you for your reading. If you have any question, let leave the comment below or contact us immediately. We will respond as quickly as possible.