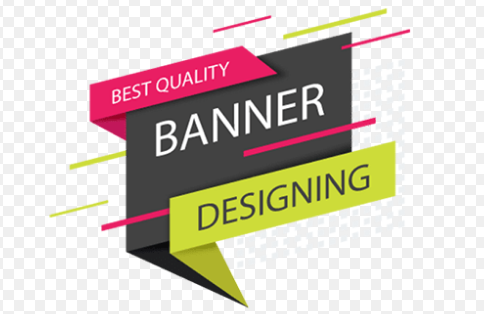 It is essential for you to have a widget that allows you to insert various ads on your WordPress site. This blog will mention some of the WordPress Banner plugins to help you display banner ads easily. Take a look!
Why is the WordPress Banner Plugin important for your site?
The WordPress Banner Plugin is a plugin that allows users to easily add banners to their WordPress website. Banners can be used to promote products, services, events, or other content on a website.
There are several reasons why the WordPress Banner Plugin might be important for a website:
Visibility: Banners can be used to draw attention to important content or offers on a website, helping to increase visibility and drive traffic to specific pages.
Branding: Banners can be used to reinforce a brand's image and messaging, helping to establish a cohesive and professional look for the website.
Flexibility: The WordPress Banner Plugin allows users to easily create and manage multiple banners, making it easy to change and update banners as needed.
Customization: The plugin allows users to customize the appearance and layout of banners, including the size, colors, and fonts used.
Overall, the WordPress Banner Plugin can be a useful tool for any website looking to increase visibility, reinforce branding, and add flexibility to their marketing efforts.
Top WordPress Banner Plugins
AdRotate is the first option of numerous famous organizations such as The Walt Disney, Mobile Food News, Playboy, and The Avid Cruiser. This WordPress Banner plugin gives you a chance to show advertisements wherever of your site directly from your dashboard.

Features:
Automatic rotation of adverts with dynamic groups
Mobile adverts support
Provide daily, monthly and yearly stats
Put random, or selected, banners in pages or posts
Show multiple adverts in a grid, column or row
and more.
Highlights:
Fast support
Easy to use
Good plugin.
GDPR Cookie Consent Banner is considered one of the least complex and most prevalent plugins in WordPress Banner Ads. It will provide you the option to exclude selected pages and posts from displaying the notification.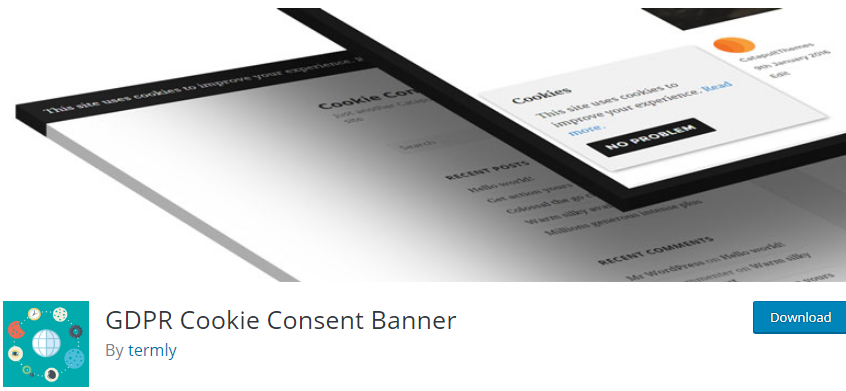 Features:
The ability to update styles
Choice of position
Option to show the notification
Set the cookie duration
Translation support
and more.
Highlights:
Nice plugin
Simple and effective
Multi-language usable.
This WordPress Banner plugin helps you easily create pop-up banners of your site. In addition, users can include responsive popup ads over the entire site or on single pages and promote up in the center or footer of the page.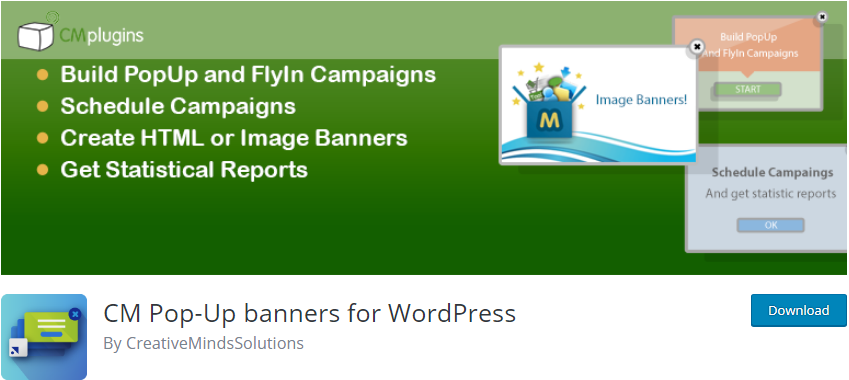 Features:
Create banner campaigns
Track banner clicks and impressions
Define popup banner effects
Use image or HTML banners
Display popup ad on center or footer of the page
and more.
Highlights:
Great tool
Customization options.
Woocommerce Category Banner Management has a lot of functional features that you can use different banners/headers for different pages in the store. Besides, you enable to choose random and multiple banner slider for page and category.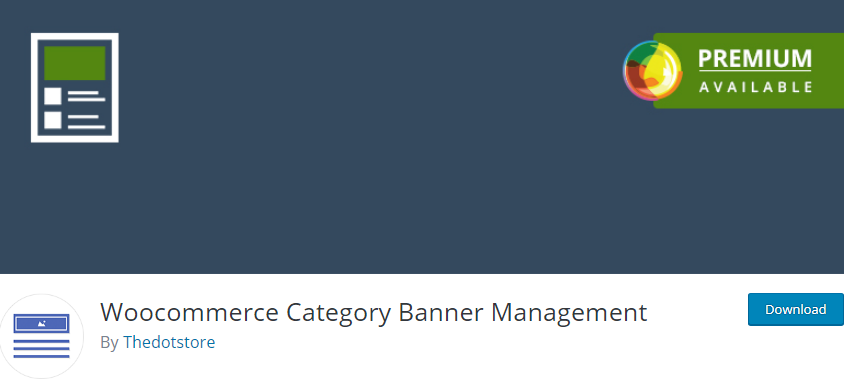 Features:
Enable and disable banner for a particular page
Add banner for a flexible position
Manage page specific banner
Auto scheduling banner slider for category
Display navigation and add a custom link
and more.
Highlights:
Simple to install
Quick support.
Random Banner is an excellent product with perfect support, got an immediate response from them. Also, you can show banners randomly with the number of banners uploaded in setting page.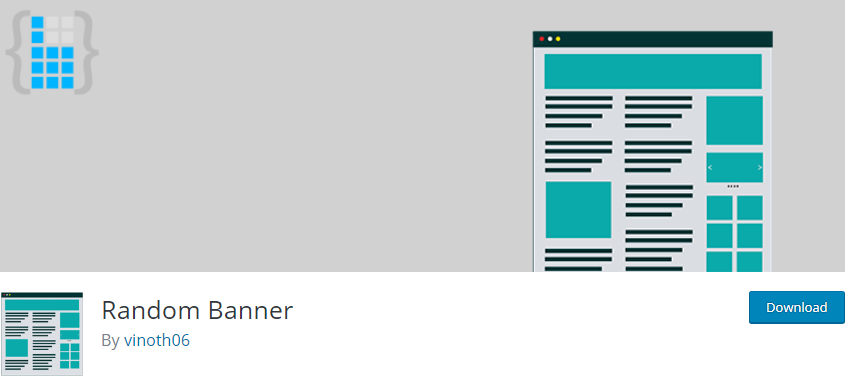 Features:
Support image, script banner
Add individual link
Insert a custom title for the banner
Show banner ads through popup
Categories the banners
and more.
Highlights:
Excellent product
Extremely helpful.
The main feature of this WordPress Banner plugin is that you can use your own images to create individual banners from them. This is useful if you need destination banners and can't find the requested destination in the presets.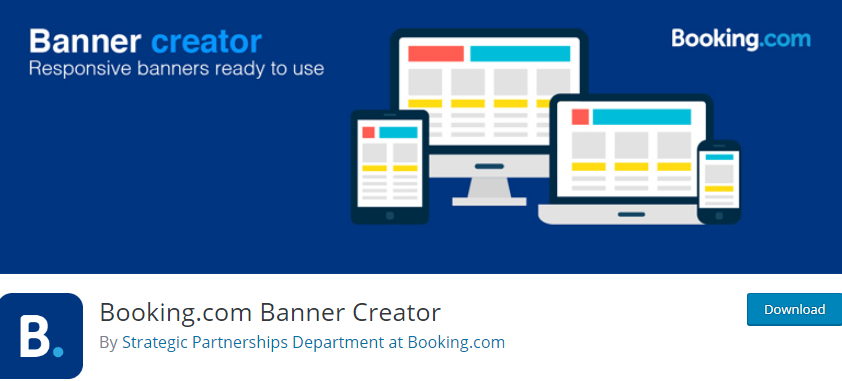 Features:
Adapts to any device and screen
Choice of any photo
6 ready-to-use themes
Unlimited banners
Use shortcodes ability
and more.
Highlights:
WP Bannerize Pro is a very efficient and easy-to-install plugin that meets the key needs of an ad management system. What's more, you are able to set the filters such as random order, numbers, user roles, and categories filters.

Features:
Manage banner as custom post types for image
Sort banner with easy Drag & Drop
Display your banners by PHP code
Date time schedule
Analytics reports
and more.
Highlights:
Highly optimized plugin
Light and perfect
Easy to set up.
EU Cookie Law Notice/Banner makes it easy for your customers to find you and have your customers promote for you. Additionally, with this WordPress Banner plugin, you slide out a box to promote specials, video, collect emails, etc.

Features:
Create new landing pages with ease
Collect subscribers and send out push notifications
Customize fields, departments, attach files
Automatically display your latest social reviews
Promote the latest news, new arrivals, blogs
and more.
Highlights:
Fully customizable
Responsive plugin.
Conclusion
This is a collection of helpful WordPress Banner plugins for you to create and add banners on your website. Remember to share it with your friends and take more free WordPress themes!
If you have any questions, you can leave a comment below or contact us. Thank you for reading!