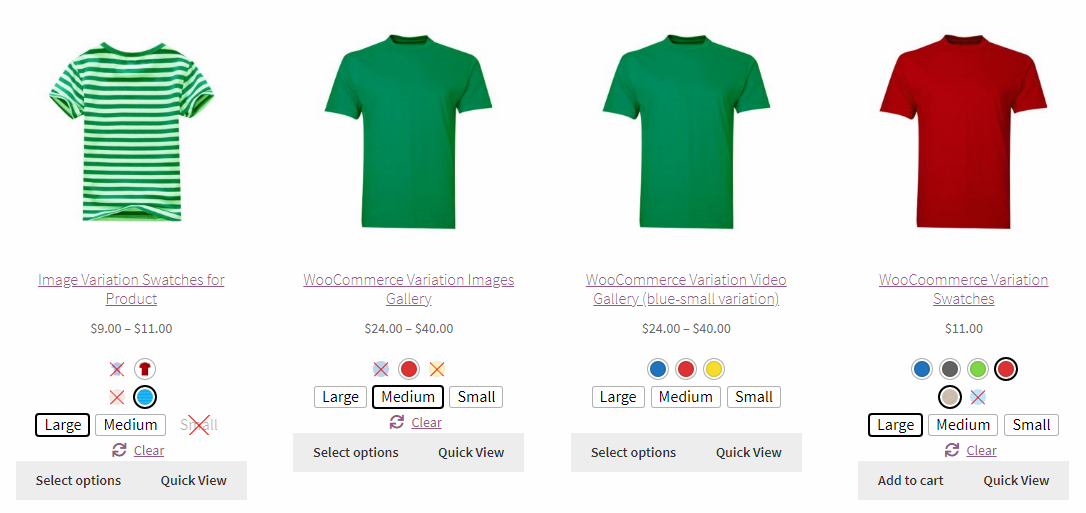 There are Many plugins used in Woocommerce websites. With the help of these plugins, you can easily handle your online business. Woocommerce variation swatches pro is one of them. It comes with too many unique features. By using this plugin, you can display woocommerce variations in colours, images, and label. Today we will be reviewing this awesome plugin developed by RadiusTheme (a reputed web development company). The free version of this plugin has many active installations and downloads on wordpress.org with too many positive reviews.
Why Woocommerce variation swatches plugin pro?
If you want to display variations of products with their colours, pricing, sizes, photos to your customers, then this plugin is for you. There have many variation swatches plugin in online, but this variation swatches plugin has some unique and specific features that make it one of the best woocommerce plugins. With the help of this plugin, you can boost your sales in a short time by attracting your customers because more variable products can lead the higher sales and make your online business successful.
Specific Features
With woocommerce variation swatches pro you can enable variations in button/label/colour/image/text to help your customer to decide which one is best for them.
You can enable swatches for your archive pages that help to increase your sales and impress your customers.
It has tooltip for image variation in shop/archive page. You can select your favourite pictures that you want to show in the shop or archive pages.
It has image tooltip for product detail page
This plugins also offers text tooltip for the product detail page
By using this plugin, you can customize the style setting
It is compatible with all woocommerce plugins and themes.
It is mobile optimized and fully responsive fit with all other small devices.
You have options to customize border sizes, swatches colours, and background to make your website much attractive.
You can override the global setting from a single product.
By using this plugin, you can easily hide/Cross sign/blur your product which is out of stock.
Radiustheme Offers extensive support. They have a dedicated support team to solve all the problems because they care about their clients.
In the product quick view, Image, colour and label attributes are visible.
By using this plugin, you can customize the swatches icons based on size.
This plugin operates the system more smoothly.
It gives a friendly approach to users.
Woocommerce variation swatches pro helps to introduce styles, sizes, hues and many things.
It is very easy to utilize.
It also helps to design your woocommerce website more professionally.
It helps the customer to check product variety
This plugin is up to date with all the latest update
This plugin is very budget-friendly.
Conclusion
This unique plugin that comes with too many functionalities will give you the best experience in your woocommerce business to attract your customers and increase your sales. And without any coding knowledge, you can do all the things that we have mentioned in this review. So what are you waiting for?