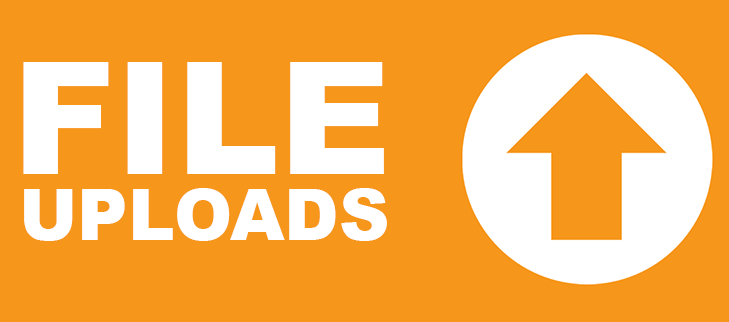 WordPress doesn't have upload files function, therefore it is hard for you and your customer to attach and send forms. Today we will provide you the list of the free WordPress Upload plugin so that you can install this functionality to your site!
Why do you need the support of WordPress Upload Plugins?
WordPress upload plugins can be used to provide additional functionality when it comes to uploading files, such as images, videos, and documents, to a WordPress website. These plugins can help to improve the user experience by providing features such as multiple file uploads, drag-and-drop functionality, and file type validation. Additionally, some upload plugins can also provide security features such as file size limitations and file type restrictions to prevent the upload of potentially harmful files.
Overall, the support of WordPress upload plugins can help to make the process of uploading files to a website more efficient and user-friendly, while also helping to keep the site secure.
List of best WordPress Upload Plugins
WordPress File Upload is the most popular WordPress file upload plugin for users because it allows you to attach and submit files. In addition, you enable to capture video from your webcam and post it if you need.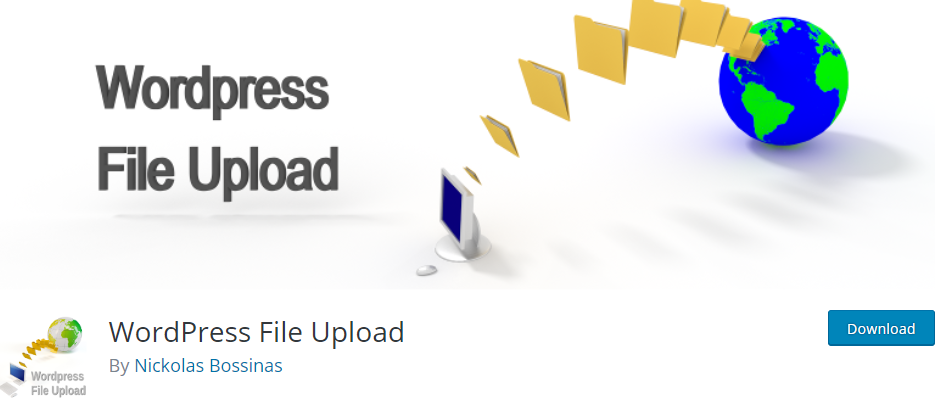 Features:
Available old browsers and mobile phones
Add posts, pages or sidebars
Capture and upload screenshots
Supports additional form fields
Produces notification emails
and more.
Highlights:
Easy user interface
A lot of options
Good and fast support.
Instant Images brings you with helpful features that make it easy for users to transmit all the images and pictures. Therefore, this WordPress Upload plugin is an ideal option for those who are busy with their work.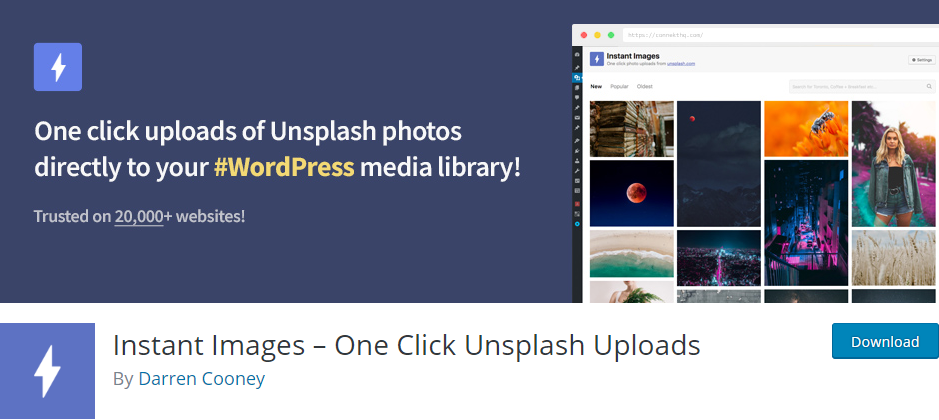 Features:
Allow Image Search
Prototype using real-world imagery
Integrates with Gutenberg
Edit image filename, alt text
and more.
Highlights:
Great quality
Time-saving
Royalty plugin.
Multiline files upload allows you to connect files to upload to Contact Form 7 in WordPress website without limitation. By using it, the client can even delete the folders although it had been sent already.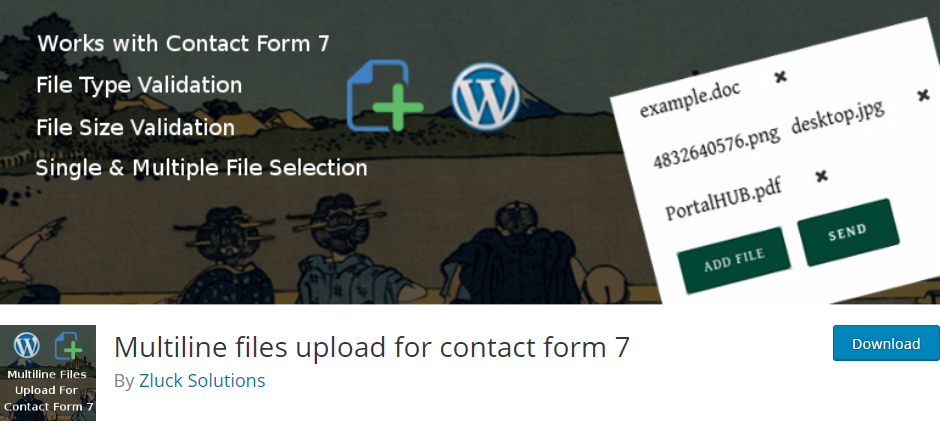 Features:
Receive multiple files via email
Accept (Documents, Audio, Video
Allow different File Types
See the list of selected files
Delete any individual file
and more.
Highlights:
Simple plugin
Useful features
Easy to manage.
Drag and Drop is the basic multiple WordPress Upload plugin for Contact Form 7, so it will enable you to Upload various records utilizing "Drag and Drop" or "Peruse Multiple" in transferring region of your structure.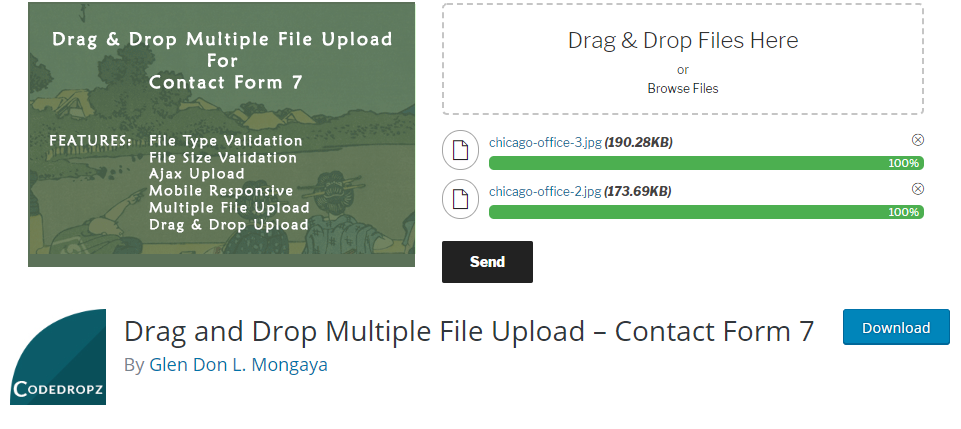 Features:
Ability File Type and size Validation
Limit number of files Upload.
Attach to email or links.
Accept mobile devices
and more.
Highlights:
Very functional
Easily and effectively use.
With Auto Upload Images, you can look up the images URLs in post or pages and then upload those URLs to the media library. Moreover, if you want to post it again, you only replace the new URLs instead of old URLs.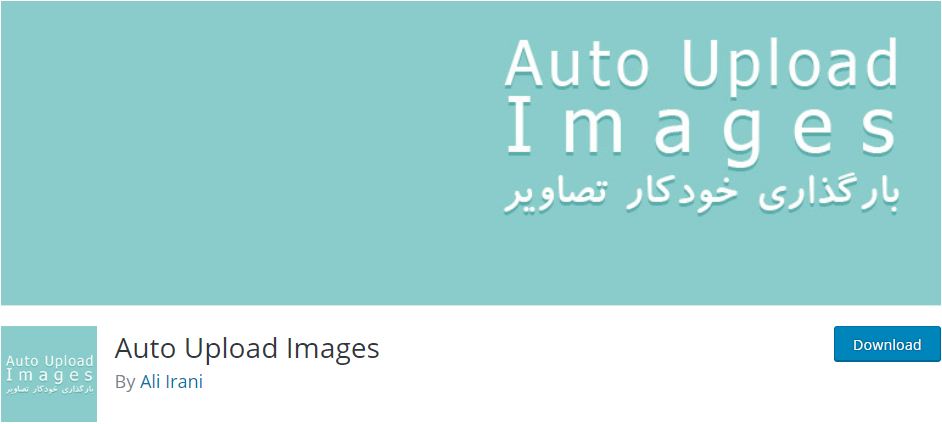 Features:
Automatically find and save images
Update new posts and pictures
Add images saved by the plugin
Select custom post types
Choose max width and height
and more.
Highlights:
Super amazing
Work quickly
Excellent plugin.
Checkout Files Upload for WooCommerce is considered a convenient WordPress Upload plugin for almost website. Sometimes, you and your customers have to attach and submit files or documents, this plugin will help you.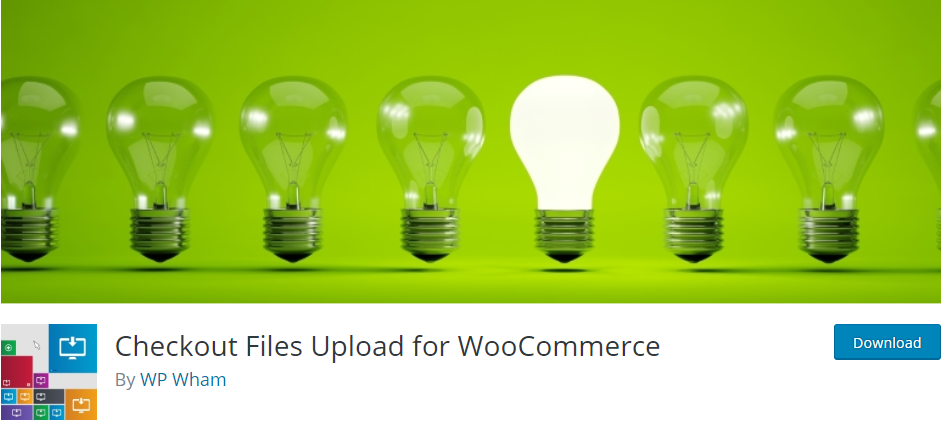 Features:
Set the field's position
Add a custom label to the field
Accepted file types.
Add uploaded files to emails
Set max file size option.
and more.
Highlights:
Perfect support
Simple and useful plugin.
This WordPress Upload plugin suggests you a lot of useful features that can be set to support to upload files to your site. You need to download and use to get the convenience to your clients if they require this function.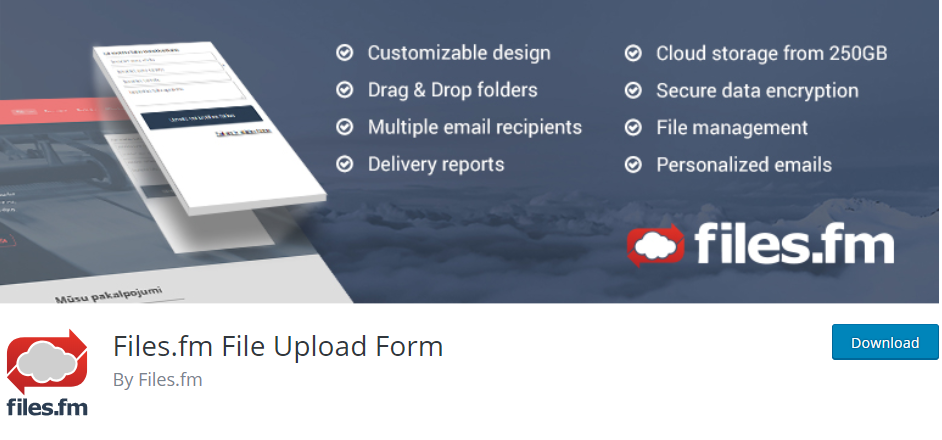 Features:
Customizable design
Progress bar for a file upload
Selection for files and folders
File transfer with no count limit
Extendable storage
and more.
Highlights:
Fast upload
Very useful and secure
Wonderful tool.
The bottom line
To sum up, we hope you can find this collection of WordPress Upload Plugins helpful and share it with your friends. Take more free WordPress theme!
If you have any questions, please leave a comment below or contact us!