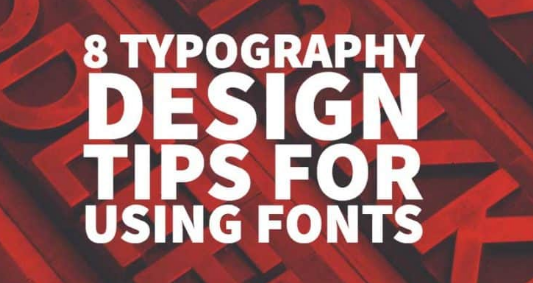 Typography appears in books we read, on websites we visit, even in everyday life, street signs, leaflets, posters, banners, product packaging, and more. We want to show you some easy WordPress Typography plugin you may need when you need to design covers for documents, for work, study or personal projects.
What are the good points of using the WordPress Typography Plugin?
Typography plays an important role in design. Beautiful fonts create a better user experience, increase engagement, and boost the time users spend on your site.
Many premium WordPress themes already come with access to Google fonts and allow you to tweak typography to suit your needs.
Advanced users can learn how to add external fonts in WordPress. They can use Google Fonts in their WordPress themes
However, most users are beginners and don't know how to edit theme files. Luckily, there are plenty of WordPress plugins that help you improve typography on your site without writing any code.
Top WordPress Typography Plugin
Google Fonts Typography is especially simple to use that enables the alternative for text style customization. You are able to add some flair to your content with its new Gutenberg block including font size, variant, and line-height settings or text-align left, right or center.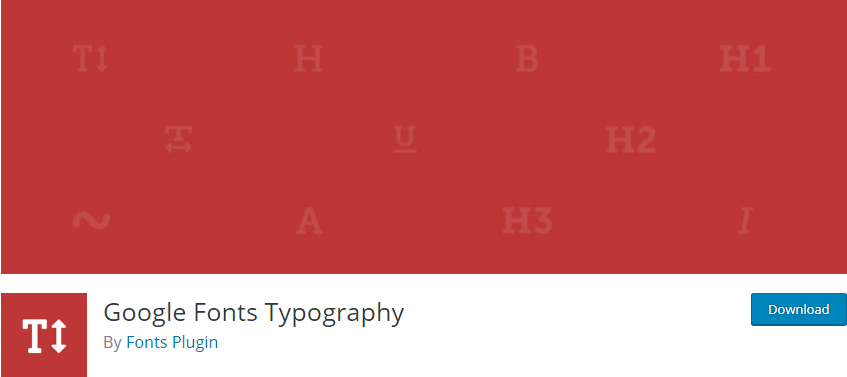 Features:
Choose and preview fonts in real time
Selective font loading
Host Google Fonts Locally
SSL and HTTPS compatible
Over 870+ Google Fonts
and more.
Highlights:
Quite good
Excellent plugin
Easy to use.
Use Any Font is considered one of the best typography WordPress themes. It permits you the alternative to use custom textual styles on your site which can help you widely and mark and legitimate customization of your site. Besides, the widget works suitably with a wide range of subjects and web designers so there will be no kind of compatibility issue.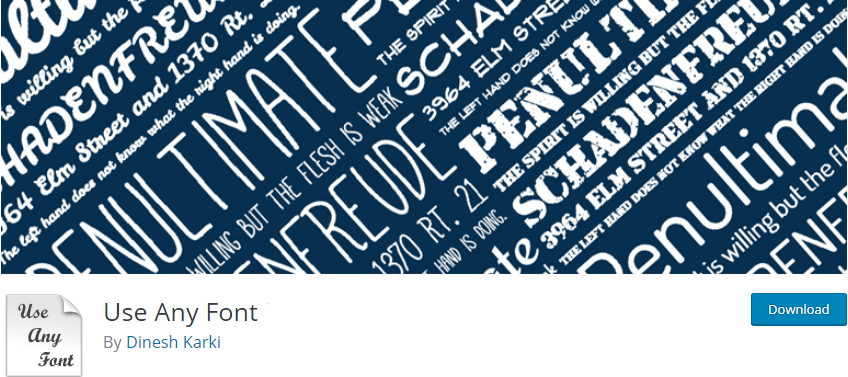 Features:
Support all major browsers
Accepts custom font file up to 15 MB
Use uploaded font directly from any visual builder
Supports font format including TTF, OTF, WOFF
and more.
Highlights:
Fast support
Save time
Perfect tool.
Advanced Custom Fields Typography Field provides a wide ton of professional features that help you design and improve your font styles as its name. In addition, it uses cookies to store the client favorite, in this way, if the client returns, they don't need to change the text size any longer.

Features:
Option to show/hide each subfield
Make each subfield required individually
Display the value of a specific property
Change font weight, text-transform
Automatically enqueue on front-end of posts/pages
and more.
Highlights:
Easy Google Fonts is another WordPress Typography plugin for you to add custom Google text styles to any of the WordPress topics. Completely, this plugin is finally appropriate for any individual who anticipates embeddings different text style styles to their WordPress subject with no coding.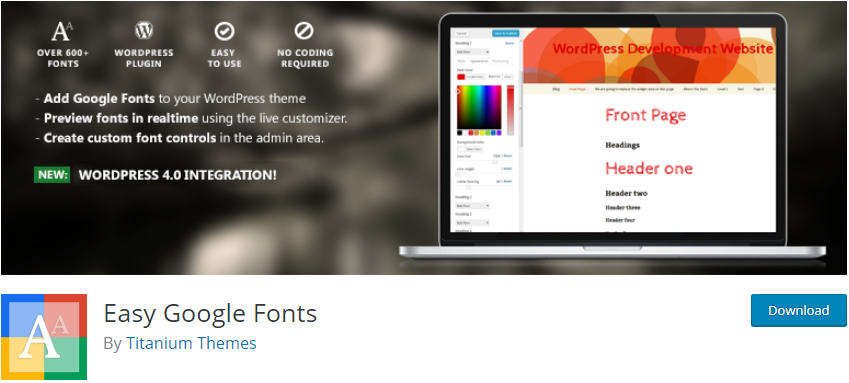 Features:
Choose from over 600+ Google fonts
Create your own font controls and rules
Automatically enqueues all stylesheets
Live Customizer Preview
Translation Ready
and more.
Highlights:
Nice plugin
So helpful
Easy to use.
TinyMCE Advanced is a free tool that gives you a chance to customize your content the manner in which you like. It broadens the default WordPress editorial manager with all the more organizing button and you can pick which button you need to include or dismiss from the visual editorial manager.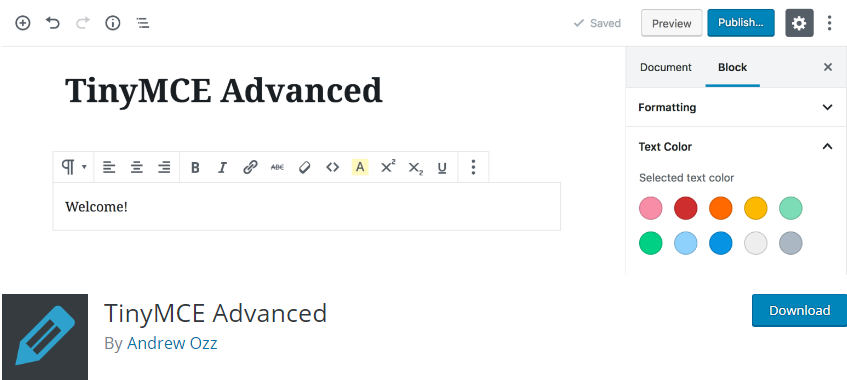 Features:
Provide classic paragraph block
Support for creating and editing tables
Search and replace available
Ability to set the font family and font sizes
and more.
Highlights:
Excellent Plugin
Lots of options.
Tooltipy is the best typography WordPress themes which empower you to show out the applicable keywords in the article of your post or page. It contains Friendly settings page and furthermore incorporates liveliness to make thing progressively amazing too.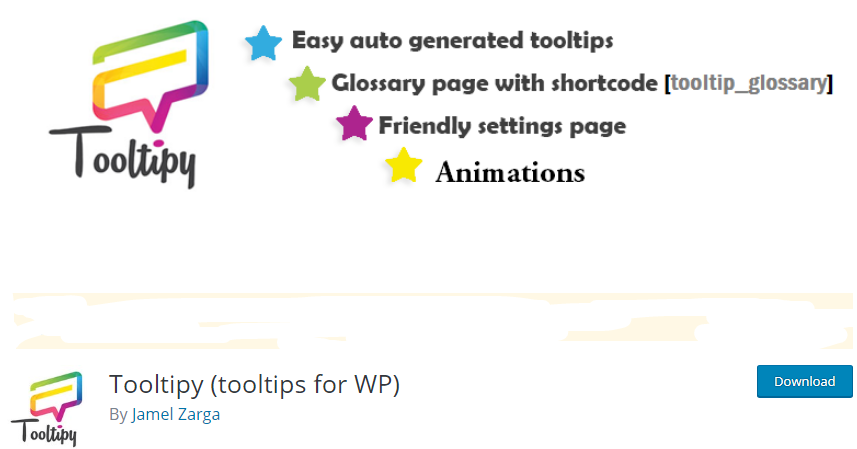 Features:
Add CSS classes to inline keywords
Glossary page new settings
Choose to Match all occurrences
Activate or deactivate a specific post
Add or remove the background color
and more.
Highlights:
Easy to customize
Great plugin
Helpful customer service.
Just Writing fundamentally changes the writing experience in WordPress for the better because it gives furthermore choices to this mode, for example, spell check, altering the passage style. This WordPress Typography plugin additionally enables you to pick which buttons and choices you need to keep in the full-screen writing mode.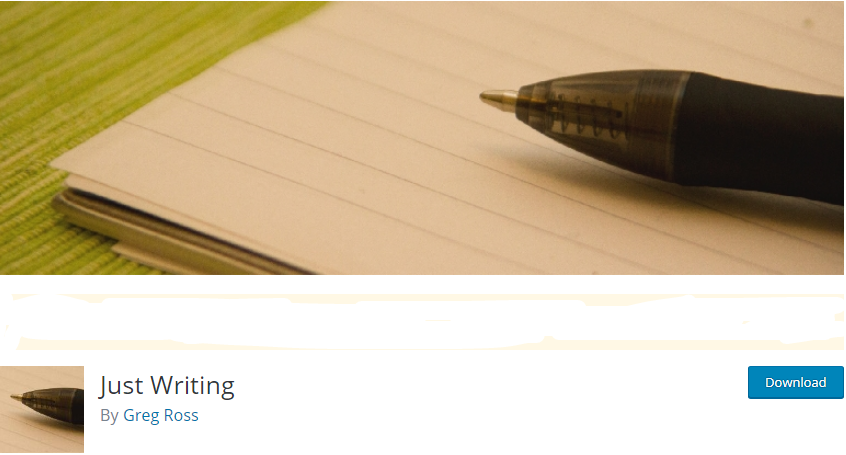 Features:
Insert tag and custom character
Align full, left, right
Option to center the toolbar on the screen
Move the exit link
Re-order the button list
and more.
Highlights:
Super cool plugin
Nice support.
WP-Typography accompanies a ton of typographic upgrade for your WordPress site with the goal that your substance looks incredible. Moreover, it can even cleverly deal with numerous components on your site like statements, dashes, copyrights, and different images.

Features:
Over 70 languages supported
Space widow protection control
CSS hooks for styling
Intelligent character replacement
and more.
Highlights:
Effective to use
Several features
Impressive plugin.
Conclusion
To sum up, we wish you can choose the best WordPress Typography plugin to improve your design. If you find this article useful, please share it with your friends and remember to get more nice free WordPress themes!
Thank you for reading! Don't hesitate to leave a comment below or contact us, we will respond as quickly as we can!