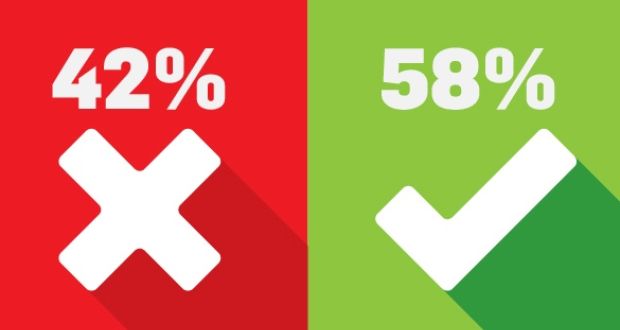 Are you looking to collect feedback from your website visitors? Then you should consider adding a poll plugin to your WordPress site. Polls are a great way to quickly gauge how people feel about your content and services. To help you get started, we've rounded up 10 of the best and fastest WordPress poll plugins that can be installed in no time.
Why is the WordPress Poll Plugin important for your site?
The plugin allows you to create awesome polls on your WordPress site. It has many powerful features to create very beautiful and easy-to-use polls on your website. You can create/edit polls change the color and background color. If you are looking for simple, easy but very professional polls for your website, so, you find them! This plugin is what you are looking for.
This plugin is a robust yet complete WordPress plugin to help everyone create and manage polls effectively.
The plugin is built to show polls in posts, pages, and widgets of WordPress. Along with various setting options in each poll. The plugin has a user-friendly interface design that assists you during the setting process.
Top WordPress Poll Plugin
WordPress Survey & Poll is very excellent and helpful which can show survey results in a perfect lively graphical interface. You can demonstrate the survey anyplace in the site by inserting the overview to any page or post with given shortcodes.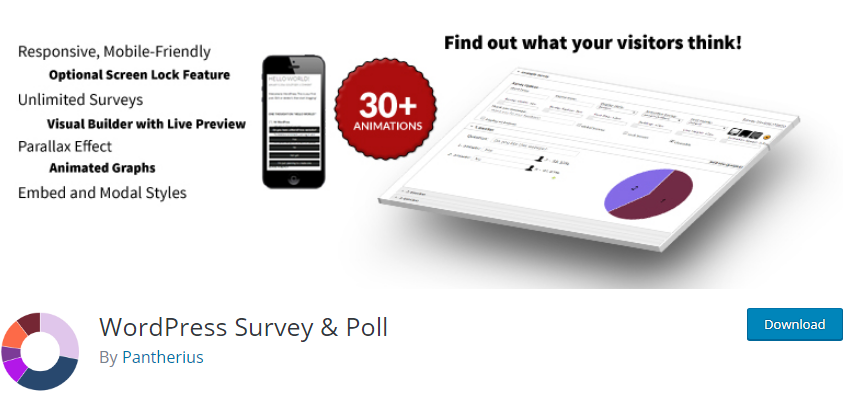 Features:
Compatible with all major browsers
Specify the start times and expiry times
Unlimited surveys, reset counters
Custom animations
More than 650 Google fonts
and more.
Highlights:
Work perfectly
Beautiful plugin
Good support.
Responsive Poll is another straightforward and lovely WordPress Poll plugin that offers you 7 extremely impressive lively diagram types for showing electing results. It also allows you to make both content surveys, picture, and video surveys.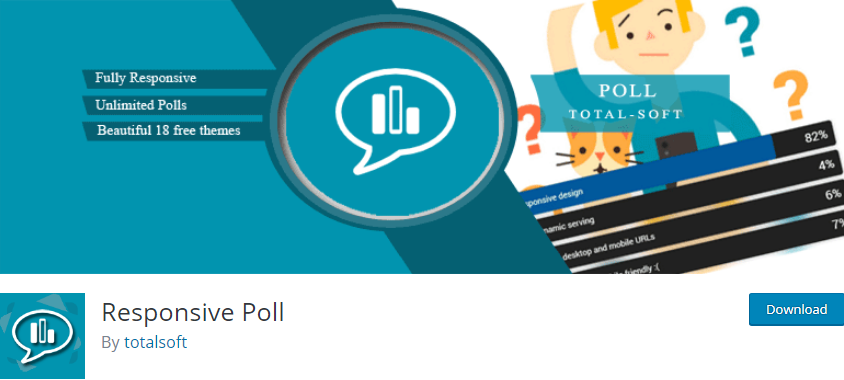 Features:
Unlimited number of polls
Define color from predefined colors
Ability to add images, videos
Clone button to duplicate a poll
Create questions in any language
and more.
Highlights:
Easy to use
Quick support
Fully customizable.
YOP Poll provides you various wonderful choices and highlights which make it an excellent quality widget. You enable to make an excellent study on your WordPress blog, you can run various surveys all the while, and it gives you full management the plugin when you enact it.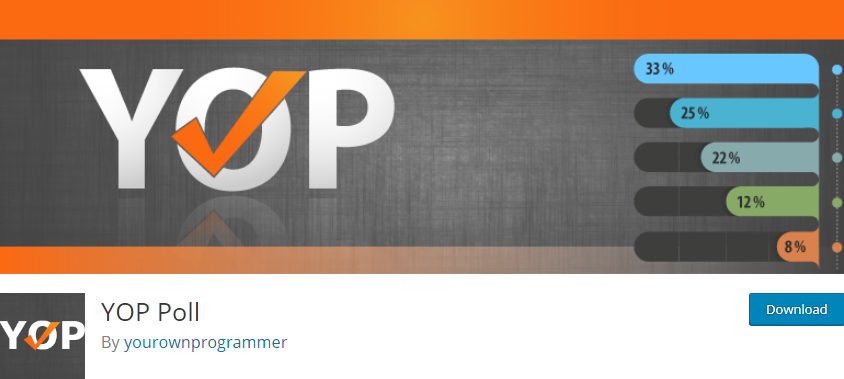 Features:
Create, edit, clone and delete a poll
Simultaneously run multiple polls
Allow a random display of your active polls
Add custom fields
Displays answers and results tabulated
and more.
Highlights:
Amazing support
Fast and very effective.
OpinionStage is a WordPress Survey plugin used in many sites of large companies. It even has a dashboard that gives you a chance to break down change rates and different details.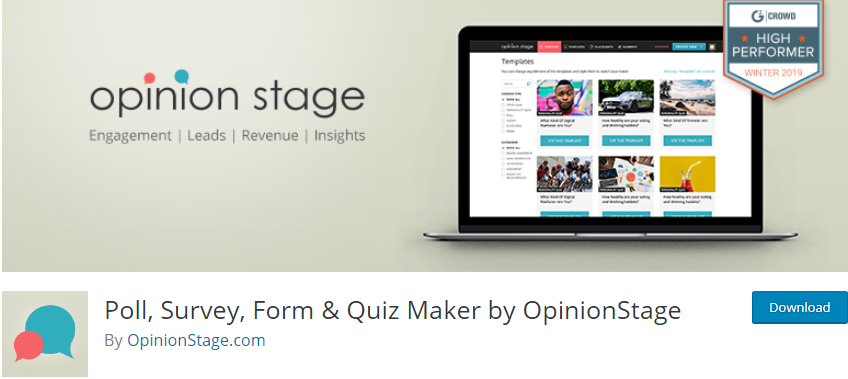 Features:
Create polls with 4 different layouts
Add images and videos into the polls
Block repeat voting in the poll
Display a customized message
Integrate ads inside the polls
and more.
Highlights:
Simple to Use
Effective tool
Convenient and attractive.
Democracy Poll is easy to understand and has all the necessary options in place. In addition, you are able to close polls for still unregistered users after the date specified beforehand with this WordPress Poll plugin.

Features:
Works with cache plugins
Add users' own answers
Multi-voting support
Show a random poll
Remember users by the IP, cookies
and more.
Highlights:
Cool plugin
Great functionality
Easy to understand.
CBX Poll provides a range of professional features that help you add surveys and polls in your site. With unlimited questions, each question has a different color option and a text-based title called Text Answer.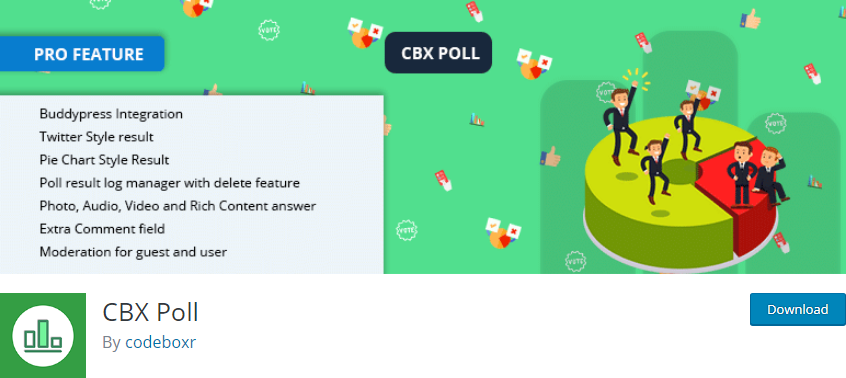 Features:
Unlimited questions ability
Grid or list based answer display
Global, individual poll setting
IP and Cookie checking system
Display poll listing using ajax pagination
and more.
Highlights:
Easy to install
Nice plugin.
WP Poll Survey & Voting System gives Awesome Advanced UI with multi variants of colors but currently. Besides, it supports email identification to avoid user vote duplicity, instead of cookie approach that can be easily hacked, or IP which can be too restrictive.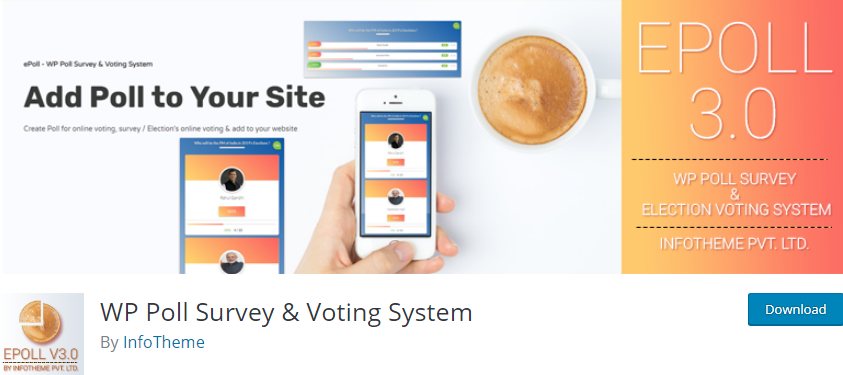 Features:
Place user vote to your blog posts
Put button to add shortcode
Add images into options of question
Change the poll's background
and more.
Highlights:
Nice design
Several unique features.
With Polls CP you can distribute a survey into a page or post and alternatively show insights of the final results. The Polls can have dependant inquiries, this implies a few inquiries are shown depending on the determination made on different inquiries.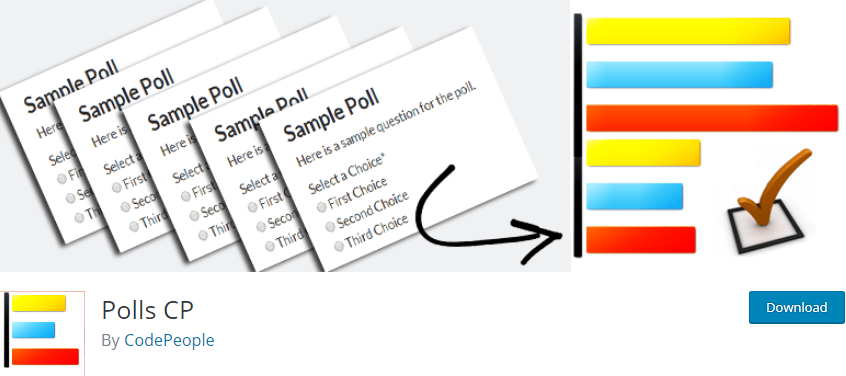 Interactive questions ability
All languages supported
Email delivery and notifications
Set validation form rules
Built-it captcha anti-spam protection
and more.
Poll Maker is a corresponding WordPress Survey plugin which makes it easy for you to modify the sorts, settings content color, symbols' shading, primary shading and select subject for every individual survey.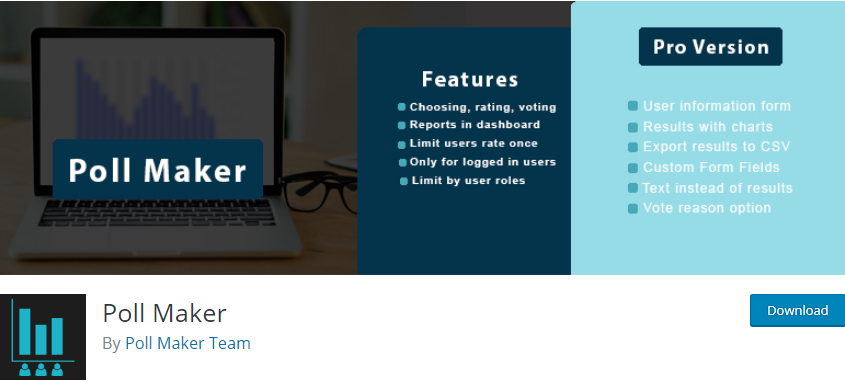 Features:
Include choosing, rating, voting poll types
Different icons and categorize polls
Category-multiple view available
Notification by e-mail
Allow Social share buttons
and more.
Highlights:
Intuitive plugin interfaces
Simple to customize.
Conclusion
We hope you can choose the best WordPress Poll plugin for your site. If you find this article interesting, don't forget to share it with your friends. Take more beautiful
free WordPress themes
!
Thank you for reading! You can leave a comment below or
contact
us whenever you have any questions.