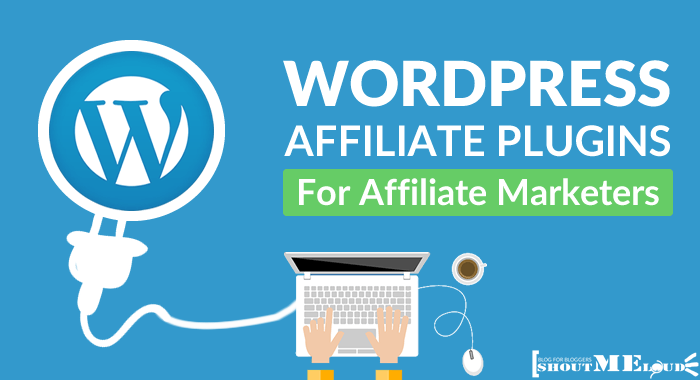 You are managing a WordPress site and you find it difficult to build and manage a link to alternative an URL. Today, we will provide you with the collection of WordPress Links plugin that you need. Take it a look!
Why should you utilize the WordPress Links plugin?
You should utilize a WordPress links plugin if you want to manage, organize, and display your links effectively on your website. Some of the benefits of using a links plugin include:
Link Management: Enhances link management by providing an organized, categorizable, and searchable system for managing links.
Customization: Offers a wide range of customization options such as link positioning, color, font, and background image.
Link Analytics: Provides link analytics for tracking clicks, engagement, and other key metrics.
Top WordPress Links plugins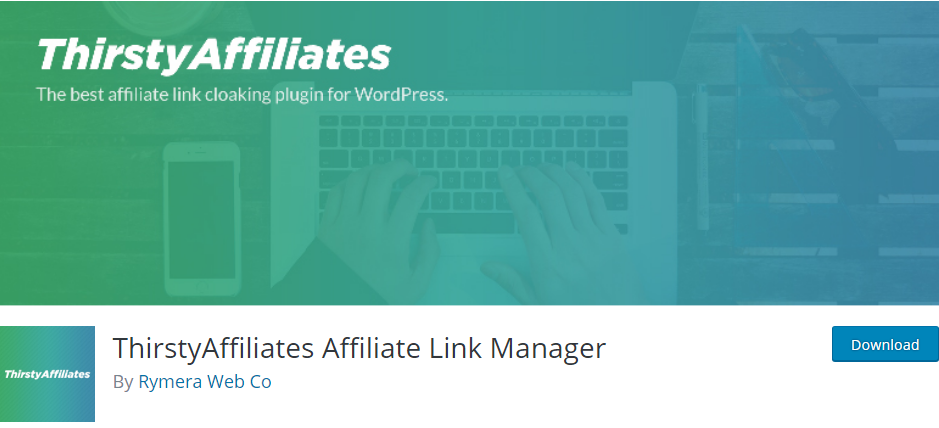 ThirstyAffiliates WordPress Links plugins are not only able to shorten and hide marketing links by using your own domain name, but also allow you to continue to protect your links with 301 redirects to ensure visitors to redirect to the website you want them to see and only that page.
Provided features:
Inbuilt affiliate link shorter/link cloaker
Click stats tracking & reports
Advanced link picker tool
show category slugs in link URLs
Add graphics, banners and other images
and more.
Highlights:
Great plugin
Simple configuration settings
An essential tool.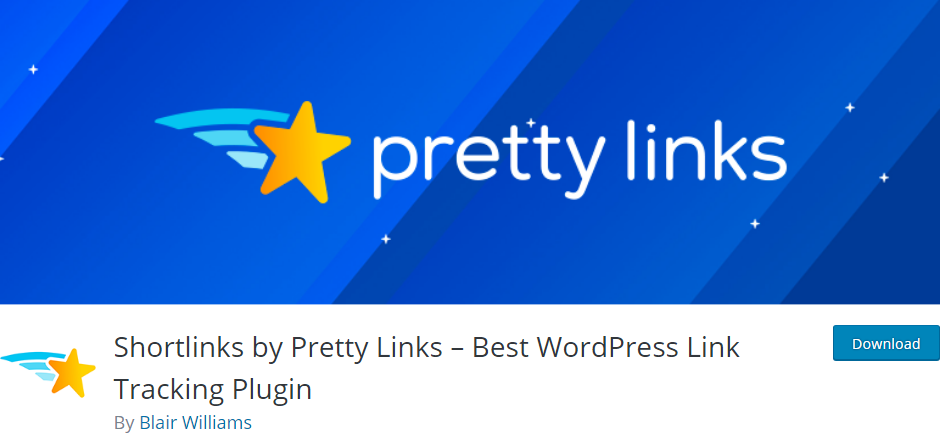 Shortlinks is a popular WordPress Links plugin with most of the website. It allows you to attach options and redirection to make the links automatically. In addition, you enable replace your keyword in content with the links.
Provided features:
Ability to create clean, simple URLs on your website
Generates random 3-4 character slugs
Provides a reporting interface
View click details
Exclude IP Addresses from Stats
and more.
Highlights:
Easy intuitive and fast to use
Good and smoothy
Nice plugin.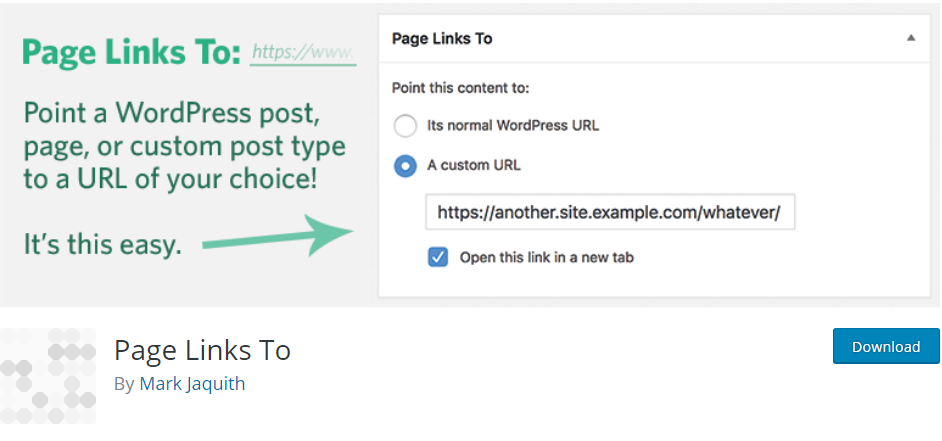 Page Links To makes it easy for you to change the other URL links when you do not want to use the link WordPress URL. Plus, if you are in business, you can use this WordPress Links plugin to attach the link to products that can connect to another site but it is displayed like they are products in your site.
Provided features:
Set up navigational links to non-WordPress sections
Publish content on other blogs
Link to products on other retailer's sites
Create a "pretty URL"
and more.
Highlights:
Easy to enable alternative URLs
Straightforward and well coded.
Real good working.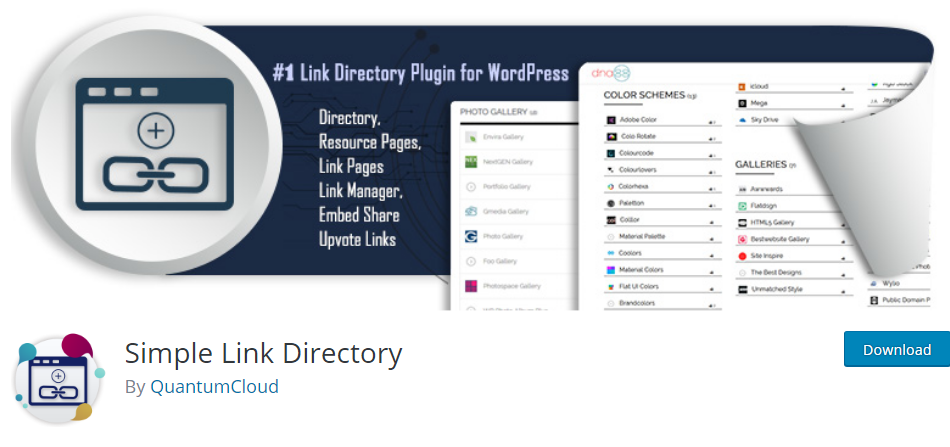 Simple Link Directory is a suitable WordPress Links plugin with the small and medium website. It will allow both you and your visitors to embed your Link List that may increase the interaction in your website.
Provided features:
Unlimited Directories and Lists
Show Single List or All Lists
Import Lists from CSV file
Outbound click tracking
Upvote or Like Links
and more.
Highlights:
Easy to use
Excellent plugin
Lightning Fast Support.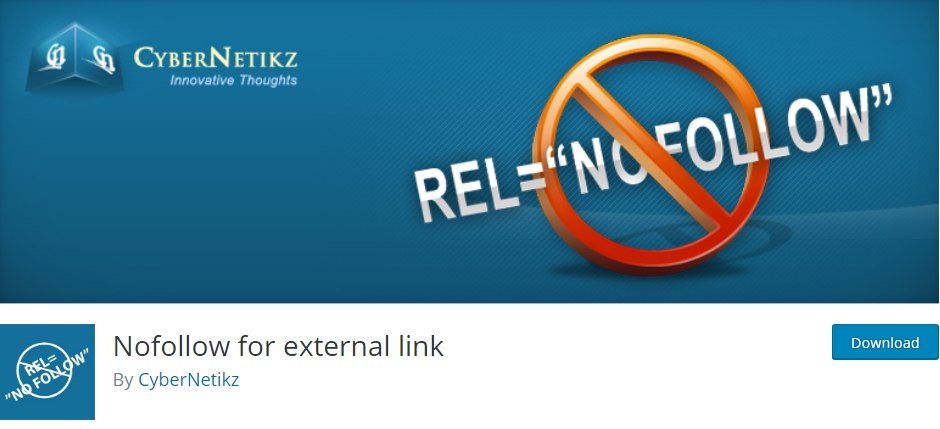 This WordPress Links plugin is known as a wonderful tool in order to design a permanent link. You can use it to get the connection to another page you want to provide more content.
Provided features:
Support custom post type content
Exclude domains,
Add Rel Nofollow
Ability WordPress multisite.
and more.
Highlights:
Works well
Wonderful plugin
Best features.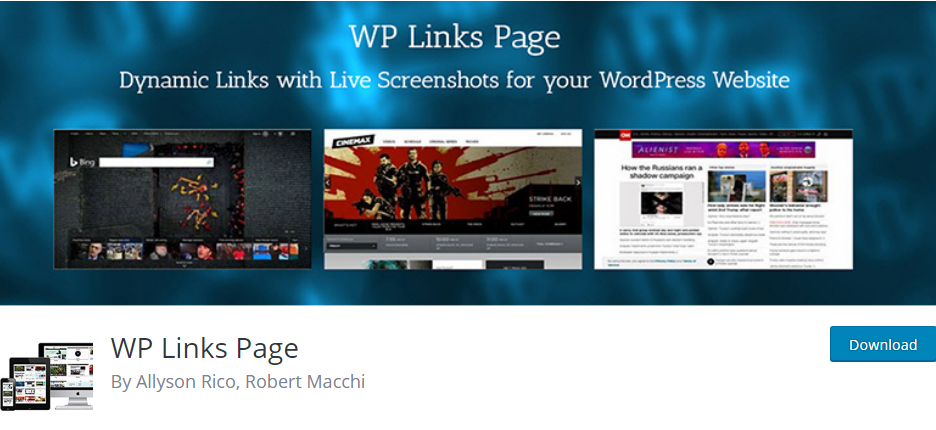 With WP Links Page, it allows you to design links with images and pictures in every link. Besides, this WordPress Links plugin also offer many features that help you create and display in different views.
Provided features:
Create a dynamic link gallery
display link with title and description
Set the number of columns
Customize link titles
Showcase links anywhere
and more.
Highlights:
Great display options
Great support
Outstanding products.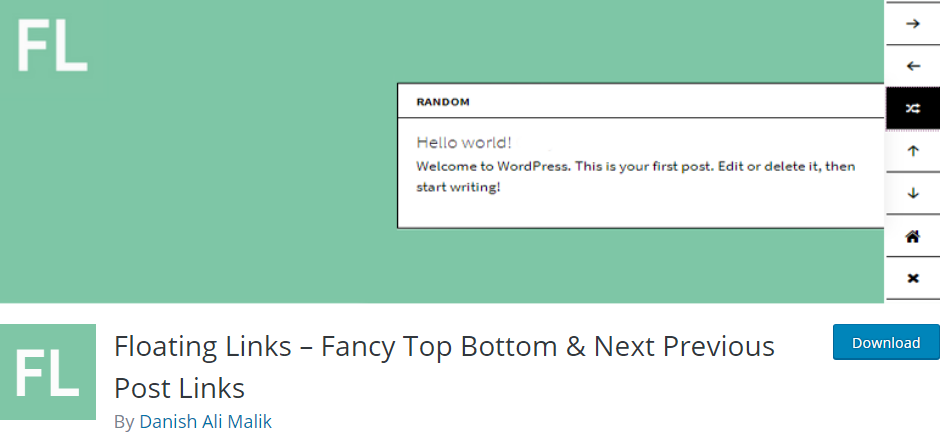 In Floating Links, it will show the float link and take to bottom link. What's more, it will connect with the next posts, previous posts on the post detail page.
Provided features:
Enable to navigate in the same category
Change Position
Show hide on pages and posts
Change colors in the customizer
Dashicons and Font awesome icons.
and more.
Highlights:
Nice design
Sufficient customization options
Excellent tool.
Conclusion
In conclusion, we show this top WordPress Links plugin to help you find out the best option for your site. Please share with your friends and see more Free WordPress theme.
Thank you for your reading. Don't hesitate to leave a comment below or contact us.