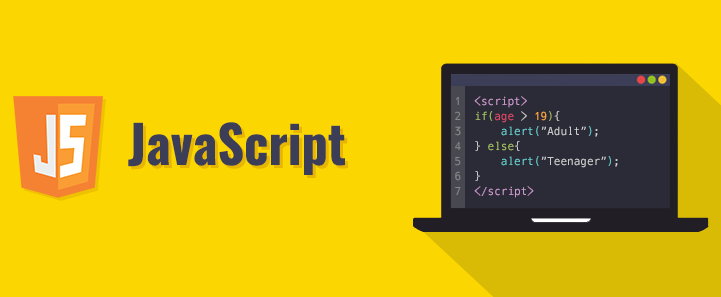 Are you looking for the best WordPress Javascript plugins to enhance your website in 2023? Look no further! We've rounded up the top 6 must-haves for any WordPress site. From customizing the look and feel of your site to optimizing performance, these plugins can help take your WordPress website to the next level.
What can the WordPress Javascript plugin do for your website?
When you use WordPress Javascript Plugin, you will get a wide range of valuable benefits including:
Lets you add CSS, JavaScript, PHP, and HTML to pages, posts, custom post types, tags, categories, URLs, and more
Enables you to add front-end styles without modifying your theme files
Eliminates the need for extraneous custom plugins or hacks to add functionality
Top WordPress Javascript Plugins
CoolClock – a Javascript Analog Clock allows you to insert it as a gadget to your sidebar or into your posts and pages via a shortcode. This WordPress Javascript plugin also provides one extra clean skin for use with a background image.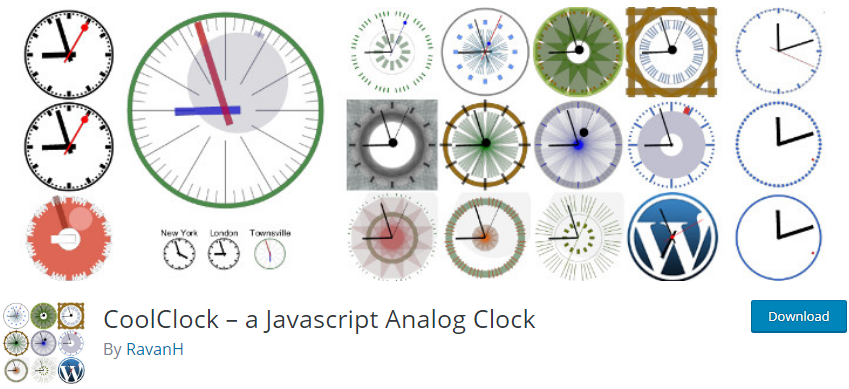 Features:
Compatible with tablets
22 different skins
Custom skin option
Linear or logarithmic time scale
Advanced shortcode parameters
and more.
Highlights:
Brilliant plugin
Works perfectly
Good instructions.
CSS & JavaScript Toolbox is one of the most intuitive plugins you will run across that makes it possible for you to customize your theme exactly the way you want. You just add your code, click on the Save button and then see the Changes.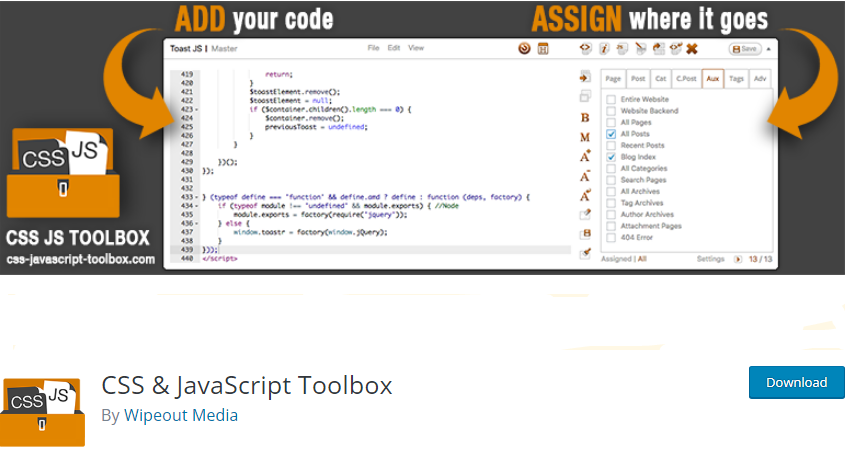 Features:
Inject CSS, PHP, HTML code to pages, posts
Add scripts from the web
Put all your front-end mods
Insert your code, click Save, see the Change
and more.
Highlights:
Amazing tool
Useful functionality
Simple to use.
Custom CSS and Javascript is easy to make quick CSS updates without having to go into the Customizer. Besides, you can add javascript to WordPress, modify your site, re-roll a previous backup and minifies it.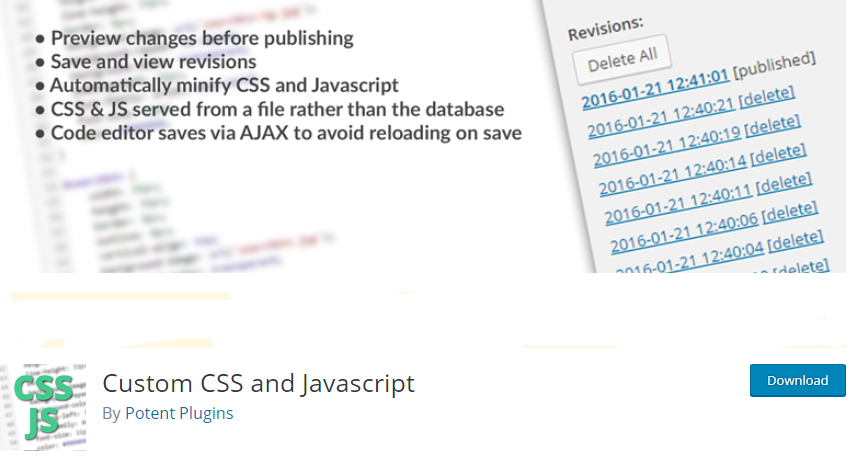 Features:
Code editor with syntax highlighting
Save and preview CSS as a draft
View and restore past revisions of Javascript
Automatically minify custom code
and more.
Highlights:
Easy to make
Great plugin
Work perfectly.
Head and Footer Scripts Inserter is a simple instinctive interface WordPress Javascript plugin. It enables you to effectively and securely include your custom HTML code to your WordPress site.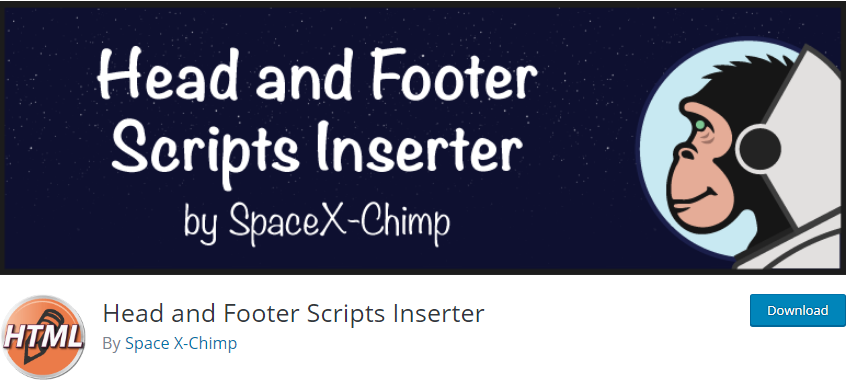 Features:
Secure code with coding standards
Cross browser compatible
Translation ready
Insert custom HTML code into the site
The editor allows for Tab indentation
and more.
Highlights:
Lightweight and simple
Work fantastically.
With NextScripts, you can contact spectators and tell every one of your companions, visitors, and viewers about your new post. This WordPress Javascript works with profiles, business pages, network pages, and so on.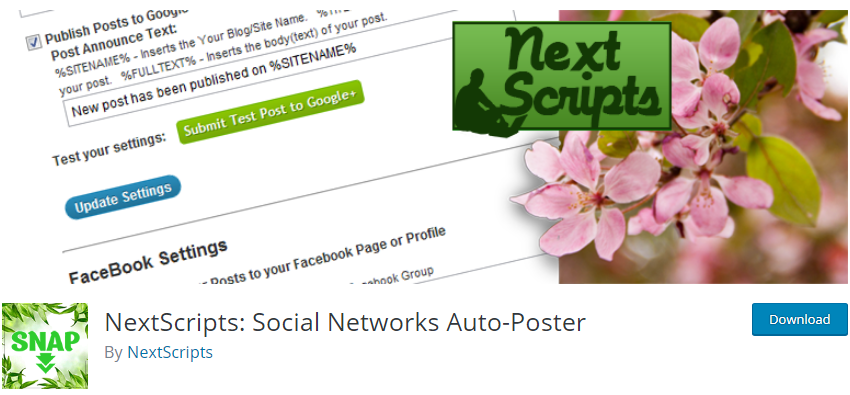 Features:
Auto-submit bookmark to account
Ability to attach blog post to Facebook post
Allow making Image posts
Send blogs as email campaigns to specific subscribers
and more.
Highlights:
Outstanding plugin
Quick response.
LuckyWP Scripts Control enables you to embed and oversee custom code into the site. In addition, you can add Google Analytics code, Google Verification meta tag, Facebook pixel, and other code.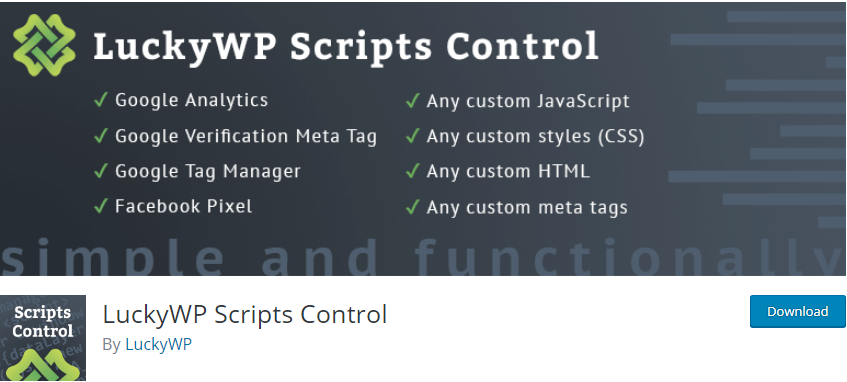 Features:
Insert code before and after
Items sortable support
Add Google Analytics code
Insert custom meta tags
and more.
Highlights:
Optimize Scripts & Styles enables you to keep up uncompressed forms for the advancement subjects while packing them for a creation situation. Also, you are able to keep down the number of files presented and the general size of these documents.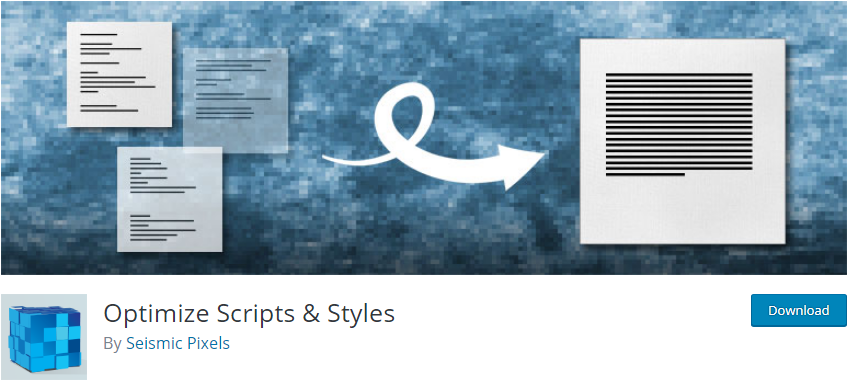 Features:
Combine and minify all JavaScript, CSS
Stores the optimized files in the cache folder
Compatible with caching plugins
Enable for logged in users
Clear scripts and styles
and more.
Highlights:
Conclusion
We hope that you can select the best WordPress Javascript plugin you need. Remember to share this blog with your friends and take more beautiful free WordPress themes!
Thank you for reading! Don't hesitate to leave a comment below or contact us if you have any question, we will respond as quickly as possible!