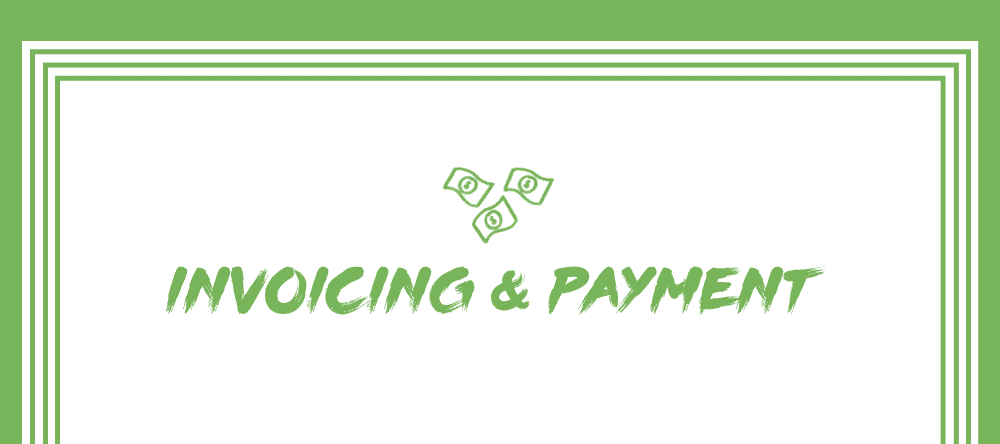 When you have an online business, you have to get the invoices that may be the payment bridge between you and your customers. Today, we want to bring the best free WordPress Invoicing plugin that you can use to design an online bill. Take a look now!
The good point of WordPress Invoicing plugins
WordPress invoice plugins provide a convenient and efficient way to manage invoicing and billing processes for your business. Some of the advantages of using a WordPress invoice plugin include:
Automation: Automates the invoicing and billing process, reducing manual errors and increasing efficiency.
Customization: Offers a wide range of customization options, allowing you to personalize invoices to match your brand.
Integration: Integrates with other tools and platforms, such as payment gateways and accounting software.
Time-saving: Saves time by streamlining the invoicing and billing process and reducing the time required to create and send invoices.
Improved Record-Keeping: Improves record-keeping by providing a centralized and organized system for tracking invoices and payments.
Top WordPress Invoicing plugins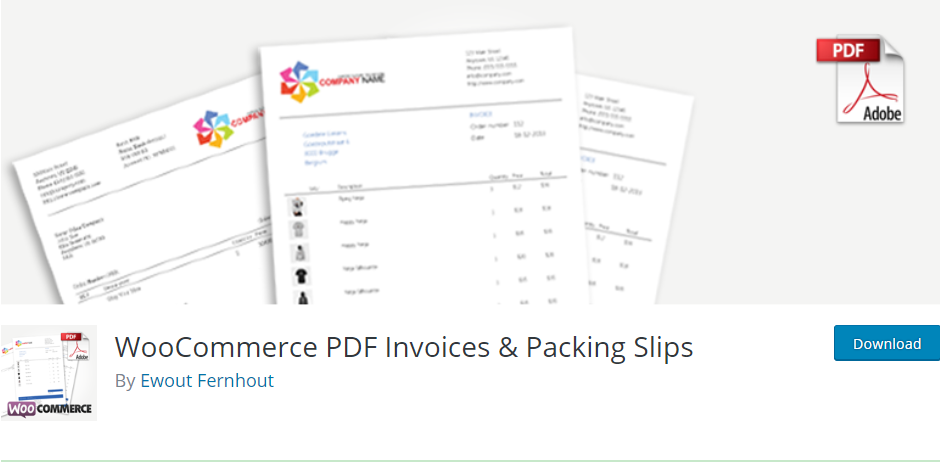 WooCommerce PDF Invoices & Packing Slips automatic insert PDF invoices into the customer's email to confirm the shopping cart. Besides that, you can organize and print invoice in the order admin page.
Provided features:
Automatically attach invoice PDF to emails
Generate PDF invoices in bulk
Download invoices from the My Account page
Sequential invoice numbers
Support language translation
and more.
Highlights:
Fast and helpful
Flexible functions
Simple to get it working.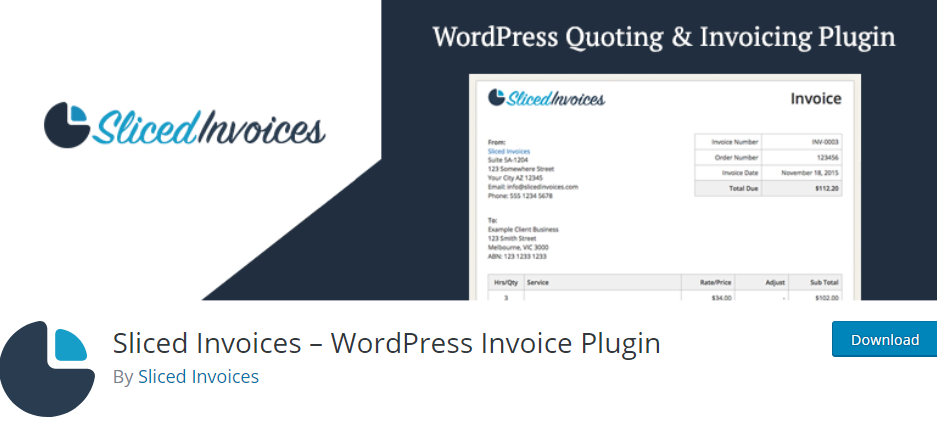 Sliced Invoices – WordPress Invoicing Plugin makes it easy for you to design receipts sending to your clients at the same time. With many options and features, this is a useful way to get payment from users.
Provided features:
Get paid online
Available filters, actions, and template tags
Pre-defined line items
Customizable email subject and content templates
Add logo and business details
and more.
Highlights:
Great and friendly plugin
Well organized
Quick and easy to use.

This WordPress Invoicing plugin helps you quickly build many invoices as many as possible. Also, WooCommerce PDF Invoice Builder support you to operate the note editing and slip packing that may help for your receipts.
Provided features:
Use a drag and drop interface
Available fields
Customize the table with color, style,…
Provide more than 500 icons
Multiple Currency
and more.
Highlights:
Useful plugin
Nice customization
Amazing support.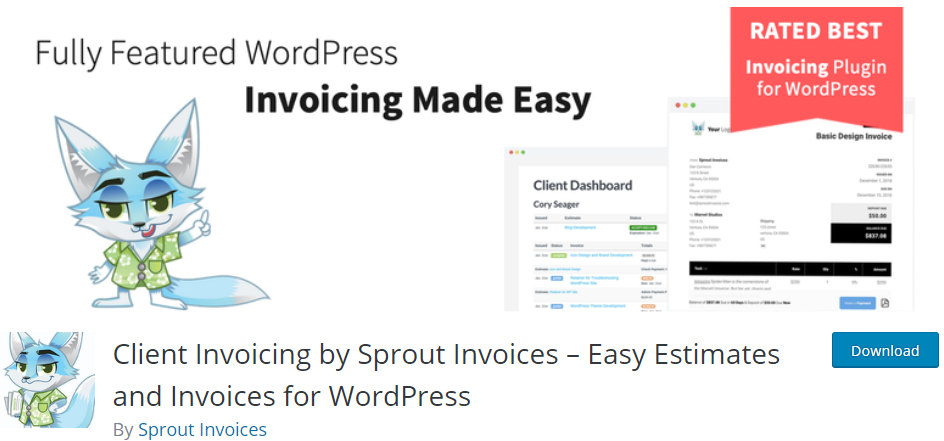 A popular WordPress Invoice plugin, Easy Estimates, and Invoices for WordPress are used in most business that needs to have payment with customers. If you want to build a form with clear figures of currency, this is the best option!
Provided features:
Unlimited invoices, estimates, and clients
Option payment management
Multi-language support
Fully customizable notification
Client records
and more.
Highlights:
Excellent features
Professional invoices plugin
Amazing customer service.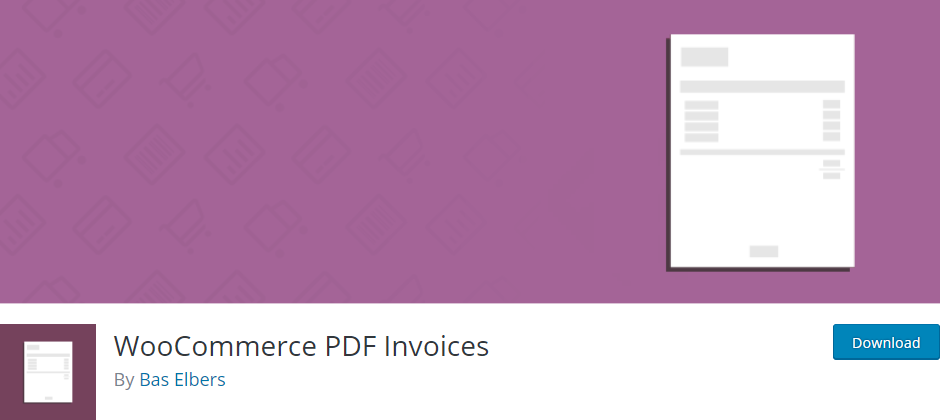 WooCommerce PDF Invoices provide you with many effective functions for creating an invoice form. Therefore, you enable to get nice receipts sent to your client's emails, Dropbox, Google Drive, etc.
Provided features:
PDF invoice attachment
Ability to create or delete PDF invoice
Connect with social networking
Format customization options
Multiple clean templates
and more.
Highlights:
Customizable woocommerce invoice plugin
Fantastic work
Nice design.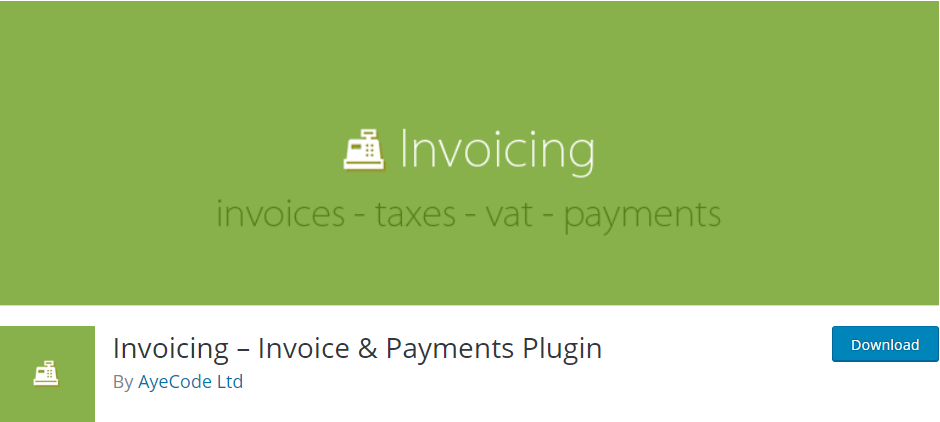 Invoicing – Invoice & Payments Plugin is lightweight and flexible to use. It provides the most professional features that make it possible for you to design the invoices and ask your client to pay online.
Provided features:
Create quotes and estimates
Accept diverse payments gate
Export payments through the reporting system
Manage taxes
and more.
Highlights:
Very prompt and sufficient
Full of features
Impressive support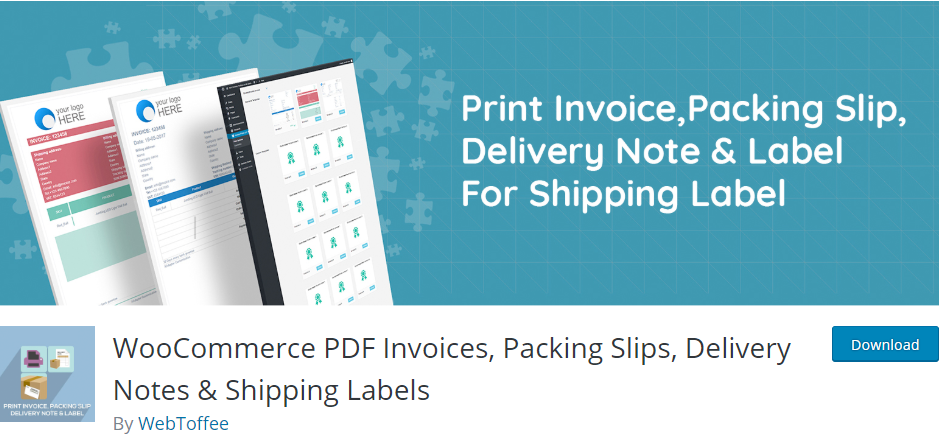 If you are running an eCommerce business or online shop, this WordPress Invoice plugin is the best way for both you and your users. You can have the confirmation with the customer's payment by sending to them the online receipts.
Provided features:
Customize Logo and Store Name on Email
Download PDF admin page
Bulk print all labels
Generate and print the shipping label
Preview before printing
and more.
Highlights:
Nice product
Terrific tech support
Great integration.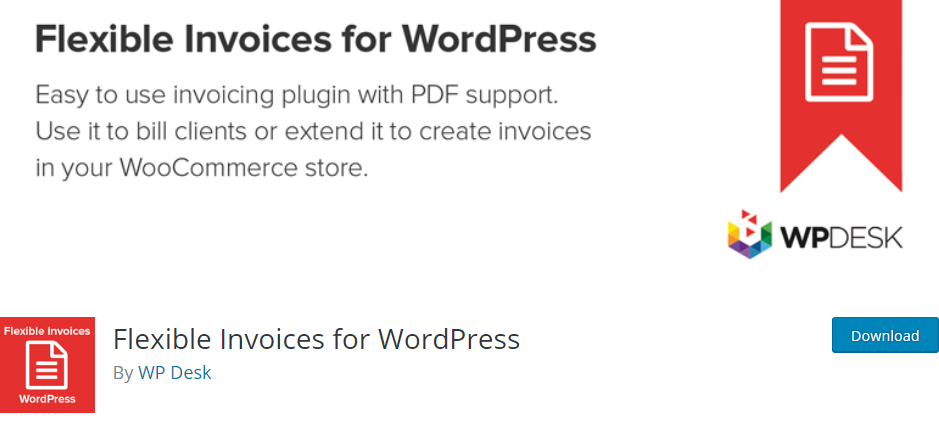 Flexible Invoices for WordPress allows you to build an online receipt and share the information with your clients. You also generate payment gate, manage currency, download and print the invoices whenever you need.
Provided features:
Add, edit and delete invoices
Ready PDF template
Set the initial number
Reports with summary documents
and more.
Highlights:
Simple and easy to use
Great work.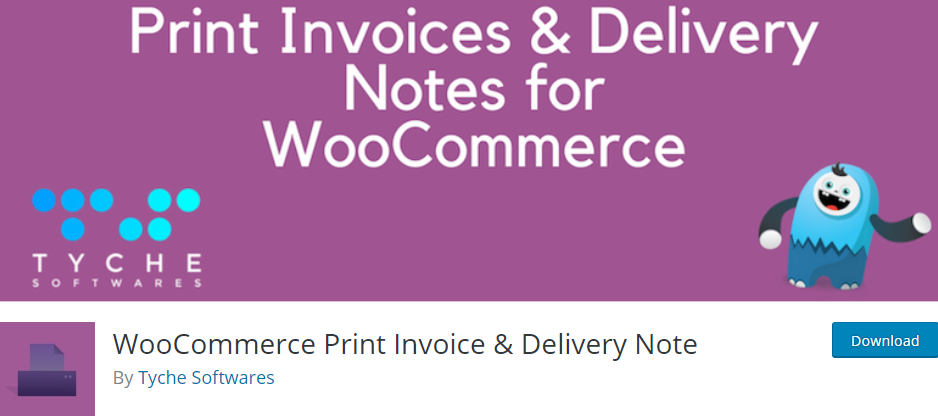 You can print out invoices and delivery notes for the WooCommerce orders. In addition, WooCommerce Print Invoice & Delivery Note supports you to add a new side panel on the order page to allow shop administrators.
Provided features:
Print the invoices via the side panel on the "Order Edit" page
Ability the link in customer emails
Customize delivery note template
Supports sequential order numbers
and more.
Highlights:
Easy to understand
Good looking layout
Nice support.
Conclusion
Summarily, we hope you can find out the best WordPress Invoice plugin for your WooCommerce. Don't forget to share with your friends and get more Free WordPress theme.
Please leave your reply below or contact us when you get trouble. Thank you for your reading.