Grid is a plugin for WordPress that gives you more options on your website to view your content. Therefore, be sure to read this The Grid review if you're looking for innovative ways to show your material. The Grid gives you the ability to build custom grids in various layout formats that display a variety of content. Today, we provide you a collection of the top 10 Powerful WordPress Grid Plugin In 2022, hope you dig it!
How is WordPress Grid Plugin essential for your website?
If you are getting bored with the current design of your website, using WordPress Grid Plugin is a great method to create a custom grid layout for your content. Displaying your website content in grid layouts will help catch the attention of your website visitors at the first sight. Therefore, you can take advantage of these plugins to create grid layouts to display the latest blogs, your high-quality products, and much more.
List of beautiful WordPress Grid Plugins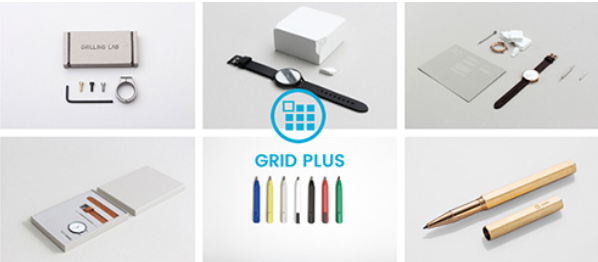 Grid Plus is a great WordPress grid plugin for WordPress that enables you to build limitless layouts in a completely customizable and responsive grid structure and to view all post styles. It is ideally suited for your blog, portfolio, e-commerce or any form of WordPress post to be displayed.
Provided Features:
Responsive Ready
Unlimited color
Media Metabox Ready
Layout builder
Well documented.
Developer friendly. Grid Plus is built to be extensible.
Highlights:
Good support service
Easy to use
Fully customizable.

The JetGridBuilder Plugin is a powerful WordPress tool that streamlines the creation and organization of grid layouts on websites. Its user-friendly drag-and-drop interface enables users to effortlessly build custom grids and arrange content elements to their liking. With an extensive selection of customization options, users have full control over column widths, spacing, and captivating hover effects.
Provided Features:
Create and customize your grid layout using a simple, intuitive drag-and-drop interface
Display custom post types, products, and other content on your grid, and filter and sort it based on various criteria
Choose from a wide range of pre-designed grid templates or create your own custom template to match your website's design
Works seamlessly with popular plugins and themes, such as Elementor, WooCommerce, and ACF
Highlights:
Nice documentation
Effective
Numerous options

The WordPress block editor is based purely on Grids, which means that you will be able to use it along with the countless content blocks generated by developers and designers from all over the world. With Grids, we add a visual framework to the content written with the WordPress Block Editor. A layout builder is a tool that lets you construct visual constructs from a page on your website.
Provided Features:
Create visual structures on the page from a simple layout to more complex compositions.
Grid comes with a number of demo layouts to help you get started.
Grid also has a slider feature
Highlights:
Great plugin
Do exactly as described

The Post Grid is a completely sensitive & mobile-friendly plugin for displaying your page/post without any line of coding in the Grid, List, and Isotope View. You can view posts by any category(s), tag(s), author(s), the keyword(s) as well as order posts by Id, Title, Generated Date, Changed Date, and Menu Order. It is quick and simple to generate and insert a grid from the admin end into the page/post.
Provided features:
Fully responsive and mobile-friendly.
4 Different Layouts
Generate Unlimited grid.
Excerpt limit in word or characters
User defines excerpt ending(… )
Title and button color control
And much more
Highlights:
Nice looking
Good support

Transforms the native WordPress gallery, preserving picture proportions, to a sensitive gallery. It includes SimpleLightbox, but it is also compatible with most lightbox plugins from third parties. All of your native WordPress galleries will be magically converted to, what I like to call, a Sensitive Gallery Grid after activating the plugin.
Provided Features:
Display a range of content on your WordPress website using custom layouts.
Enables you to display social media content in your grid layouts.
Show material from your library of media.
Highlights:
Wonderful platform
Simple and intuitive.
Work well.

By using the Post Grid & Carousel Ultimate plugin, you can increase the appeal of your posts. It is the simplest and most useful plugin that allows you to view in various beautiful grids & carousels your blog posts, pages or any other custom posts. You may use various formats to display your entries, such as Regular Grid, Sortable Grid, and Carousel. Dynamic shortcodes can be generated
Provided Features:
6 beautiful themes for Grid and Carousel/Slider.
Customizable columns for any device.
Easy Shortcode Generator and insert generated Shortcode easily via TinyMCE button.
Image Upscale enable/disable.
Control number of posts to be displayed.
And much more
Highlights:
Wonderful platform
professional customer service.

You can both create a column-based layout with easily adjustable column-width and positions with this Layout Grid block and align your content across your post to a global layout grid. There are also options for supplying smartphone or tablet breakpoints with complex layouts. Optionally, to add focus, apply background colors and paddings. Choose a number of (1-4) columns, then go ahead and resize and resize.
Provided Features:
Display a range of content on your WordPress website using custom layouts.
Customizable column-width and positions.
Align your content to a global layout grid across your post
Highlights:
Essential Plugin
Useful features
Fast and professional customer service.

For several items, the grids can be used, for example, as a visually exciting way to show a list of features. This plugin enables you to view 'function' grids of icons and/or their explanations easily using shortcodes, widgets and blocks from Gutenberg.
Provided Features:
Responsive design;
Up to 15 icons per grid;
Unlimited grids per page;
Max columns per grid row can be set between 1 and 6;
And much more
Highlights:
Fast and professional customer service.
Easy to display.

You can place your content in columns of different widths using this ultra-lightweight plugin. This is an easy-to-use, responsive wordpress grid plugin to break your content into your posts/pages. What you see is what you get, and it's completely free.
Provided Features:
Divide your content into your posts/pages
Put your content in columns of various widths
Provide various available sizes: half, third, two-thirds, quarter, three-quarters.
Highlights:

Ultimately, Post Grid and Filter help you easily view any WordPress posts on any page, without encoding, in the sensitive grid and list. This provides a simple way to show the grid view of the WordPress post and the filter post grid. Show via shortcode anywhere. A lot more shortcode parameters allow you to expand as you need them.
Provided Features:
Post grid with 2 designs.
Post grid filter with 2 designs.
Display recent posts in a second.
Display posts on page, sidebar widgets, theme file.
Sort posts by title, date, ID
Display featured image in any size (thumbnail, medium, large, full)
Limit number of posts to display
And much more
Highlights:
Fantastic Support
Easy plugin

Best Sensitive WordPress Posts Grid plugin for elegantly displaying posts. Display shortcodes such as[gs wpposts theme="gs wppost grid 1″] GS Posts Grid plugin packed with necessary control options & 30+ different themes to elegantly show the latest posts with eye-catching effects anywhere on your web. You may use the GS Posts Grid plugin to show the latest posts in different views, such as Grid, Horizontal, List, Card, Table, Gray, Slider, Popup, Filter, Masonry & Justified Gallery
Provided Features:
Responsive latest posts plugin.
Different Column options.
Works with any standard WordPress Theme.
Support Unlimited posts.
Developer friendly & easy to customize.
All modern browsers supported.
And much more
Highlights:
Simple
Flexible & powerful
Conclusion
The majority of mentioned WordPress Grid Plugins are completely free, so you can use them to make your content more eye-catching without additional cost. If you are keen on any plugin, don't hesitate to share with us your opinion in the comment below.
Moreover, it's time for you to explore a collection of beautiful, well-structured, free WordPress Themes on our website. You can visit and choose your favorite design.