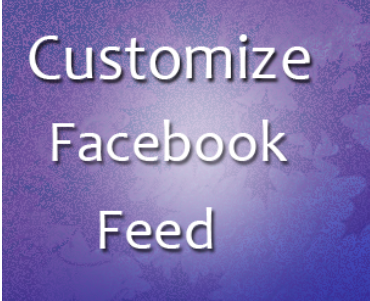 The top 5 WordPress Facebook feed plugin is the optimal plugin to display custom Facebook feed. It will be really useful for you to improve your situation. So, don't hesitate to take a look and enjoy it.
What is the role of the WordPress Facebook Feed Plugin on your site?
With the help of these plugins, you can not only show the Facebook feed but you can also combine the posts from the different social media platforms like Twitter, Instagram, Youtube, etc, and display them all together in your website in a beautiful timeline layout.
Top WordPress Facebook Feed Plugins
This is a perfect plugin with amazing support. Display completely customizable, responsive and search engage crawlable Facebook Feed on your website. Provide multiple feeds from any public page and match the look and feel of the site with tons of customization option. This plugin is highly appreciated.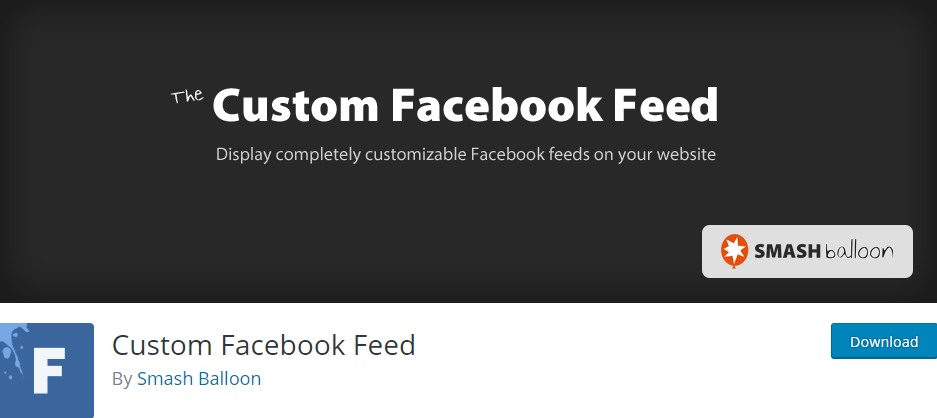 Features:
Super simple to set up
Display feeds from any Facebook page
Completely customizable
Select the number of Facebook posts to display
And many more.
Highlights:
It perfectly works
Super Merci!
Awesome job
Good product.
There are three features plugin, includes Custom Facebook Feed, Facebook Page Plugin, and Auto PopUp. This plugin allows Facebook Page owners to attract and gain likes from their own website. It also helps you display fan page posts, like button, connection.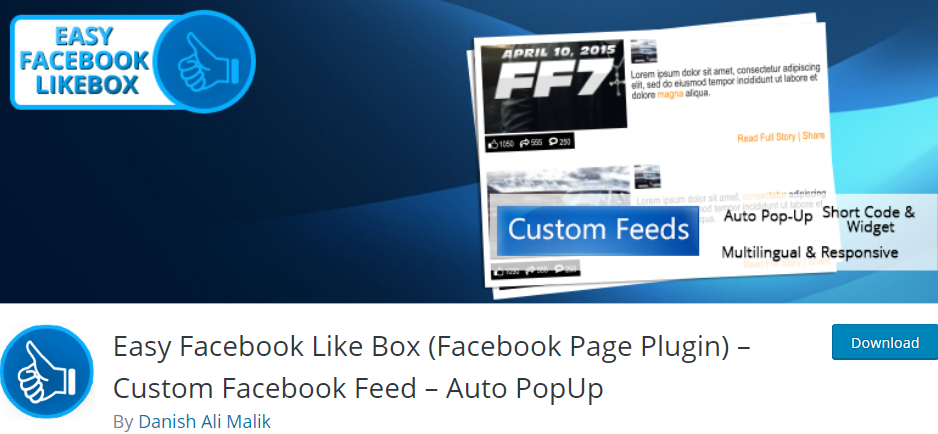 Features:
Show or hide header and faces/connections
Set fixed width and height
Support 75 different locales
Works limit to shown
And more.
Highlights:
Very good one, simple and it does its job
simple and easy to use, i recommend
Great.
Feed & Likebox for Facebook displays your Facebook feed page for your needs. This is very simple to use and you also can configure it in fews minutes. It allows you to show any public page feed and like box.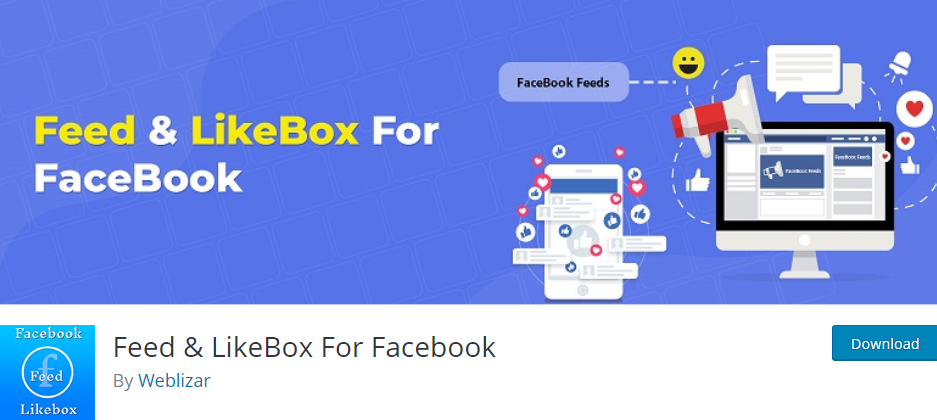 Features:
Display the Facebook page timeline photos and text
Support the custom like box layout
Multilingual translate ready
And more.
Highlights:
Cool plugin
Great
Useful.
Same as Facebook, Instagram, Twitter or Pinterest are also very popular these days. So now, we decide to bring you a special plugin that can use for all of them. Social Feed is an amazing Social Feed plugin that can help you to show your social feed from your social media account.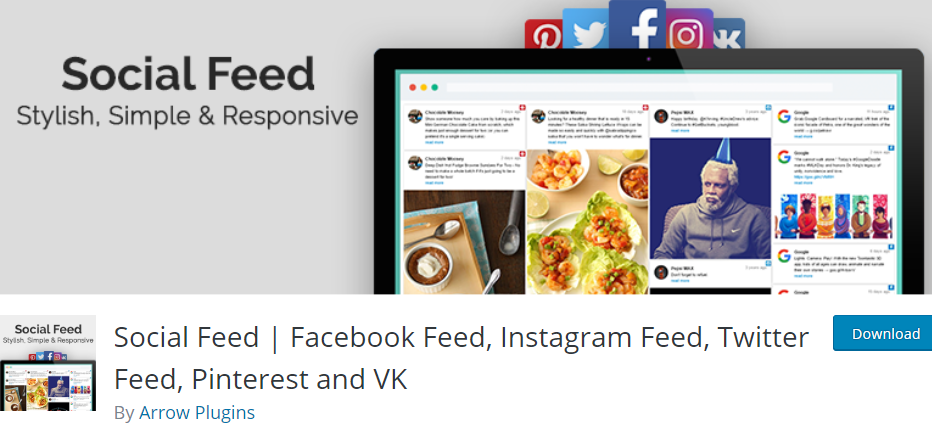 Features:
Super simple to set up your social feed
Ability to show/hide caption text, post date, display picture, etc
Ability to change the post date language
And more.
Highlights:
Brilliant and functional, fast support
Great plugin, super support
Perfect.
This plugin will give you the most effective and simple way to display facebook page likes into your WordPress sidebar. It has a lot of functions that may help you address your problem.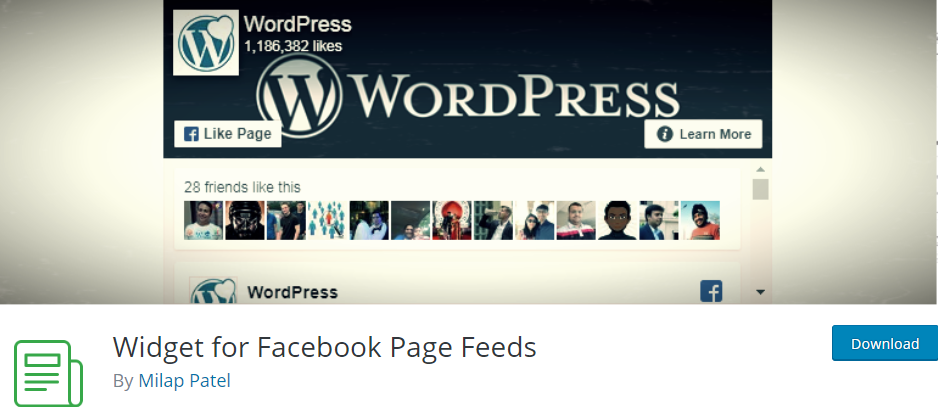 Features:
Lightweight and configure easily
Fast and helpful support
Shortcode support
And more.
Highlights:
Does the exactly what it says on the tin
Top plugin and great support
Works great.
Conclusion
This is the top best WordPress Facebook feed Plugin in 2023 we were collect for you. Hope you are interested in it and if you find it useful, please feel free to keep it in your collection and share it with your friends. We have a lot of free WordPress themes that you can choose from.
Thank you for your reading. Can you give me feedback to let us know how do you feel about it and feel free to interact with us?