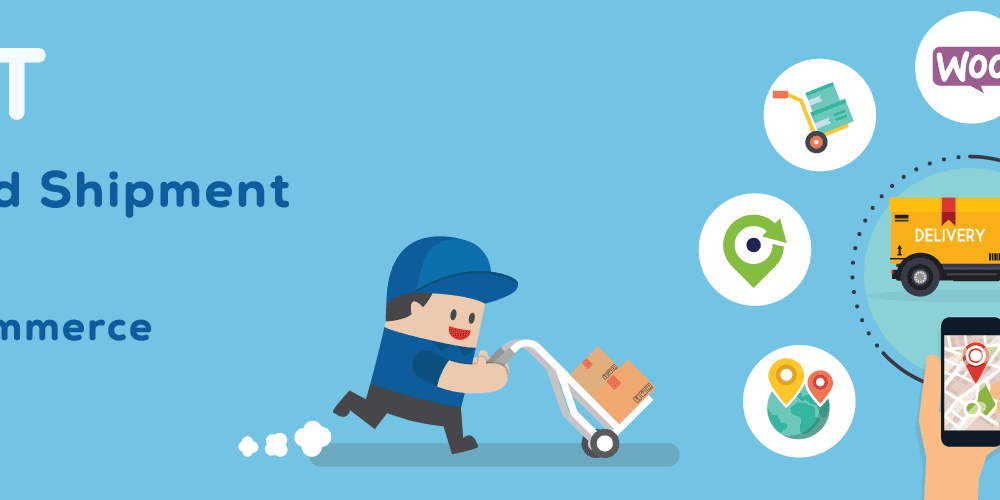 Providing customers with different shipping options is a great method to improve the customer experience in your store. However, how to find the best Woocommerce shipping plugins among unlimited ones in the market? In this blog, we will discuss a collection of 10 prevalent shipping plugins that will help you create multiple shipping methods along with various shipping conditions for your Woocommerce store. Now, it's time to explore and choose a suitable solution for your website.
How are WooCommerce Shipping Plugins important?
Shipping is one of the crucial elements of Ecommerce activity because it decides how products will be delivered to customers. If you can't manage this area well, conversion rates and even sales will decrease. In addition to the basic available shipping features in WooCommerce, there are many extra WooCommerce Shipping Plugins that help you handle effectively your shipping, such as track orders, and creating rules for shipping. Thus, come and consider the top 10 amazing WooCommerce Shipping Plugins we have listed (free and paid). Let's started!
Top WooCommerce Shipping Plugins

WC – APG Weight Shipping will caculate for you shipping fee based on weight, postcode, country and province. All you need to do is set up location, good information and let this plugin caculate automatically.
Key features:
Add fixed cost and handling per shipping
Add additional fixed cost (per shipping, per products, per percentage)
Create rates for weight, dimension, number of items, cart
Set up rate for a specific shipping class
Exclude shipping for assigned product tags/ categories/ classes
Accept or not weight/ dimensions excess
Show the estimated delivey time
And more
Highlights:
Plenty of great features
Compatible with WooCommerce Product Bundles plugin
Good support

Order Delivery Date for WooCommerce is an amazing plugin with a unique feature: Allow customers to choose the specific date they want to be delivered. This plugin hope to increase customers' experiences and coversion rate, when customers can custom shipment for their liking.
Key features:
Allow customer choose the delivery date
Set the minimum delivery time
Disable delivery for virtual or feature products
Disable the date which you don't delivery
Set the delivery date field mandatory
Limit the number of orders per day
And more
Highlights:
Easy to setup
Amazing features
Fast support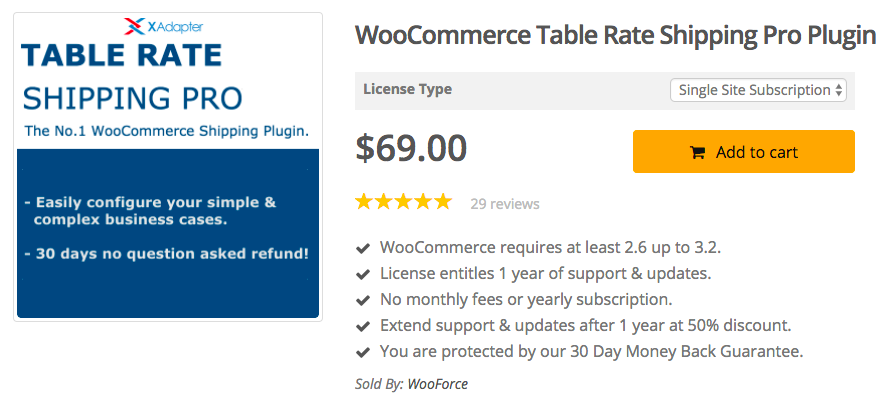 Thanks to a huge of flexible functions, WooCommerce Table Rate Shipping Pro can help you modify your wants to handle your shipping scenario. It allows you to caculate shipping cost from combination of rules which you set up.
Key features:
Create unlimited rules for shipment
Allow table rate shipping and flat-rate shipping
Import and export shipping rules as CSV
Set per product shipping and bundled shipping
WooCommerce advanced shipping
Custom handling fee
And more
Highlights:
WPML supported
Well document
Good support

WooCommerce Advanced Free Shipping is a very cool plugin. It allows you to modify your rules in order to detemine when a free shipping rate will appear to customers. Thus, this plugin gives you the control of your WooCommerce shipment.
Key features:
Add shipping cost per weight, per item
Set handling fees
Set up percentage based fee
Custom advanced shipping cost
Ability to set "or" and "and" conditions and mix them
Set shipping condition (subtotal, quantity, weight, ZIP code and more)
Modify tax status
And more
Highlights:
Good plugin
User-friendly
Great support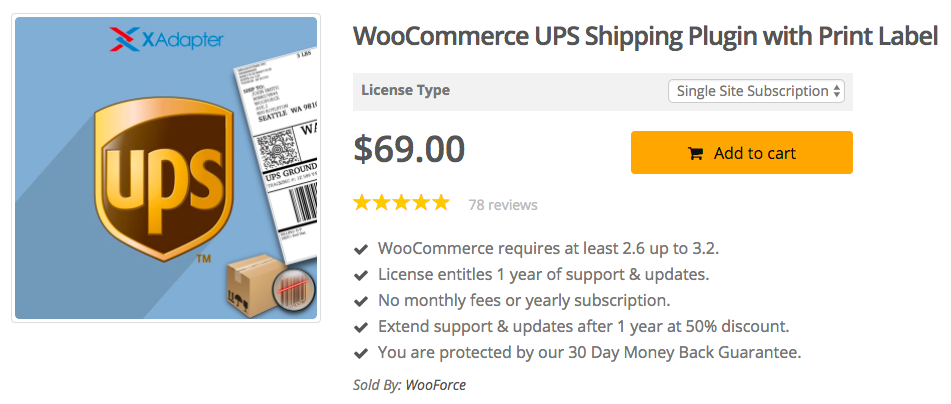 WooCommerce UPS Shipping Plugin enables you to get shipping fee based on weight, post code and different details. It shows rates in check out page in real-time, so that you can get the automatic UPS caculated shipping. In addtion, it allows you to track orders, pay postage, print your label from WooCommerce store.
Key features:
UPS shipping rates in real-time
Create automatically or manually labels
Create bulk shipment
Track your shipment
Sent tracking info to your customers
Support UPS Freight services
Schedule Pickups
And more
Highlights:
Easy to install and setup
Multi-vendor supported using Dokan Multi-Vendor Plugin
Quick support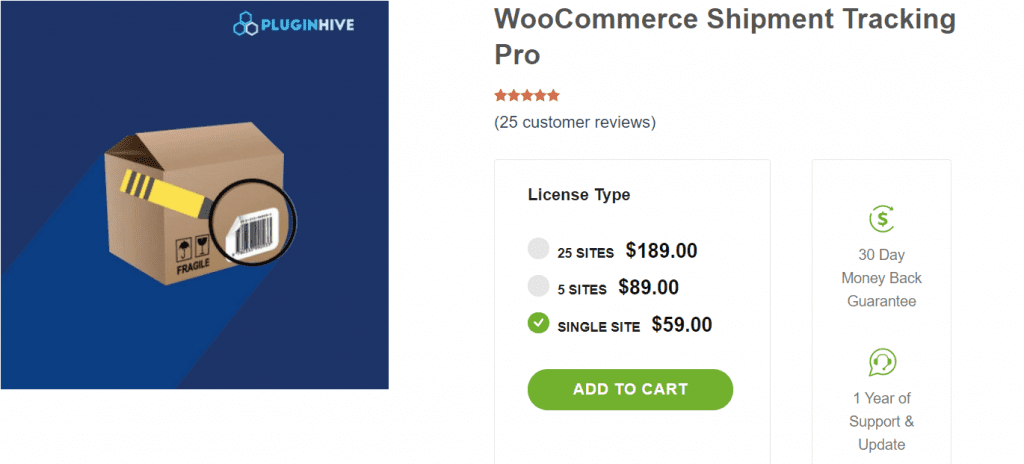 Using WooCommerce Shipment Tracking, you can easily add, modify and send tracking info of products to your customer. Besides, it usually updates the status of the products so customers can easily track the order.
Key features:
Send tracking information in order completion email
Add live tracking info to user's My Account Page
Import tracking details using CSV, FTP, SFTP
Automatically mark completed order
Custom tracking message
And more
Highlights:
Easy to use
9 available differwnt languages
Compatible with WPML

WooCommerce Weight Based Shipping provides you a plenty of conditions so that you can create your own rules by mixing those choices. This perfect Woocommerce shipping plugin supports flexible shipping methods and mainly focus on order weight.
Key features:
Create rules based on order weight, order destination, order subtotal ranges
Create fixed cost and variable shipping cost
Offer free shipping based on subtotal cost
Custom the conditions for shipping
Configure progressive price
And more
Highlights:
Simply good
Great support

WooCommerce Table Rate Shipping by JEM is very easy to set up and use. It's surely one of most useful shipping plugin, with features allow you to create table rate shipping based on total cost and product weight.
Key features:
Create multiple tables of rates
Define shipping by weight or total cost
Intergrated sealessly with WooCommerce shipping zones
Turn on/off option for tax
And more
Highlights:
Simple to use
Intuitive user interface

With the help of Advanced Flat Rate Shipping Method WooCommerce, you can freely create your own shipping rules. When these rules are meet, the shipping method will be available for customers. You also can create different shipping methods based on your rules. This plugin is effective, easy to use and a good choice you should not ignore.
Key features:
Assign shipping method for particular countries, products, category, tags, etc.
Set shipping rates per order
Set rates for cart quantity
Create shipping rates for sprcific user
And more
Highlights:
Simple but great features
Good support

With this helpful Advanced Shipment Tracking for WooCommerce, you can effortlessly add tracking information into the order. Moreover, you can custom your shipping providers , displays as well as email options.
Key features:
Add tracking info into order
Add multiple tracking numbers to order
Select default providers when adding tracking info
Add custom shipping providers
Custom tracking info on email notification
And more
Highlights:
A huge of multiple languages
Plenty of features
Nice plugin
The bottom line
Each plugin has its own strengths and weaknesses. Therefore, your choice will depend on the features that you are looking for. Anyway, we hope that you can choose a perfect solution for your website.
If you are interested in our blog, don't forget to share it with your friends. By the way, if you are searching for an elegant theme for your eCommerce site, visit our free WordPress Ecommerce themes! Thank you for reading!