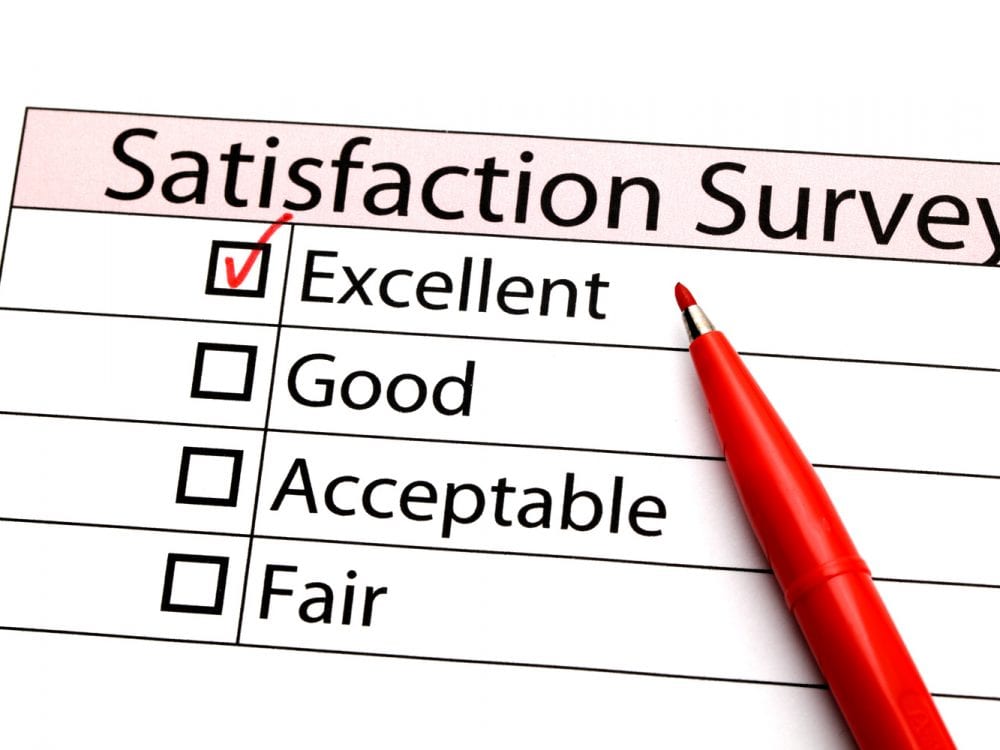 Create an online survey to take feedback from users with WordPress Survey plugin!
Why should you try WordPress Survey plugin?
If you want to know the level of quality of products or services in the eyes of users and get their opinions, making a survey is a perfect choice. Today we will show the best WordPress Survey plugin you may need.
Top WordPress Survey plugin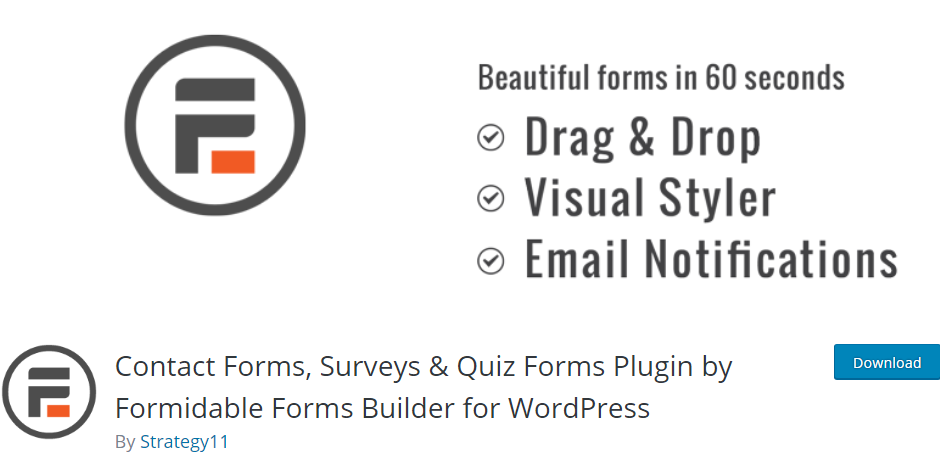 This WordPress Survey plugin provides fully options that make it easy for you to make a survey. You also create many different forms such as contact, quiz, payment and so on.
Provided features:
Single line text (for names, phone numbers,…
Support Email, Website or URL
Available Checkboxes, Dropdown select boxes
Paragraph text, Radio buttons options
and more.
Highlights:
Extremely flexible form builder
Full features
Versatile and useful for a myriad of applications.

With Quiz and Survey Master, you can design many questionnaire forms to collect the overview of your service and products from your users. In addition, this WordPress Survey plugin give a wide of options that support to get the best results.
Provided features:
Share the results on social networks
Show all questions on one page
Limit amount of total entries
Enable comment boxes for each question
Able to set up time limits
and more.
Highlights:
Nice and friendly apps
Great plugin
Lots of useful features.

To get exactly the number of user's review by making a research survey, this is the smart choice for your site. Poll, Survey, Form & Quiz Maker brings to use a simple method that creates a survey table as quick as possible.
Provided features:
Create polls with 4 different graphic layouts
Add images & videos into the polls
Block repeat voting in the poll
Display a customized message
Get reports of the number of views
and more.
Highlights:
Extensive functionalities
Easy to embed
Nice and works fast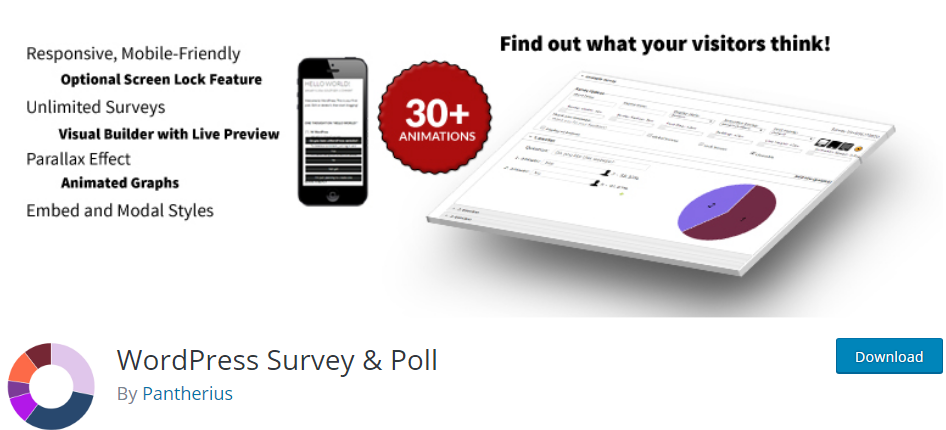 The opinion from your customer contribute to developing your site, so it is easy for you to make a survey to gather the information you need by using the WordPress Survey & Poll plugin. From the data, it also shows you a complete graph that helps you understand the quality of your service or products.
Provided features:
Ability to lock the screen
Compatible with all major browsers
Visual Builder on Admin with Live Preview
Custom animations
Specify the times
and more.
Highlights:
Good support
Beautiful plugin
Nice survey design.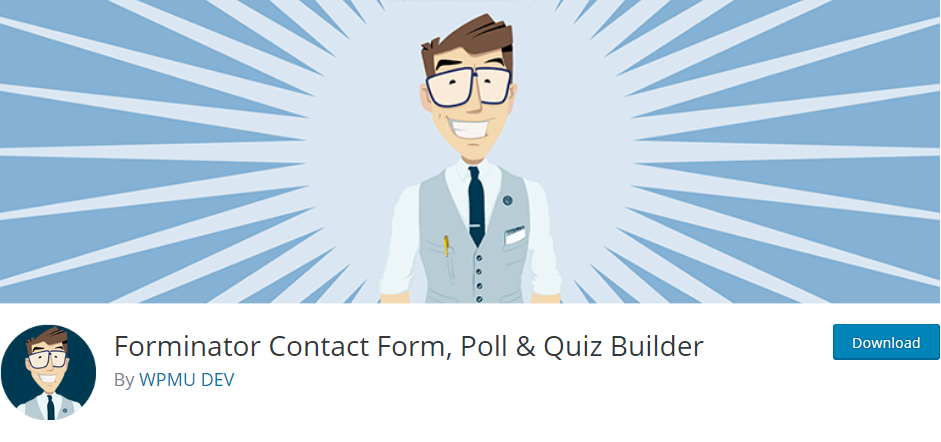 Forminator is really a useful WordPress Survey plugin that you must get for your business. You enable to design all type of survey forms from basic questionnaire to interactive election.
Provided features:
Forminator forms, surveys, quizzes…
Drag and drop blocks
Display beautiful pie charts and graphs
Support Image Compression and Optimization
and more,
Highlights:
Wonderful features
Modern user interface
Amazing plugin.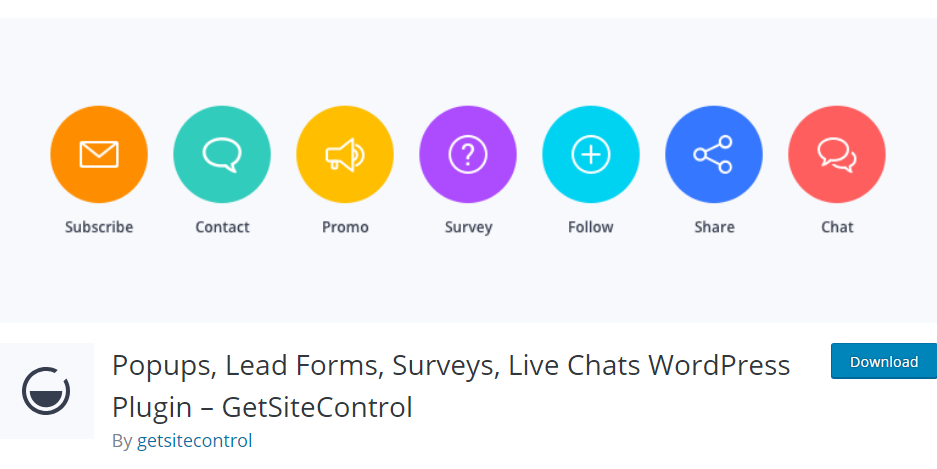 Popups, Lead Forms, Surveys, Live Chats truly provides a lot of advantages if you use it to create polls and send them to your users. The WordPress Survey plugin is very easy and helpful because of its features and options,
Provided features:
9 widget positions
Full control over the widget's behavior
Display the widgets site-wide
Add a custom final message
Automatic color matching
and more.
Highlights:
Easy to customize
Cool functionality
Works fine.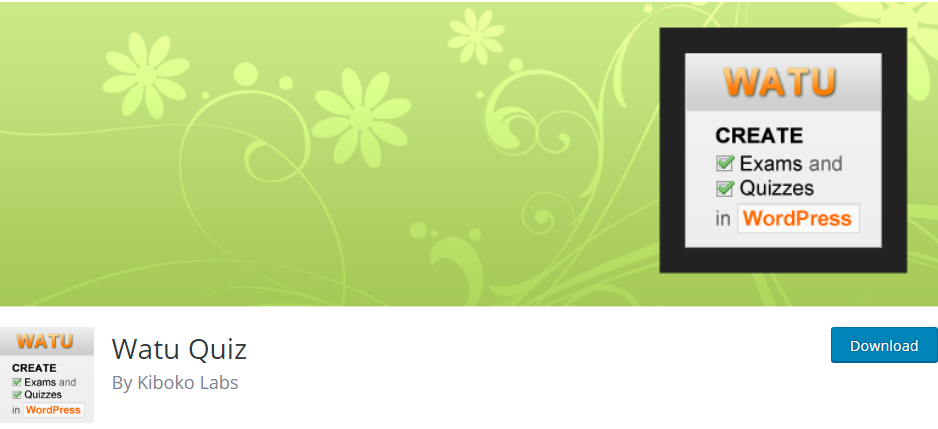 Watu Quiz allows you to build the survey tables, tests and get the result immediately when the respondents submit the answer you. Besides, this WordPress Survey plugin have Tg Point function so that it will be summed up and display the data based on the total point received.
Provided features:
Use shortcodes in posts or pages
Multiple-choice questions
List of users with results
Notify admin
and more.
Highlights:
Excellent plugin
Simple but powerful
Nice design.
WP Survey Plus makes it possible for you to make a questionnaire and surveys form that necessary for your business as well as your site. This is a suitable option if you need to collect the user's comment.
Provided features:
Unlimited surveys
Open surveys in color box
Export survey details
Assign different surveys to pages and posts
and more.
Highlights:
Easy to use
Nice support.

As its title name, Questionaire is considered a WordPress convenient Survey plugin in order to make the question and answer sheet. Particularly, you can limit the answerer by requesting them to log in the account.
Provided features:
4 types of controls
Timed questionnaire.
Selectable form styles.
Image attachment
E-Mail notification.
and more.
Highlights:
Stable work
Simple to set up.
Conclusion
In conclusion, we provide you the top WordPress Survey and wish you to get the best one for your site. Remember to share with your friends and take more Free WordPress theme.!
Thank you for your reading. Don't hesitate to leave a comment or contact us!