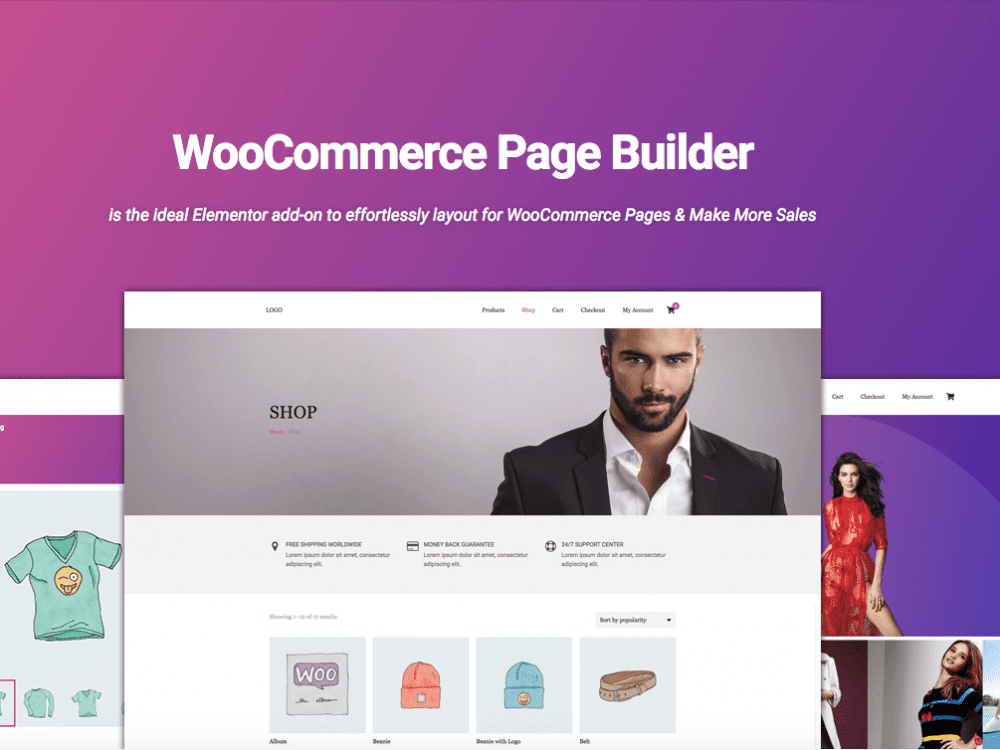 Blow a fresh air to your boring WooCommerce site with suggested Elementor WooCommerce add-ons!
The prominent feature of Elementor Woocommerce Add-ons
Do you want to enhance your virtual store? Are you bored with basic WooCommerce product layouts and want something new? Yes, Elementor WooCommerce add-ons can help you. Based on Elementor or compatible with Elementor, these add-ons let you display beautiful your products, custom filters, arrange categories, create slide and so on. In other words, they help you go beyond the certain available Elementor features to build a stunning eCommerce store. So, enjoy our list of 9 suggested Elementor WooCommerce add-ons!
Let's explore Top Elementor Woocommerce Add-ons

Crocoblock provides us a huge of powerful eCommerce functions and helps you enhance your Woocommerce store. With available product page templates, product layouts, shop page layouts and so on, you can tailor your virtual store in the most eye-catching way.
Key features:
Create single product page templates
Grid and listing product layouts
Dozens of dynamic WooCommerce widgets
Product image galleries and video sliders
Pre-designed product page templates
Archive for related product template
The templates for upsells & cross-sells
Advanced AJAX search box
And more
Highlights:
Fast AJAX filters
Tons of WooCommerce Elementor widgets
Great add-on
Woolementor

Woolementor is one of the coolest WooCommerce Elementor Addons that can customize the default WooCommerce pages and turn your store into something beautiful. It has got 60+ widgets. So, there is everything you need to edit and redesign your WooCommerce store. Woolementor lets you edit the cart and checkout forms which are not possible with even Elementor pro.
Woolementor is popular. More than 18,000 people all over the world actively use this plugin (as of August 2021). The customer support team is dedicated to help you use it and to solve any problem while using it.
Key features
Cart page customization
Checkout page customization
Custom billing and shipping fields
9 Beautiful shop designs
Cross-domain copy-paste
Header and footer designs
2 customizable shop filters
5 amazing pricing table designs
Single product page components
Thank You page design
My account page customization
Personalized wishlist
Dynamic tabs
7 related products widgets
And a lot more
Highlights
Customizes every section of WooCommerce
State of the art code quality
Superfast
Helpful support team

A free but great recommended Woocommerce Add-on – WooLentor that helps you custom your shop page by adding unlimited background colors and image to product slider. Your customers must be impressed with spectacular prosuct sliders! In addition, this plugin allows you to build product page and archive page with beautiful layouts.
Key features:
42 available product layouts
Option to select single product layout
Three product page layout included
Choose archive page template
Unlimited custom design for WooCommerce pages
Choose positions of Action buttons
Discount schedule counter
And more
Highlights:
Easy to use
Good performance
Good support

PowerPack enables you to modify the deep part of Elenmentor which supports for WooCommerce. Using this plugin, you can easily create as well as decorate your eCommerce store in a coolest way!
Key features:
Custom rows and columns
Unlimited layout styling options
Advanced typography options available
Hover effects
Quick view feature
Rating display system
Multiple layout styles – Grid, Carousel, Tiles
And more
Highlights:
Amazing widgets
Great support

Elementor Addons & Templates is a simple plugin that compatible with Elementor Page Builder in order to create simple but great eCommerce store. Its layouts are beautiful and well-organized, you really should try it.
Key features:
Product categories
Recent products
Best selling products and featured products
On sale products and popular products
EAW Pricing Table
And more
Highlights:
Good plugin
Useful features
Work perfectly

In addition to features of free version, WooLentor Pro provides a tons of WooCommerce theme and other useful features. You can highly customize your store by choosing product layout, shop layout, premium themes, and so on. Feel free to modify your store and attract more customers.
Key features:
All features from free version
41 product elements
WooCommerce template Builder
15 product custom template layouts ( Default + Invidual)
Cart, checkout, My Account, Registration page Builder
Individual and default archieve template Builder
And more
Highlights:
Cool add-on
Highly customizable
Plenty of store layouts

Mega WooCommerce Addons (pro version) is another cool Elementor WooCommerce add-ons that we want to introduce to you. It has 17 amazing product widgets that lets you vuild your store as most perfect as you can. It also has really-lively demos, which helps you imagine its actual functions.
Key features:
Product vertical or horizontal
Detailed product information
ZigZag products
Product slider
Product flip card
Category circular
Sub categories
And more
Highlights:
Easy to use
Premium Support
Regular Updates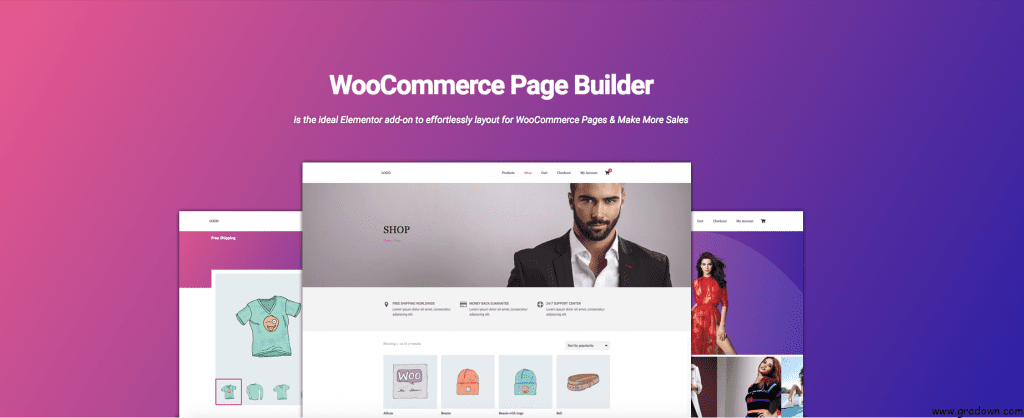 With the help of Elementor WooCommerce Builder, you will find every widgets your product page needs. In addition to amazing widgets, this add-on also contains professional Woocommerce features to help you build a stunning product showcase.
Key features:
Drag & drop
Custom Add to cart
Archive description
Archive title
Show reviews from customer
And more
Highlights:
Simple installation
Fast performance
Unlimited options

Ultimate Addons for Elementor is an awesome Elementor add-on and totally compatible with WooCommerce. You can use it to buy a friendly virtual store. This plugin contains lot of product layouts and many ways to display products.
Key features:
Interactive product grid
Amazing product carousel
Direct Add to cart
Add to cart with pre-define quantity
Buy 1 Get 1 free surprise gift
And more
Highlights:
Easy-to-use interface
World class support
Fully responsive
Final thoughts
Those are all recommended Elementor WooCommerce add-ons from our list. Each add-on is best in its way, and we hope you can find the most suitable add-on for you. Don't forget to share us your opinion about this post by commenting below! Please contact us when you have any question.
If you're looking for a stunning Elementor theme for your plan, visit our Free Elementor Themes!