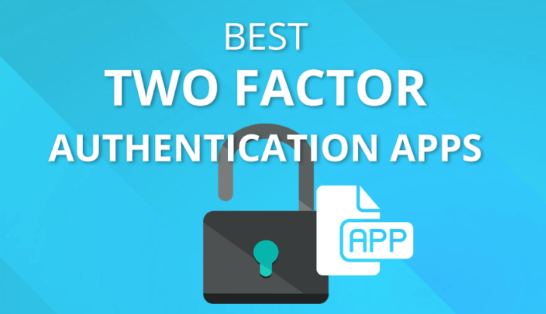 Help users avoid the risk of being logged into unauthorized network accounts with WordPress Two Factor Authentication plugin!
Most important websites now have Two-factor authentication (2FA) support because It is an extremely powerful security feature if you have an account on important web sites. Therefore, we want to show you some useful WordPress Two Factor Authentication plugin for your Gmail accounts, e-wallet accounts, and trading accounts, etc.
Two Factor Authentication is considered one of the best WordPress verification plugins and it is the first option to use on most of the site. It does not mention or request the second factor until the user has been identified as one with TFA enabled.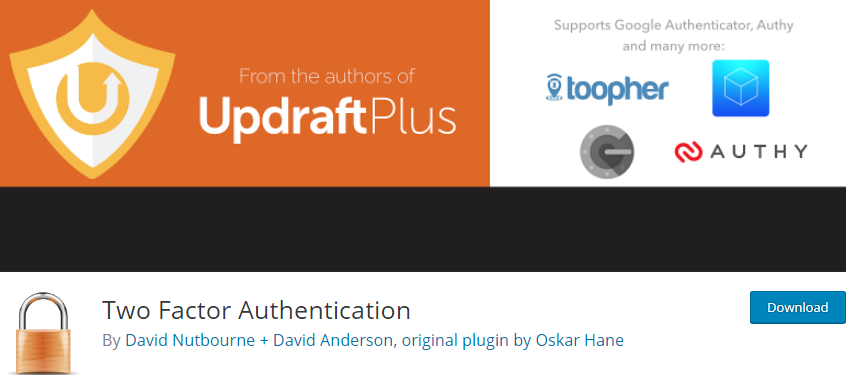 Features:
Displays graphical QR codes
TFA available for admins
WP Multisite compatible
Add a number of extra security checks
Supports standard TOTP/HOTP protocols
and more.
Highlights:
Fantastic plugin
Works well
Easy to use.
User Verification is a perfect choice for email verification because of its professional features added. It secures your site from spam account and stops access with a spam email address which allows the clients to check their email before login to your site.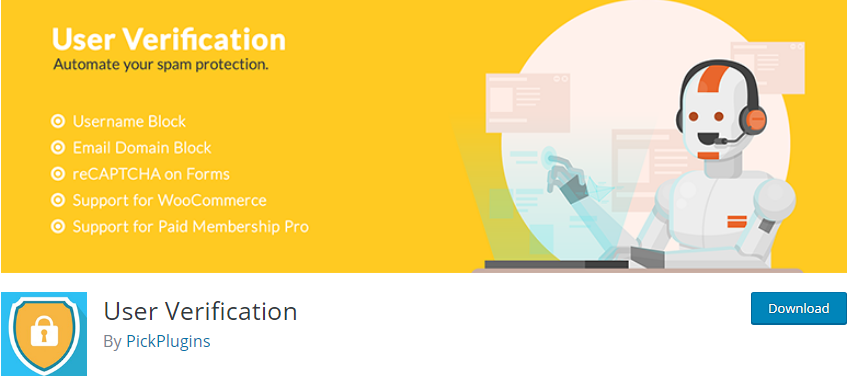 Features:
Customizable email template
Automatically login after verification
Block username for registration
Translation ready
and more.
Highlights:
Simple registration
Good support
Very perfect.
Age Verification Yes/No Popup actually looks decent out of the box and is easy to customize through CSS style of your theme. This WordPress Two Factor Authentication plugin also demonstrates a Popup for guests to check their ages on your page.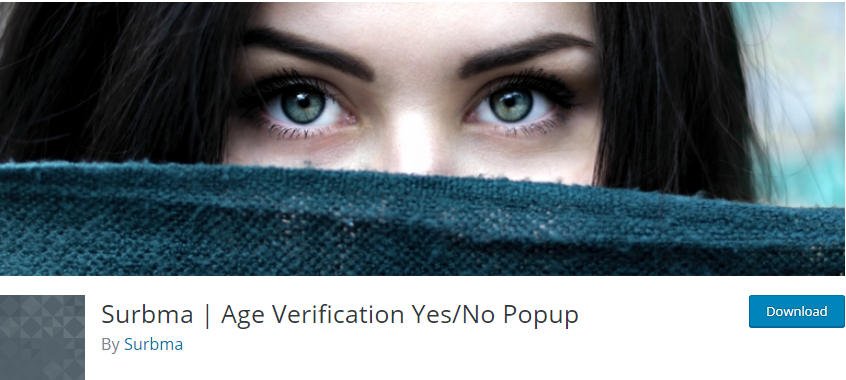 Features:
Show the popup everywhere
Full-text customizations
Choose the design themes
Set cookie expiration
Disable popup for logged in users
and more.
Highlights:
Simple plugin
Great support
Works exactly.
Google Authenticator provides notification tool and you are able to use it on the WooCommerce website. In addition, this WordPress verification plugin will contain a variety of WordPress forms such as User Profile & Membership Form, Admin Custom Login Form or Restrict Content Form.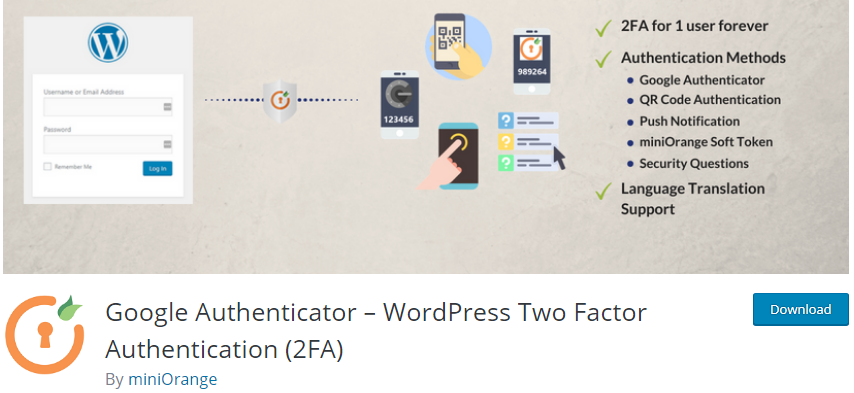 Features:
Variety of authentication methods
Include language translation
Brute force attack prevention
Multiple login options
Multisite compatible
and more.
Highlights:
Highly attentive support
Works well
Great tool.
BWS Google 2-Step Verification is a security arrangement that saves your WordPress site from spam and passwords taking. With it, every client can arrange their profile settings and add an extra check to the login structure.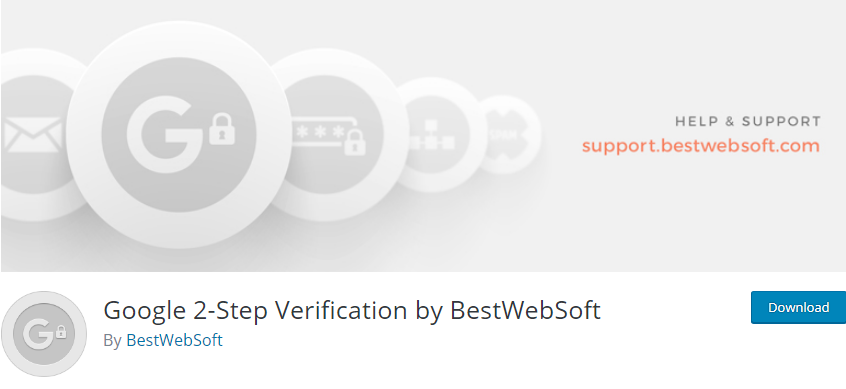 Features:
Enable authenticator app code
Select the user roles
Set the expiration time for email code
Add custom code
RTL ready
and more.
Highlights:
Works great
Simple to set up.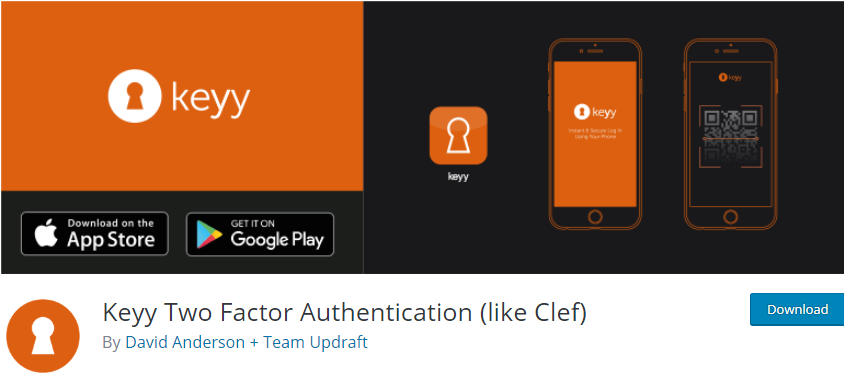 Features:
Login by scanning a code
Ability to impose scan/password policies
Mass contacting of all users
Hide username/password fields
Industry-standard RSA encryption
and more.
Highlights:
Nice product
Look cool
Easy to use.
Token of Trust Identity Verification allows users to upload their identification documents to WordPress as well as a nice visual interface for communicating the verified status of their users. What's more, this WordPress Two Factor Authentication plugin supports Government ID Document verification by uploading or scanning from a device camera.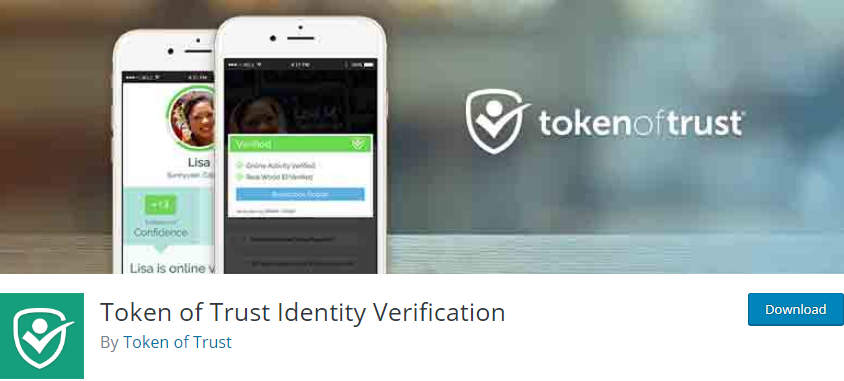 Features:
Automated verification workflow
Supports multilingual and internationalization
Mobile responsive design
Proven fraud prevention platform
Age verification for age-restricted content
and more.
Highlights:
Profesisonal and kind
Huge help
Easy to use.
In conclusion, we hope you can choose the best WordPress Two Factor Authentication plugin for your site. Remember to share this blog with your friends and take more beautiful free WordPress themes!
If you have any question, let leave a comment below or contact us, we will reply as soon as possible. Thank you for reading!