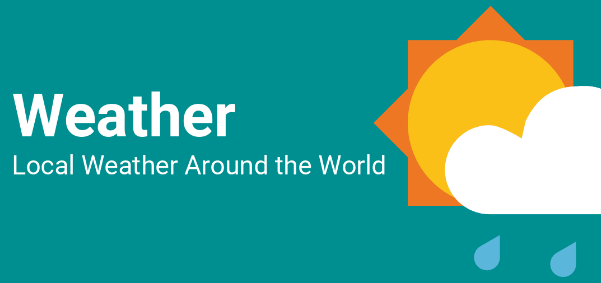 Having a climate widget is an amazing advantage to any site like travel and events sites, that covers geo-explicit activities or occasions. Today, we will introduce you to a WordPress Weather plugin so that you can check the weather status. Take it a look!
Why should you use the WordPress Weather Plugin?
These tools can save you time and money by seamlessly integrating with popular weather applications and channels. They also enable you to display data that are relevant to your visitors' locations, and often let you configure the feature's appearance to better suit your branding.
Top WordPress Weather Plugin
WP Forecast can be a perfect choice for everybody who is finding a WordPress Weather plugin for sites. It can predict climate status, identify wind speed, then tell you detailed information.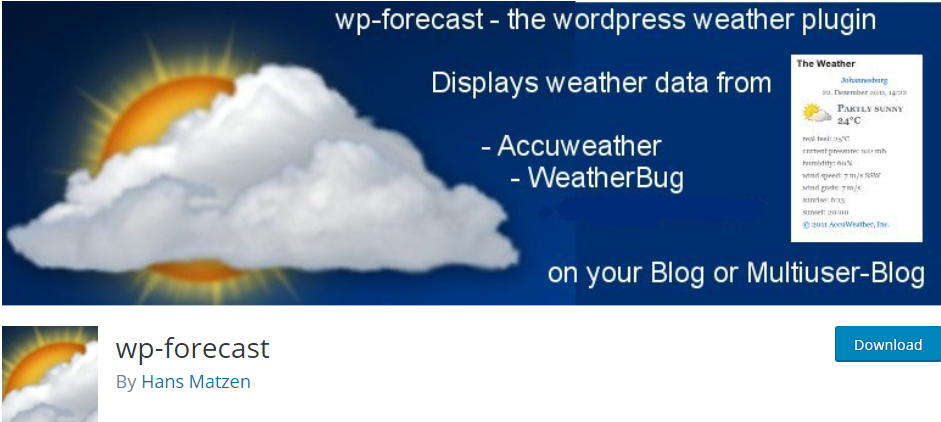 Features:
Displays the weather data
Choose the location, time
Languages supported
Customize the information
Integration into your site via CSS
and more.
Highlights:
Great weather widget
Simple and straightforward.
It is considered one of the most responsive and simplest WordPress Weather plugins. In Weather Atlas Widget, all design factors can be altered, information can be introduced in different structures, dialects, and units.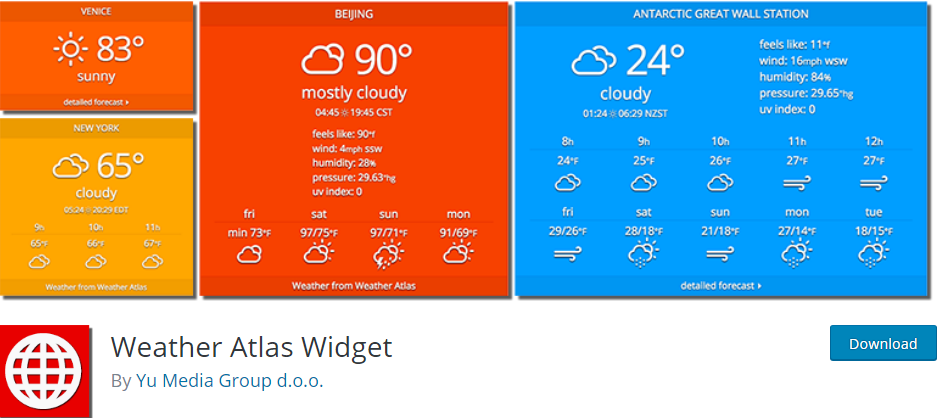 Features:
Adapts to mobile displays
Provide weather icons
Current conditions hourly
Set preferred weather location
Placement in content or sidebar
and more.
Highlights:
Customizable plugin
Kind and fast support
Easy to use.
Awesome Weather Widget essentially includes a gadget that can be included sidebar or footer section. In addition, you are allowed to modify the information with the flexible degree unit (among F or C).
Features:
Change the title in the header bar
Hide the text stats
Add a hex color to override
Put inline CSS styles to your widget
Change the weather description text
and more.
Highlights:
Simple functionality
Stylish design
Nice tool.
With Location Weather, you enable to have original weather information on your sidebar. It also is fully responsive, minimalist and lightweight, so it is an easy Free Weather Widget for a website to use.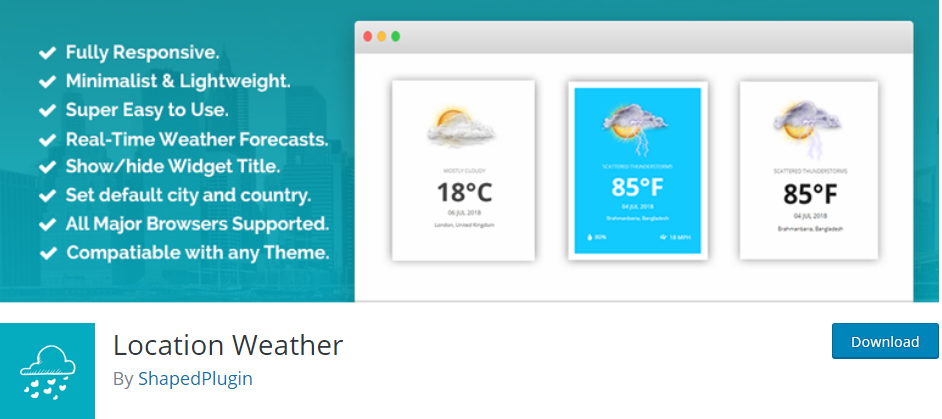 Features:
Real-time weather forecasts
Show/hide date, wind, and humidity
Unlimited color for the background
Shortcode included
Priority customer support
and more.
Highlights:
Weather Master is totally portable responsive. Moreover, you can choose the option to display weather in Fahrenheit or Celsius as well as others climate and shortcodes that inserted inside pages and posts.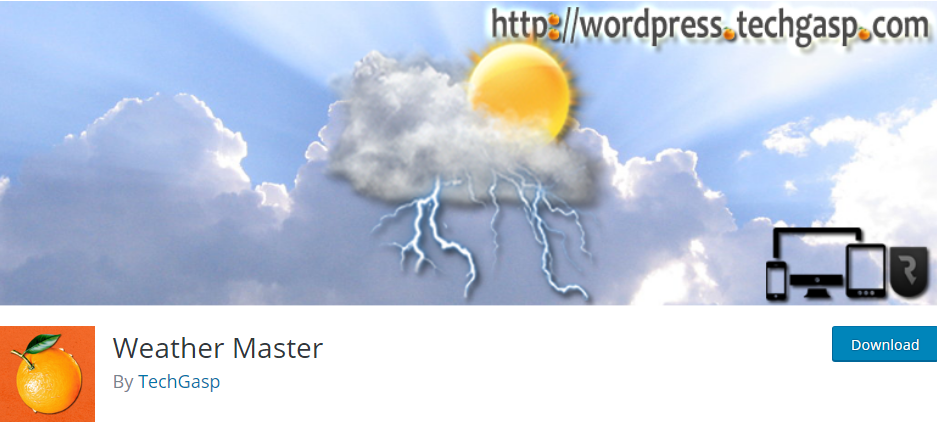 Features:
Change any widget title
Minimal code for a small system trace
Accurate weather forecasts
Include city level weather detail
and more.
Highlights:
Perfect and simple
Special features
Nice handy weather plugin.
ICIT Weather Widget is the best choice for its fresh look and incredible ease of use. It will include a gadget that can be appeared any sidebar, is effectively adaptable to suit any topic and won't make any errors to your site.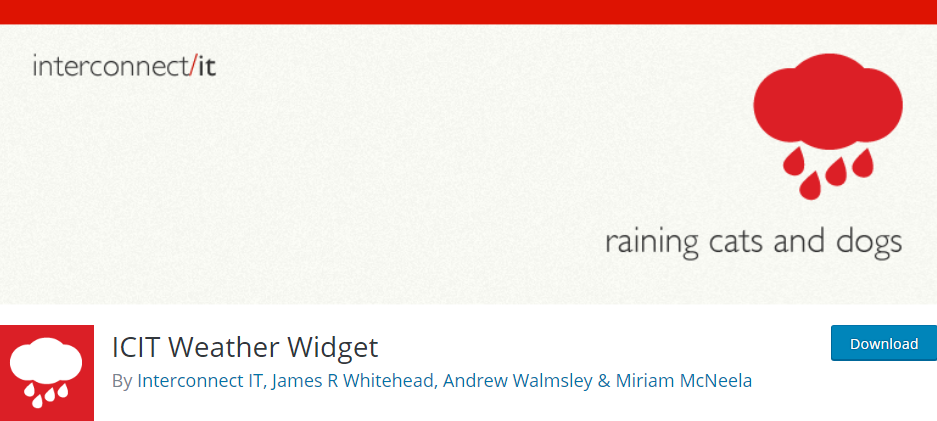 Features:
Get weather data from OWM
Ability to display mode
Choose styles of coloring
Show weather breakdown
Set cache time
and more.
TK Event Weather is a nice Free Weather Widget for a website that helps you show delightful, exact, and free hourly climate between a begin and end time around the same time.
Features:
Flexible position to register the shortcode
Minimize Dark Sky API and Google Maps
Returns temperature in units
Internationalized translation
Actions and filters available
and more.
Highlights:
Works good
Effective plugin
Simple to use.
AB Simple is believed as a simple and beautiful WordPress Weather plugin. It helps you show excellent climate information in your site such as current weather condition, humidity, wind and so on.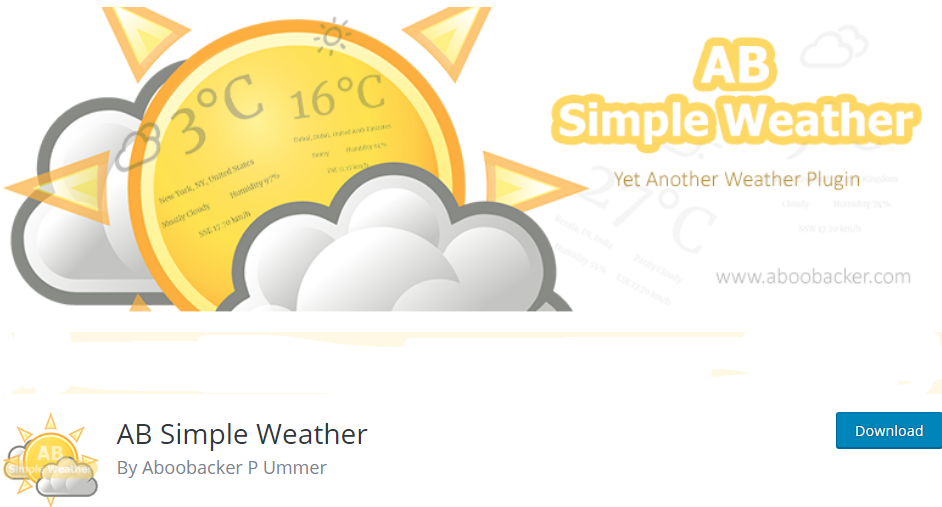 Features:
Ability to set the preferred location
Get the GPS coordinates
Add the weather info to the page
Display a dynamic weather icon
Change the display container element
and more.
Highlights:
WCP OpenWeather enables you to include different gadgets and shortcodes with current climate or estimate for your area. With default subject, you can redo the layout for gadgets and shortcodes.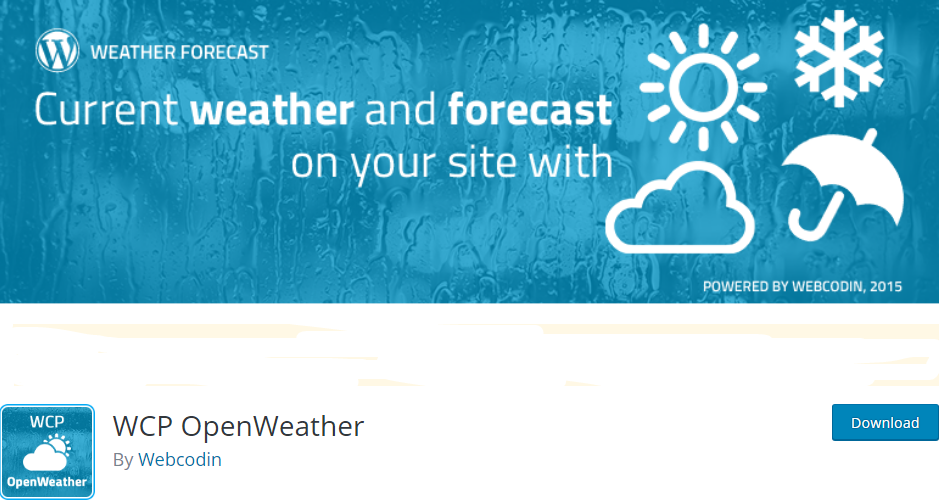 Features:
Conversion measurements for temperature
Optional shortcode user options
Change active theme
Possibility to use OpenWeatherMap API key
Multilanguage functionality
and more.
Highlights:
Easy to setup
Work exactly.
This WordPress Weather plugin demonstrates current conditions in your location. It allows you to select your country, city or ant place for which you want to show the conditions.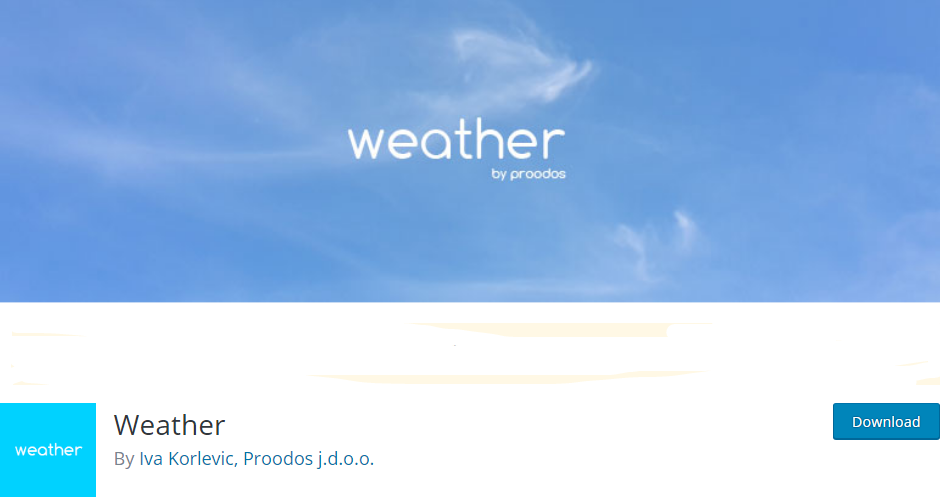 Features:
The show feels like temperatures
Select your location option
Display the weather conditions
Use icon set
and more.
Highlights:
Conclusion
We want to give the best free customizable WordPress Weather plugin for your website. If you find it interesting, let share it with your friends and get a lot of impressive free WordPress theme.
Don't hesitate to leave a comment below or contact us, we will reply as quickly as possible! Thank you for reading!