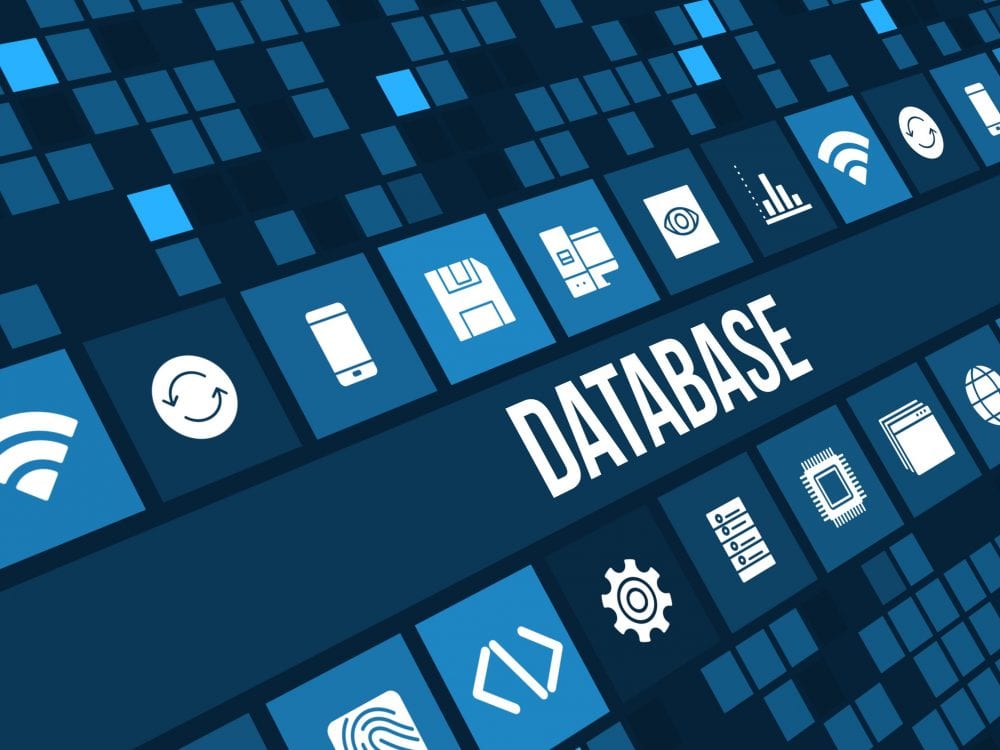 A database is a part of the WordPress website which stores and manages all information about posts, pages, settings, comments, etc. Therefore, it is essential for you to improve database performance. Here is some WordPress Database plugin that helps you control, backup, and clear that data!
Why should you use the WordPress Database Plugin?
With the right mix of WordPress database plugins, you can organize form submissions, optimize your site, and backup and migrate all of your important data.
Data comes in a variety of forms and having an effective WordPress database strategy is essential to managing it
Top WordPress Database Plugin
Participants Database provides all professional features to set up and maintain a database of individuals or anything you need. In addition, the records can be entered exclusively in the WordPress administrator area, imported with a CSV document.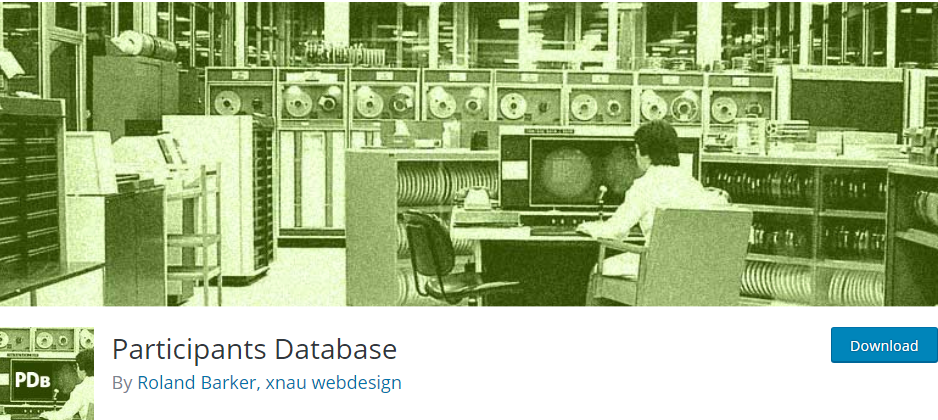 Features:
Customizable forms for collecting records
Insert a full-length form with a shortcode
Ability to select and order columns to display
Email notification with a secure individual access link
Import / export CSV files
and more.
Highlights:
Simple to use
Fantastic support
A lot of documentation.
WP Database Backup enables you to make Database Backup and Restore Database Backup effectively on a single click. This WordPress Database plugin also offers different highlights, for example, optimizing database, fix and check database.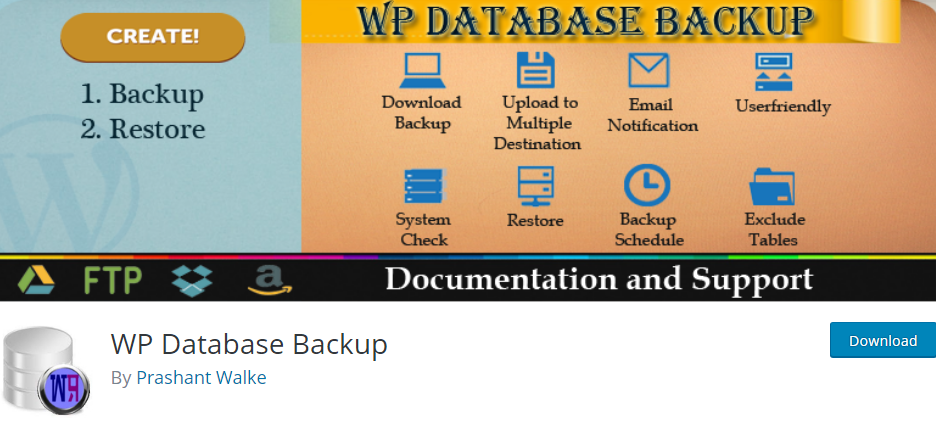 Features:
Backup automatically on a schedule
Download backup file direct
Ability to restore a database backup
Available multiple storage destinations
Search backup from the list
and more.
Highlights:
Nice work
Excellent plugin
Fast and downloadable.
Optimize Database after Deleting Revisions is one of the best WordPress Database Backup plugins that each blogger must get. Especially, it is utilized to clean post editing, deleted post, reviews and pages and different huge amounts of features.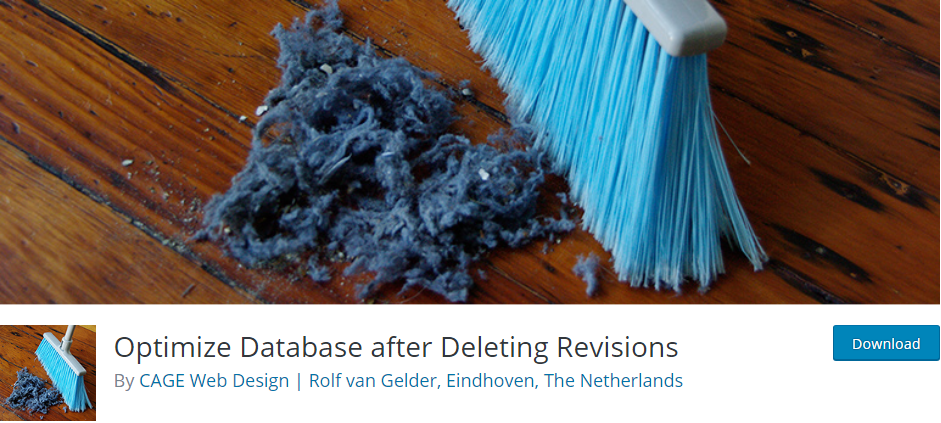 Features:
Deletes revisions of posts, pages
Clear spammed comments
Optimizes the database tables
Creates a log of the optimizations
Schedule the optimization a specific time
and more.
Highlights:
Great tool
Useful and well-working
Quick to configure.
Clean Up Booster allows you to see, delete, drop, optimize, fix the information in tables which is put away in Databases without utilizing MyAdmin access. Besides, with this WordPress Database plugin, you can schedule update the cleaning procedure with which it will clean information automatically.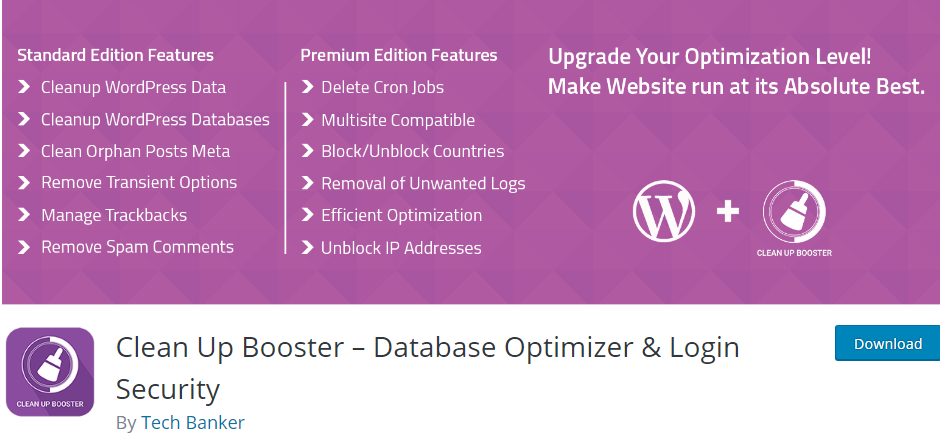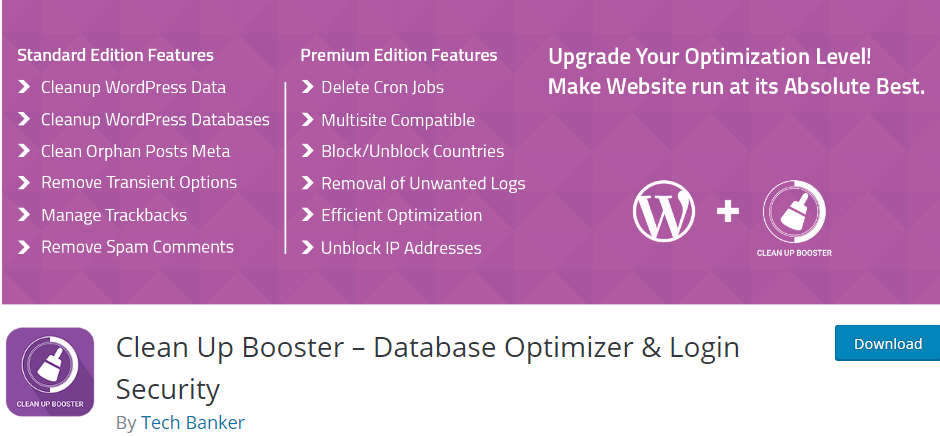 Features:
Manage trackbacks and comments
Improves the efficiency of database
Display login logs and live traffic logs
Allow enabling auto IP block
Available maximum login attempts
and more.
Highlights:
Addition security features
Perfect support.
Advanced Database Cleaner is an absolute WordPress Database plugin that enables you to clean database, upgrade database and so on. Moreover, you can decrease your database size and improve site speed which gives you a speedy database backup.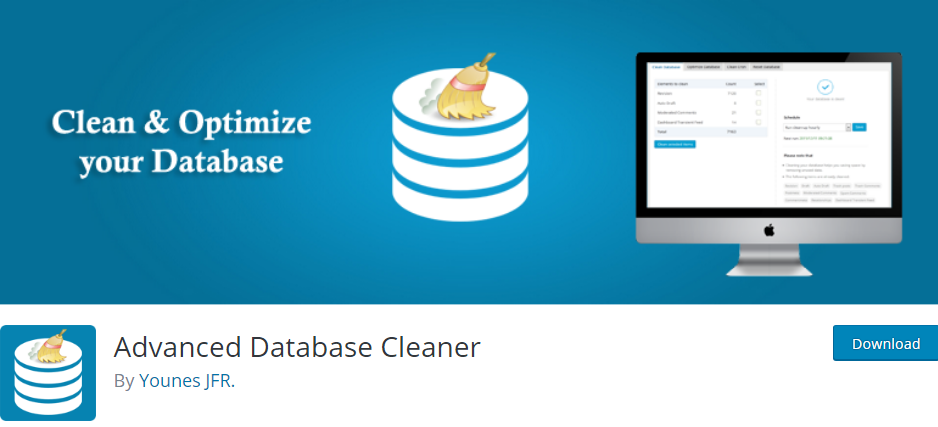 Choose what items to clean-up
Delete trash comments, orphan post meta
Improve website speed
View and clean cron tasks
Supports multisite installation
and more.
Highlights:
Amazing plugin
Save time
Responsive support.
MiwoSQL MiwoSQL is a basic and quick database control plugin. It works executing SQL questions so you don't need to get to phpMyAdmin anymore. Also, it helps you display query results and horizontal scrolling the wide table.
Features:
Displaying, editing and deleting records
Execution of multiple queries at once
Save queries and execute later
Select data acquisition of the table
Replace table prefix
and more.
Highlights:
Nice product
Tremendously useful
Fast support.
Contact Form 7 Database is the best option that you should set up for your site. This WordPress Database plugin allows you to save all submitted from Contact Form 7 to the database and show in the Database Menu, and then you can see it whenever.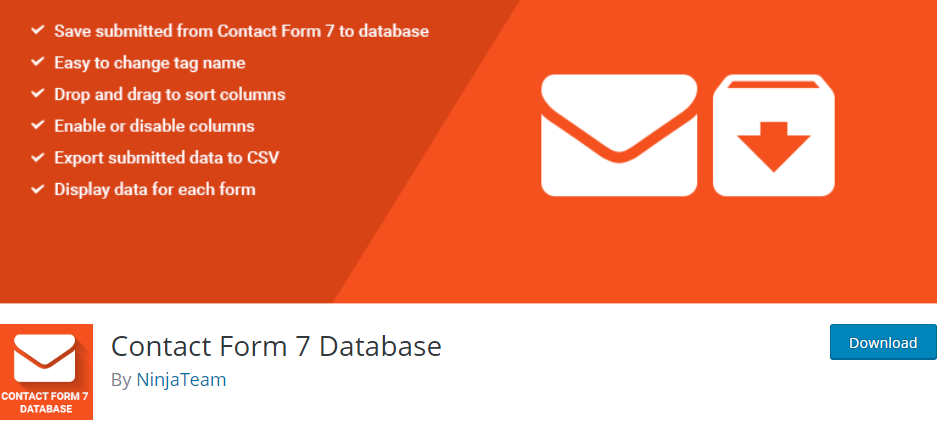 Features:
Save summited from Contact Form 7
Drag and drop to sort columns
Export any columns data to CSV
Display summited data for each form
Export email data fo CSV for marketing
and more.
Highlights:
Signature extension
Good plugin
Work well.
ARI Adminer makes it easy for you to view tables and checkout data. This best WordPress Database Backup plugin works in two modes: Advanced and Simple. Therefore, with each mode, it provides limited functionality with user-friendly database data editing or high-level data manipulation and suitable for common users.
Features:
Save connection parameters
Supports 20+ themes for Adminer tool
Provides limited functionality with data editing
Import and export data
Contains more than 35 translations
and more.
Highlights:
Simple to use
Effective plugin
Time-saving.
Backup Database allows you easily to backup your core WordPress database tables. You may also backup other tables in the same database and select Backup Type: Only Database, Only Files, Complete Backup.

Features:
Ability Unlimited backup
Backup on the same server
Delete backups, view backup
Email notification available
Limit number of backup
and more.
Highlights:
Wonderful support
Useful features
Quick and helpful.
WP Synchro let you Get a duplicate of a working generation site, with both database and documents, to an organizing or local site for investigating or advancement with true information.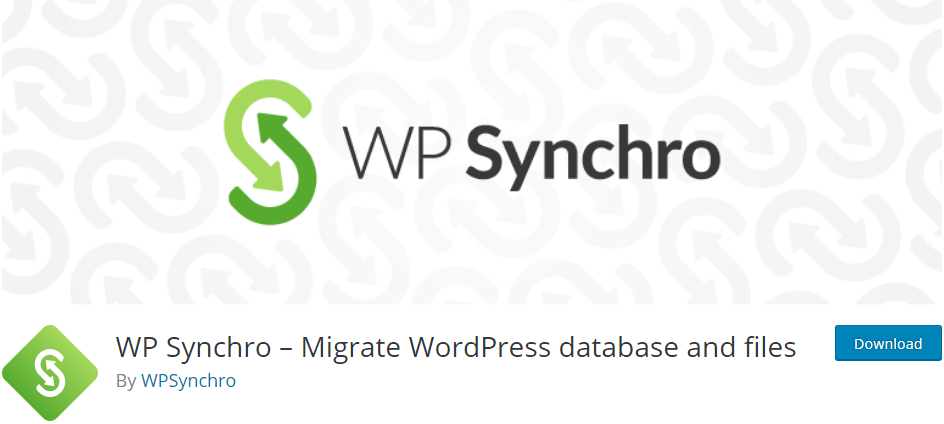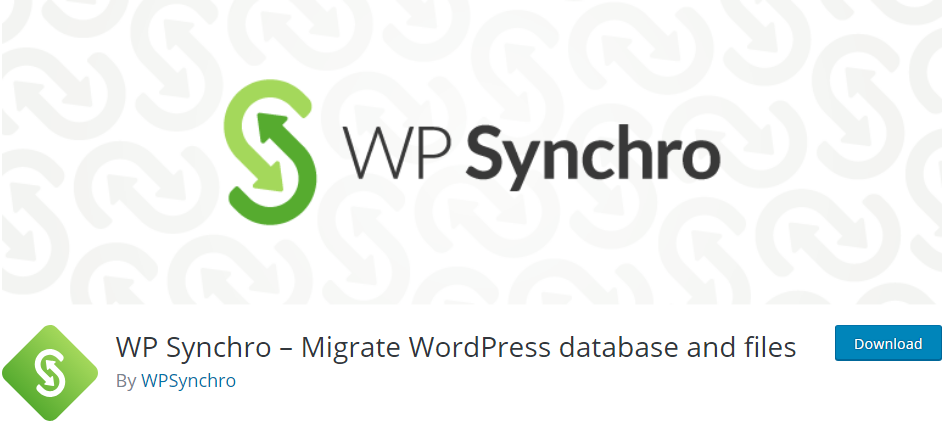 Features:
Pull data from one site to another
Search and replace in data
Select the database tables to move
Save synchronization profiles
Preserve data on transfer
and more.
Highlights:
Save time and effort
Perfect software
Work great.
Conclusion
We hope you can choose the best suitable WordPress Database plugin to develop your site. If you find it interesting, please share this collection with your friends and take a more beautiful free WordPress theme!
Thank you for reading! You can leave a comment below or contact us, we will respond as quickly as possible!