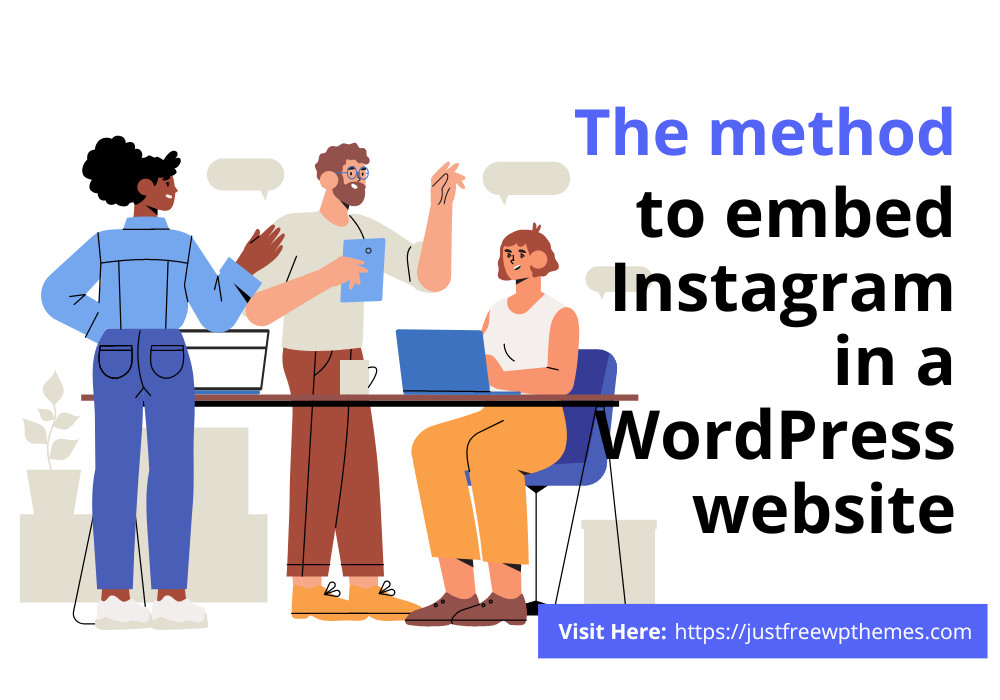 Why do we have to embed Instagram in WordPress site?
Social network is increasingly well-liked these days. Many individuals, especially the young, are familiar with it. This tutorial blog today is appropriate for you if you have a WordPress website and wish to integrate Instagram.
There are numerous reasons why you must embed Instagram in WordPress sites. To start, you are welcome to freely display all of your Instagram material on your website. They could include introductions, images, reviews, or comments on the goods or services your company provides. This promotes client confidence and makes it simpler for them to select the products and services you offer. Therefore, it is advantageous for your company to boost sales or broaden the market.
Additionally, because your website is updated frequently, embedding Instagram into it will help with SEO. It helps you retain consumers and successfully improve the number of website visitors.
We'll now give you a thorough how-to so you can easily embed Instagram in WordPress on your website.
Steps to embed Instagram in WordPress website
In this blog, we'll outline the quickest and most efficient way to add the Instagram feed: by using a plugin.
You may do it very easily and simply by using this method. Although there are other WordPress Instagram Plugins available, we'll be using Smash Balloon Social Photo Feed for this blog.
You must first install this plugin on your WordPress website. Go to Plugins -> Add New and then type the name of the plugin you wish to install into the search bar. Then activate it by clicking the Install Now button.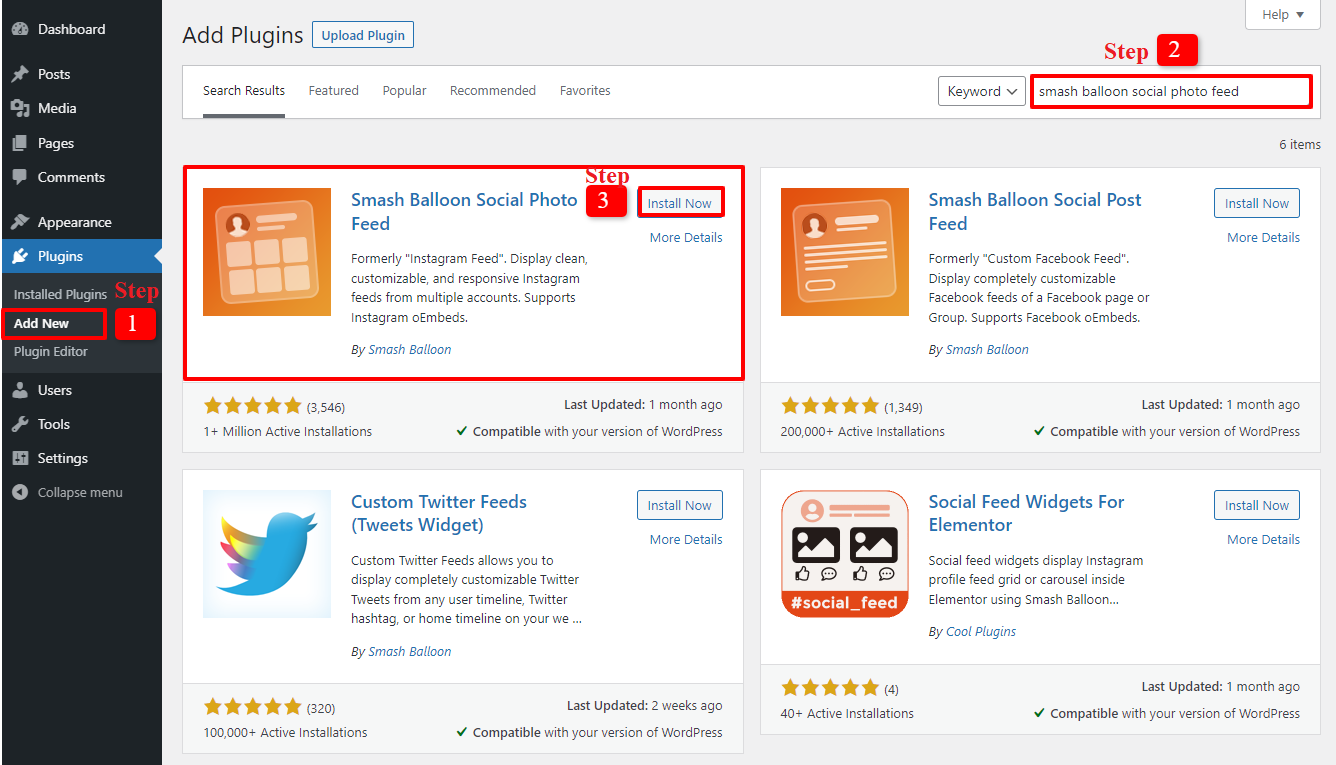 Let's select Instagram Feed -> Settings on the admin dashboard in the following step. After changing your preferences in the Configure section, select Connect an Instagram Account from the menu.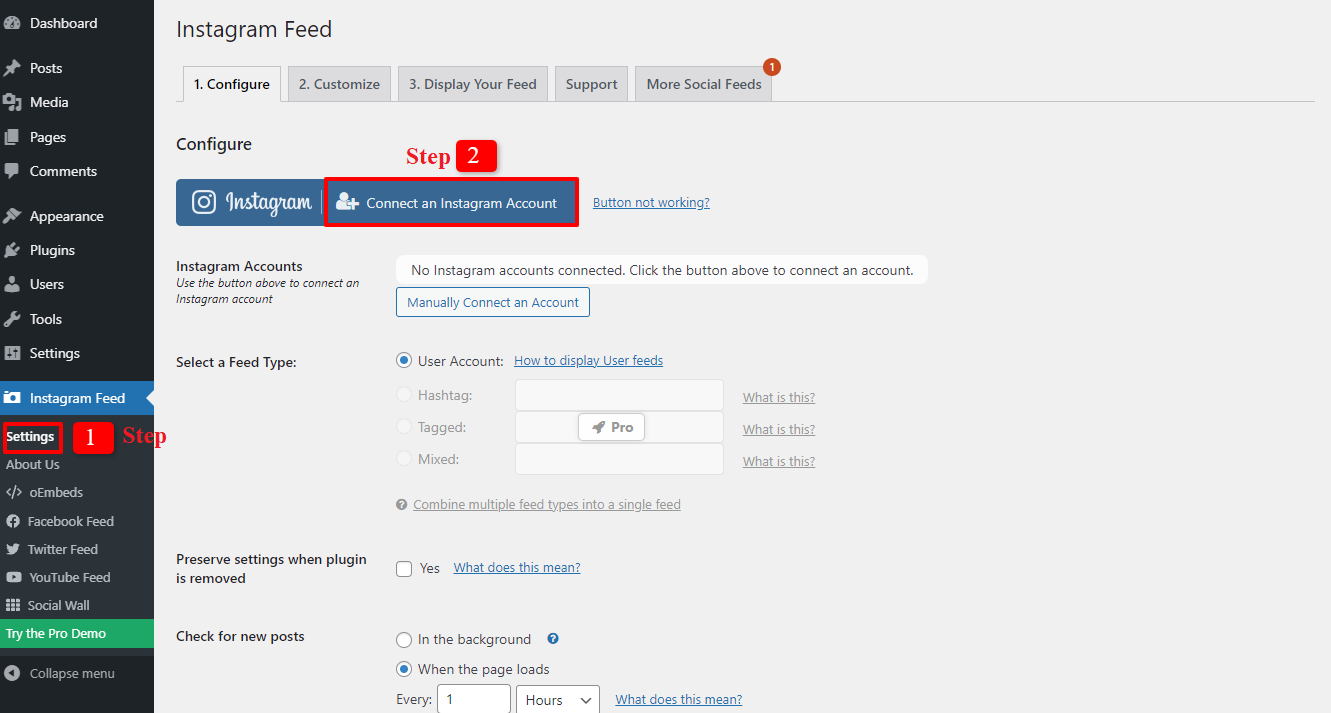 You will now see a pop-up where you may choose between a personal or business account. We will decide to link to the personal account in the blog. Let's select the business option if your company has a business account. It is up to you.
You must click the Connect button to go to the next stage.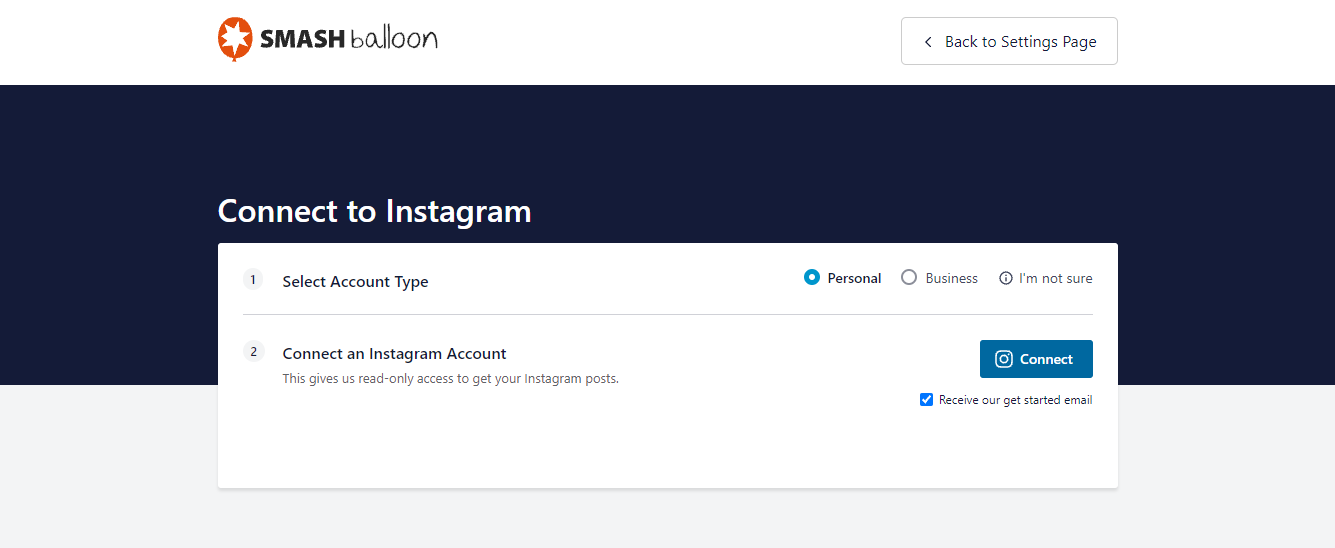 Let's select Allow so that the plugin can access your Instagram profile and content after entering the username and password to log into the account.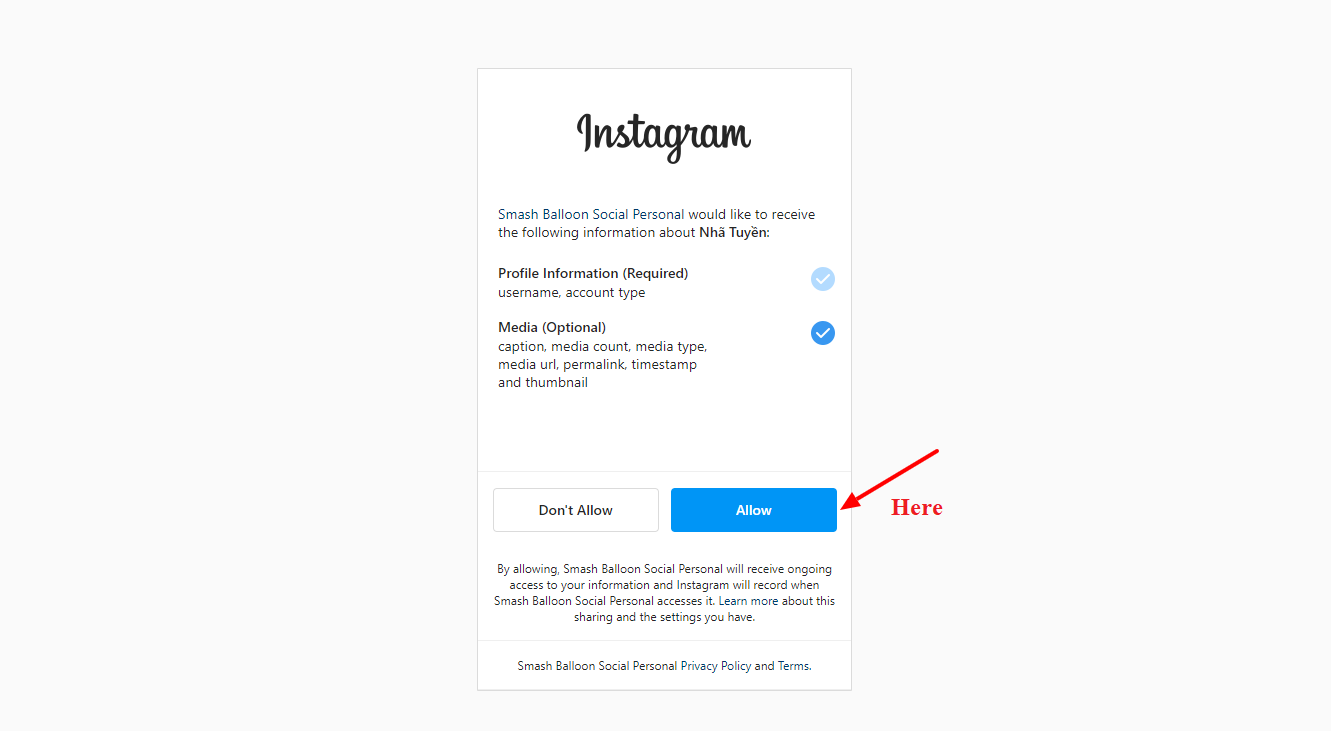 You will now return to the admin setting dashboard. You'll see a pop-up asking you to connect your existing Instagram account or select a different one. Select Connect This Account from the first button.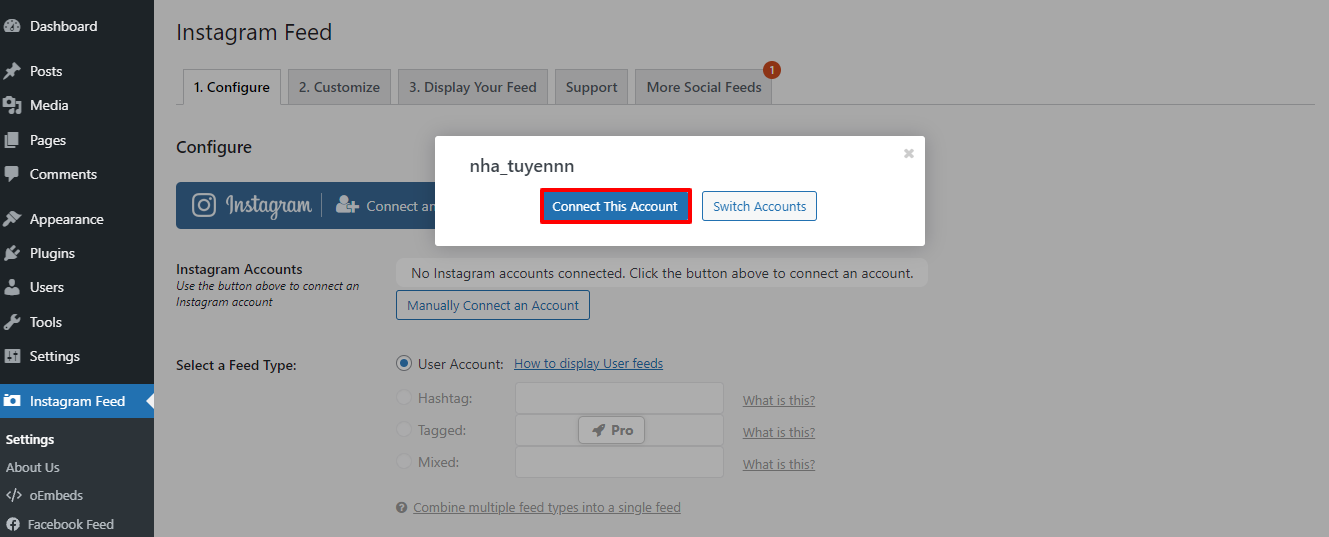 Your Instagram account and the plugin are now linked. The Customize section is the next thing to do.

During this session, you may easily change the Instagram feed's design on your website to match your personal aesthetic.
The width, height, and background color of Feed are all customizable. You may also choose the amount of photos, the number of columns, the padding around the images, etc.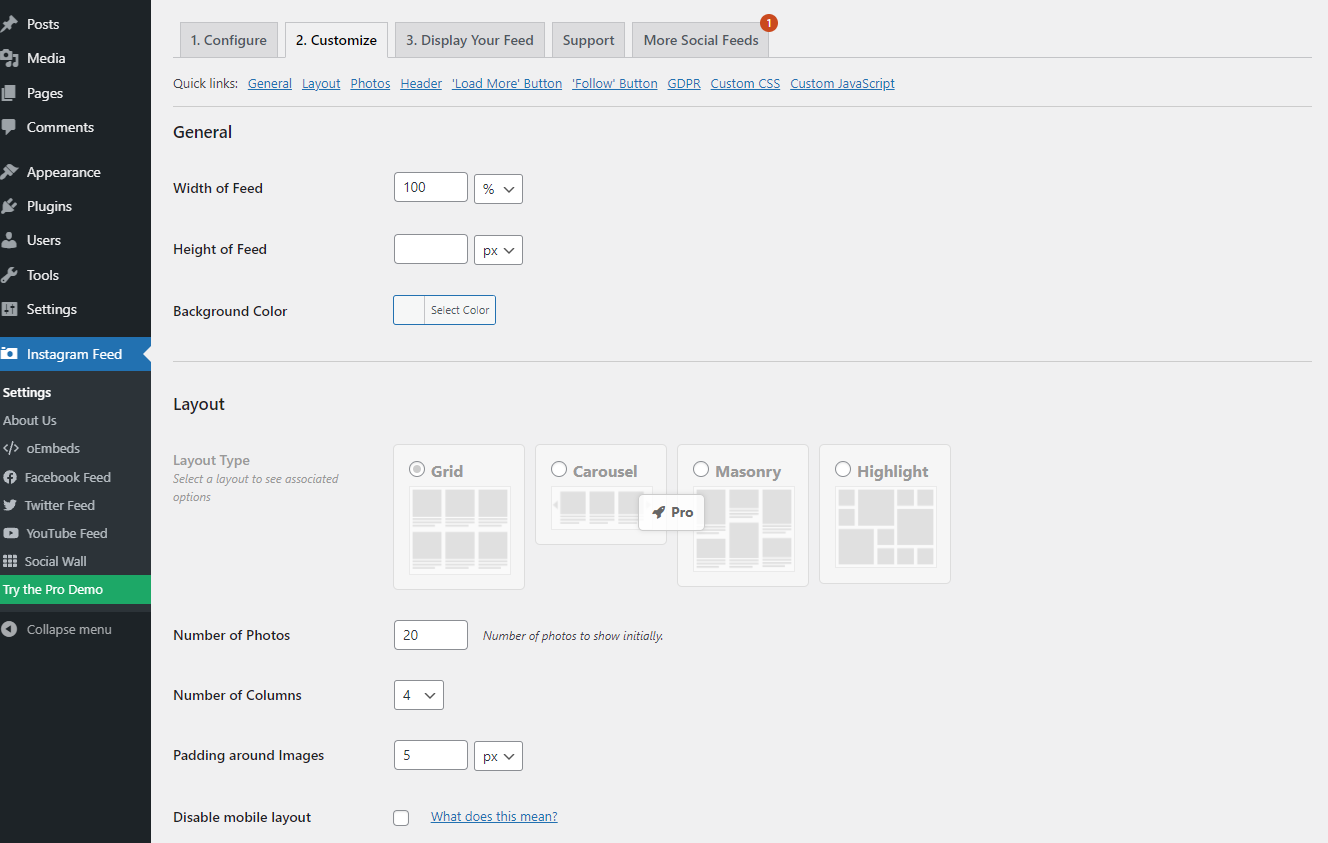 Additionally, there are numerous functions for you to configure as you scroll down. Everything you need to do only requires a single click.
Don't forget to save all of your settings after you've finished making changes.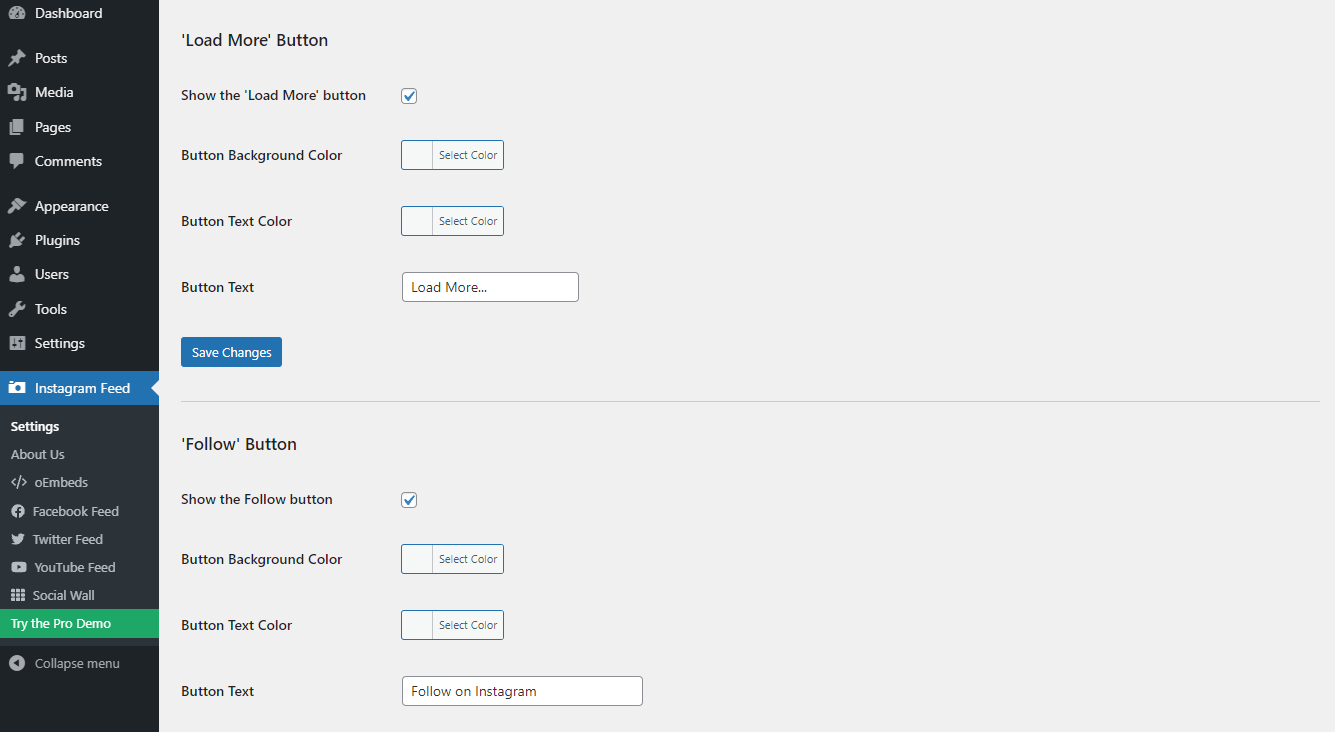 You should now add the Instagram feed to any page or post on your WordPress website.
Go to Pages -> Add New or Pages -> All Pages -> Edit the post you require if you are using the block editor. Next, click the addition (+) sign to add a new block, after which you may search for and add Instagram Feed.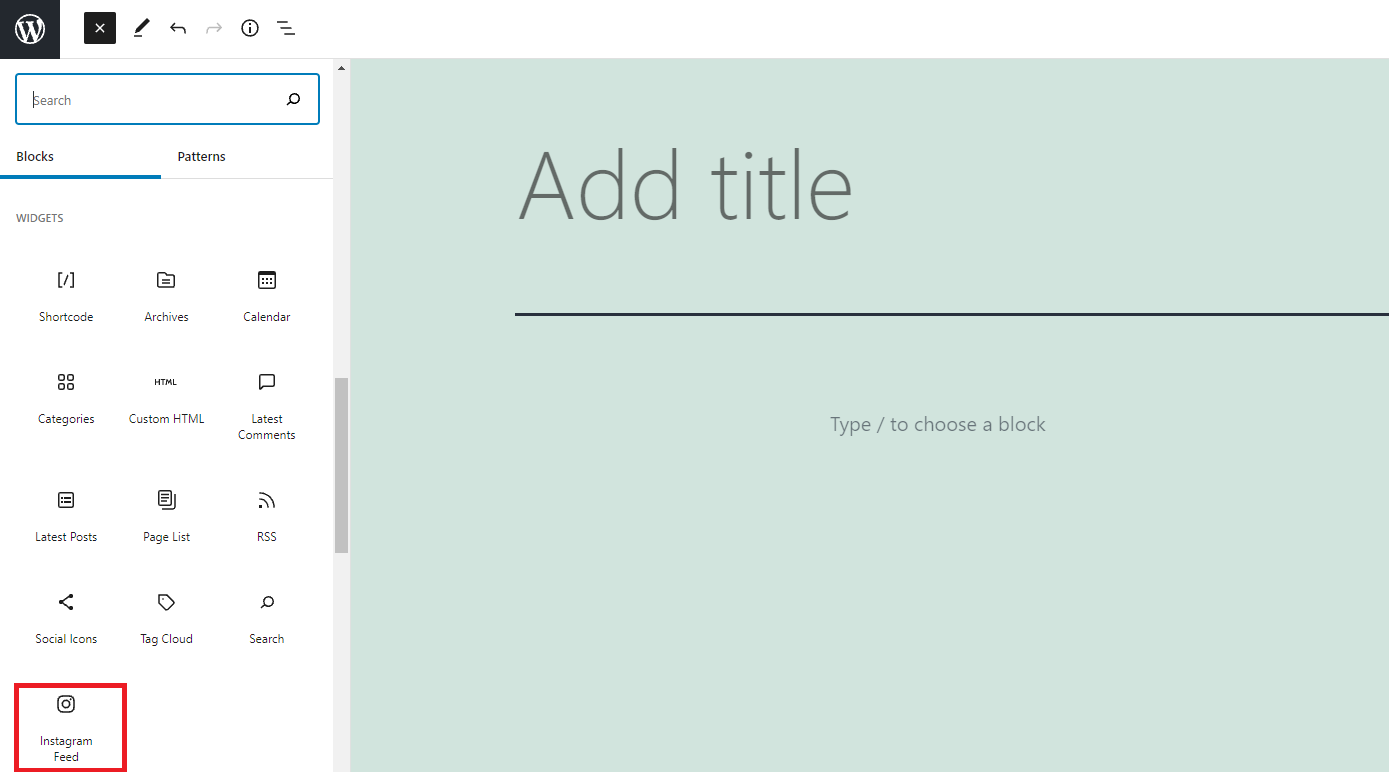 You must navigate to Appearance -> Widgets, choose the Instagram Feed widget, and then drag it to your sidebar if you're using the Classic Editor, one of the most well-known WordPress Editor Plugins. Pressing the Save button is the last action.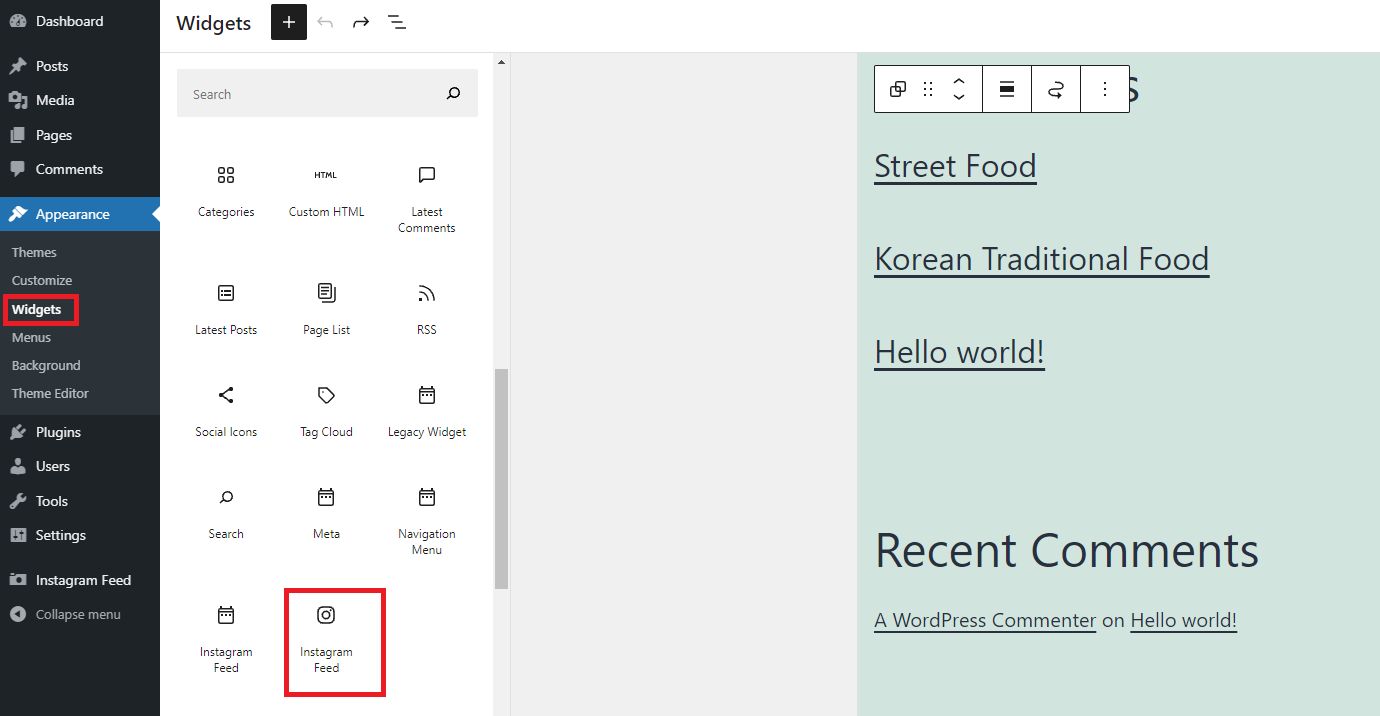 Additionally, if you want to display the Instagram Feed anywhere, add the following shortcode:
[instagram-feed]
Everything is finished now. Your WordPress site will effortlessly feature a beautiful Instagram feed.
In short
In summary, with the plugin we suggested above, you can easily embed Instagram in WordPress. Let's get started by following the blog's steps for incorporating Instagram to your website. We hope it brings you satisfaction and gives your website a lovely Instagram feed.
Please feel free to ask any questions in the comments section. Last but not least, go to Free WordPress Themes if you want to employ a new theme for your website.