Do you want to build a professional education website where you can create and sell unlimited online courses? If yes, why don't you use the support of useful E-learning WordPress plugins? These tools will help you add and sell numerous courses with dynamic lessons and quizzes. Our blog contains a list of excellent WordPress eLearning plugin free that can help you achieve your targets easily without requiring coding knowledge. Let's check them out.
The dominant point of E-learning WordPress Plugins
Life's pace is developing quickly. And have you ever thought that you can manage a class completely on the Internet instead face-to-face? Amazing WordPress E-learning plugins will help you create a remote class with downloadable documents, unlimited courses, lectures, and more. We all think these plugins are useful and easy to use, but their features are unbelievable. Check it out!
Top E-learning WordPress Plugins

Video Lessons Manager plugin allows you to control your video lessons though other platform (YouTube, Vimeo). Your users can take part in courses, take the tests, comment some questions or messages…
Features:
Ability to mark the favorite parts

Online video content

Quiz and questions

Certificates after finishing class

Pay for each view for limited time
Highlights:
Many payment gateways included

Amazing templates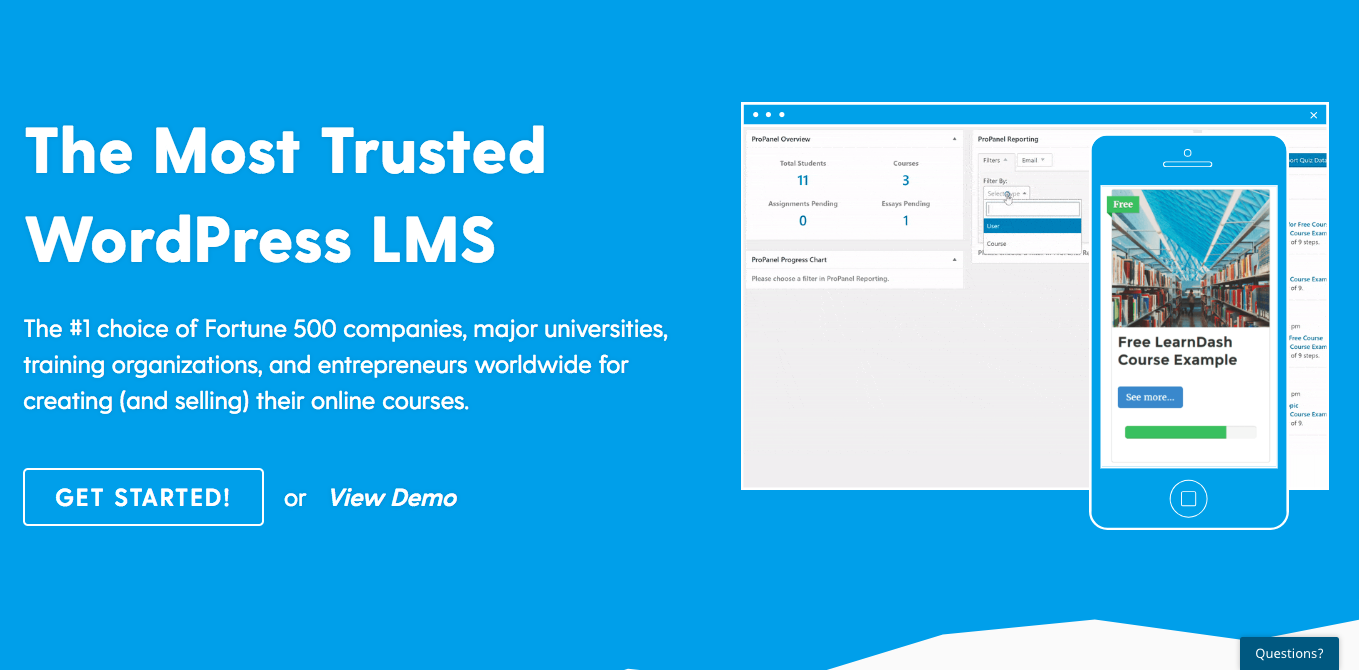 You can use Learn Dash for creating your own robust e-learning environment. It includes many features for generating content as well as many types of quiz. This plugin is partners of some big names (University of Michigan, University of Florida, University of Washington…)
Features:
Ability to manage and sell courses

Schedule lessons

Customizable forums

Using in multisite network

Reports about users

Certificates of learners
Highlights:
Various types of quiz

Responsive interface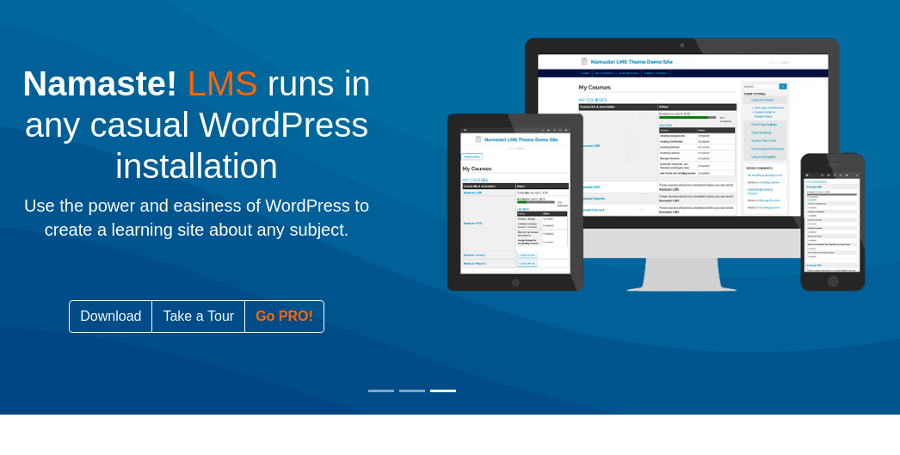 Namaste! LMS provides many options to set up perfectly your e-learning interface. You can manage your class like in real life with unlimited courses, lessons, enrolling and many other features.
Features:
Class rules

Certificates when completing courses

Manual enrollments

Ability to sell courses when integrating with WooCommerce

Lessons, quizzes for learners to improve
Highlights:
Free of costs

Unlimited lessons and excercises

The next useful plugin – Sensei allows you to create and sell courses through Woocommerce. Besides, you can track the trend of your courses by knowing who is talking about them.
Features:
Ability to sell courses

Badges for learners after graduating

Learners name

Sharing via Social networks
Highlights:
No code knowledge required

Easy to use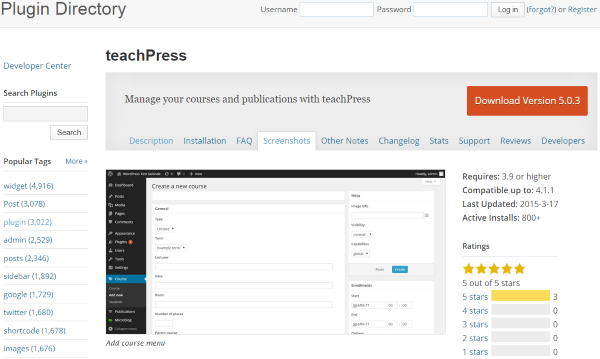 This TeachPress plugin integrates an e-learning management and BibTeX management. Both modules can work independently. Besides, they can unite to create a powerful e-learning system for you. Specially, it is optimized for professors and research team.
Features:
BibTeX and RTF export

Shortcodes for publication lits

RSS feed

Courses overview
Highlights:
8 languages supported

Active data system

StudyPress allows you create unlimited courses, lessons. With this plugin, you can create diverse types of media content. Then you can post on your site in the form of posts, pages or slides.
Features:
Learners ratings

Automatic grade

Buddypress integrated

Sharing on social networks

Glossaries and tags for lessons

Multi teachers support

Quiz report for teachers
Highlights:
A huge number of quizzes

Gorgeous and professional look

Learnpress is well-known because it's useful and feature-rich. You can create easily a curriculum with courses, lessons, tests. Thus, you have ability to manage your own online school without coding knowledge.
Features:
Sell courses

Flexible types of lesson content (post, video, quiz or image…)

Drag and drop

Forums for learners

Teachers' note

Slide for presentation

Learners' grade and rank

And more
Highlights:
Lightweight but powerful

User-friendly appearance
Conclusion
These are collections of 8 useful WordPress E-learning plugins for you. Most of them are feature-rich, easy to use, and have good support. So, we hope you can choose the most suitable one for you and don't forget to share your experiences with us. By the way, take a look at our free WordPress E-learning theme to find a gorgeous education theme!
Many thanks for reading this post. If you have any problem, free don't hesitate to contact us!