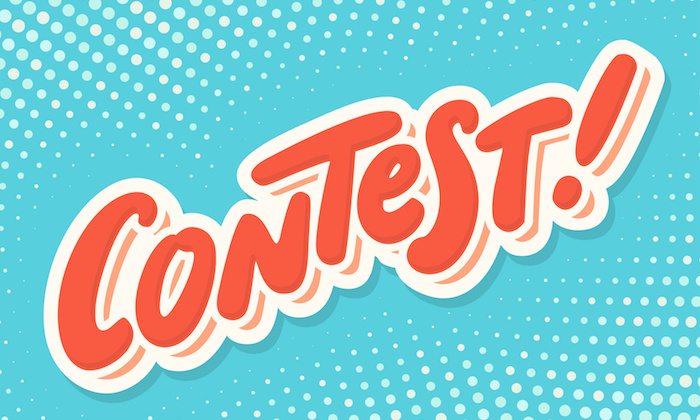 Design funny competitions on your site to attract more viewers with the WordPress Contest plugin!
You are having a site but you do not what to do to increase the number of visitors accessing your web. The best way is that using this our WordPress Contest plugin collection to create a wide range of amazing competitions for interacting your subscribers. Take it a look!
WP Contest is easy to set up and use that is chosen by many sites and programs. You can choose to include an elimination round, where judges can simply vote entries "in" or "out" before the more complex voting round.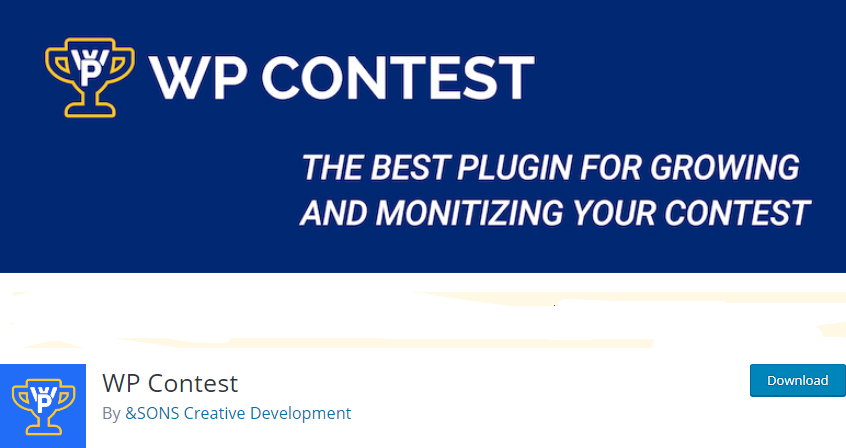 Features:
Create voting criteria, entry forms
Run unlimited contest at the same time
Support to submit via link
View voting in real-time
The ability to Contestant Labels
and more.
Highlights:
Easy to setup
Great plugin.
Contest Gallery is a useful WordPress Competition plugin as it allows our customers to upload the pictures of their coffee machines. Besides, it has a maximum upload size in MB and the number of images for bulk upload.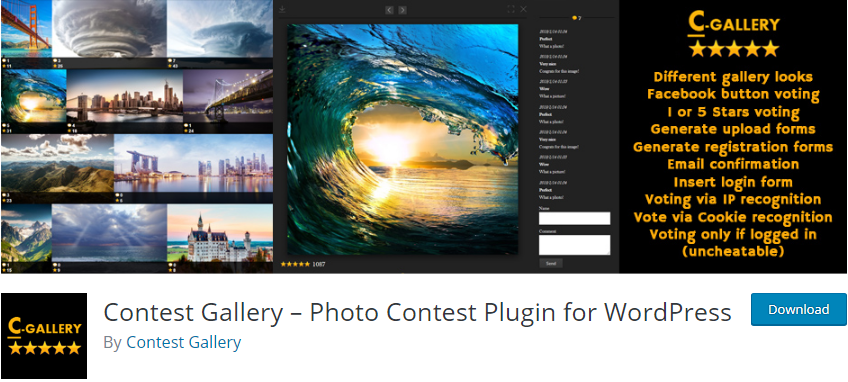 Features:
Provide 3 voting option
Add field types and arrange them
Activation e-mail to the user
Restrict front end upload size
Hide voting until user voted
and more.
Highlights:
Excellent support
Useful tool.
Contests by Rewards Fuel helps you promote your content by asking your followers to share a link to enter. What's more, you can drive traffic by entering contestants for visiting your website or blog with this WordPress Contest plugin.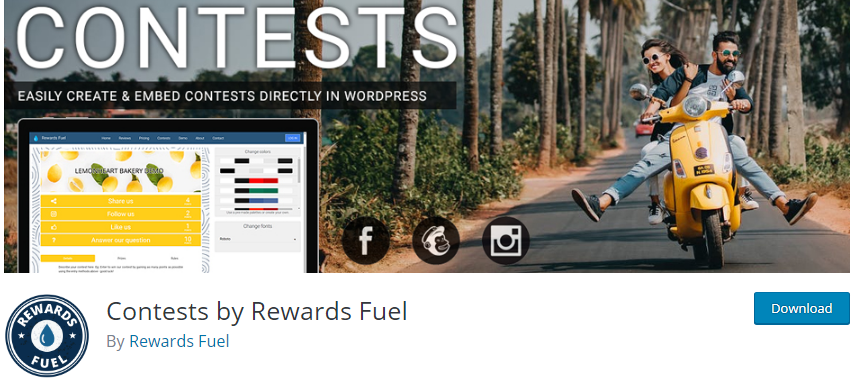 Features:
Export to CSV, MailChimp, Aweber
Subscribe to enter and watch video
Gain feedback from your audience
Automatically enter everyone on Mailchimp
and more.
Highlights:
Great features
Quick respond
Incredible product.
Contest Code Checker provides a lot of professional features that make it easy for you to design and monitor an exciting contest on your site. Also, there is an Admin area to manage contest codes with the ability to import codes and to view contestants.

Features:
Manage contest codes
Hide existing fields
Multiple contests available
Add custom fields
and more.
Highlights:
Special customization
Perfect plugin
Simple to set up.
Gratisfaction is a social contest referral loyalty rewards program for WordPress which is quick, swift and mindful of your potential customer's needs. This WordPress Competition plugin gives users points and rewards for creating an account and booking.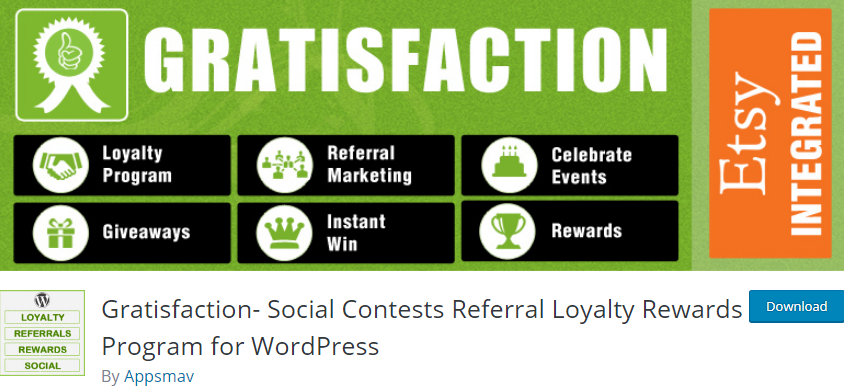 Features:
Unrestricted access
Earn points and rewards for various activities
Create custom forms and capture leads
Activate different types of widgets
and more.
Highlights:
Cooperative and friendly
Unique product
Efficient user interface.
Contests & Giveaways is ready for you to copypaste shortcode into a page and the landing page for the contest. Besides, email collection is done for you along with IP information for the participants. And more, it looks great out of the box with a beautiful design.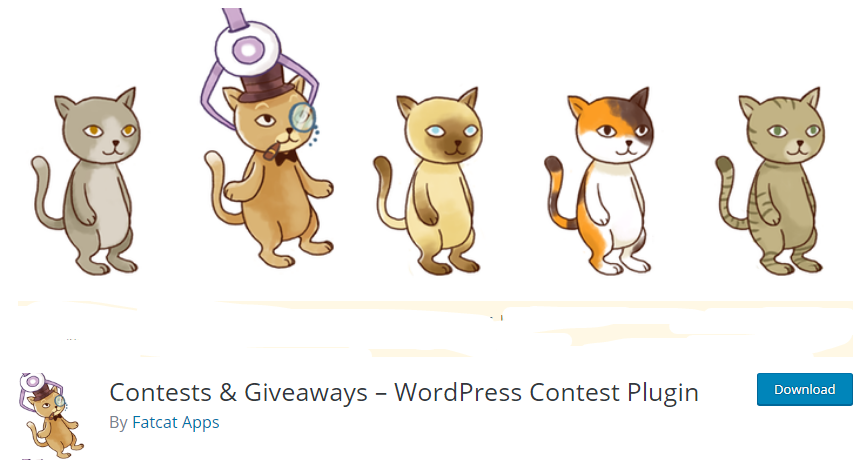 Features:
Randomly select giveaway winners
Schedule contest end date
Add an image to a landing page
Automatically detects duplicate contest entries
Use the built-in rich text editor
and more.
Highlights:
Terrific plugin
High quality.
Simple Giveaways allows you to have giveaways on a different page and furthermore drive individuals to it through gadgets and shortcodes. Using this WordPress Contest plugin, you also can edit the Winner's email that will be sent when winners are notified.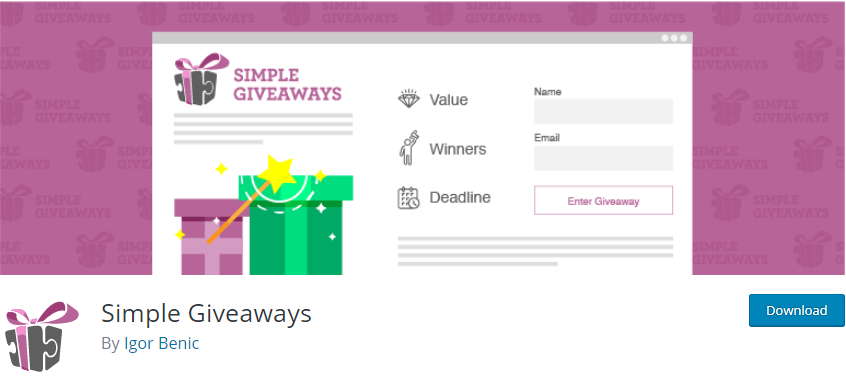 Features:
Choose the start date and time
Editing rules ability
Google Captcha to get rid of spammers
MailChimp Integration
Support images and logos
and more.
Highlights:
Helpful support
Clear straightforward
Easy to use.
In conclusion, we wish you can get the most suitable WordPress Contest plugin to use. Don't remember to share this blog with your friends and take more nice free WordPress themes!
If you have any question, please leave a comment below or contact us, we will reply as soon as possible. Thank you for reading!