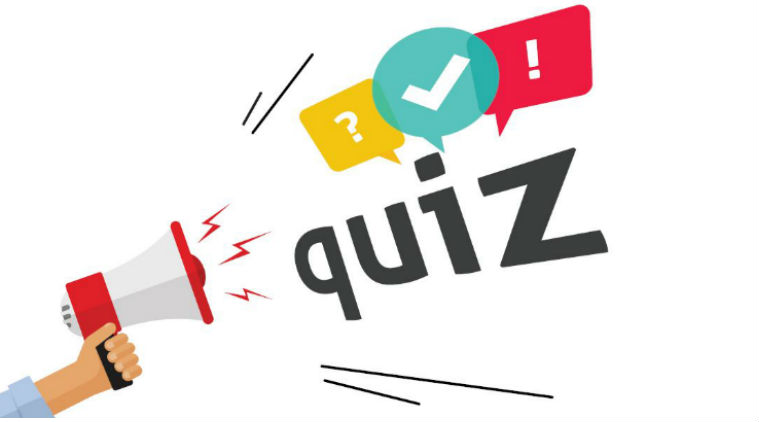 Create and check a helpful online test with the WordPress Quiz plugin!
If you have an education management system site, it is important for you to get the surveys and quizzes on your site. Therefore we want to provide you a collection of best WordPress Quiz plugin you should have. Take it a look!
WP Quiz accompanies a wide range of test types to browse and focus on the classification of the test, you can choose the structure of the test thing. Moreover, you will have a high-level UI to deal with your test and ensure that it is amazing according to your need.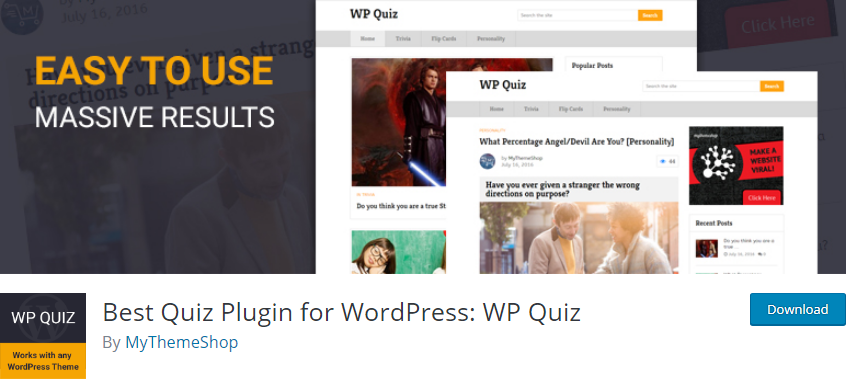 Features:
Option to restart questions
Change font and background Color
6 Animation effects
Comes with Demo data
Add image or video
and more.
Highlights:
Work great
Simple and effective
Nice plugin.
ARI Stream Quiz is also one of the best WordPress Quiz plugins which can be used in mail subject and template. You are able to embed quizzes into posts and pages via shortcode or into IFRAME element.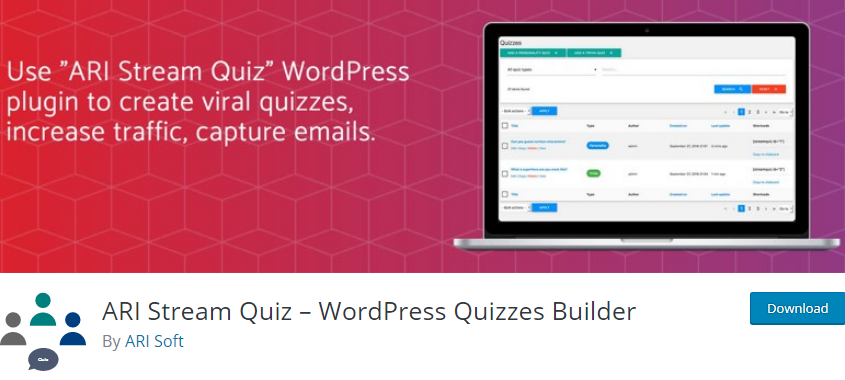 Features:
Create unlimited quizzes
Export results to CSV
Fully translatable backend and frontend parts
Show custom content
Share results on social networking
and more.
Highlights:
Very excellent
Great plugin
Simple to set up.
Quiz Tool Lite is excellent for educational purposes and easy to work with. This WordPress Online Exam theme allows you to add a bulk amount of questions through the import CVS or have the redirect to another URL immediately without showing any results page.
Features:
Add 'Insert Question' link to the editor toolbar
Date window for availability
The limit time between attempts
Security measures support
Use shortcodes
and more.
Highlights:
Easy to work
Powerful tool
Perfect support.
Using Riddle Quiz Maker, you can do a lot with these tests, especially if you're a creative problem solver, you can really come up with ways to make them work with your needs. In addition, it helps you understand, engage with our audience in new ways as well as grow traffic and revenue.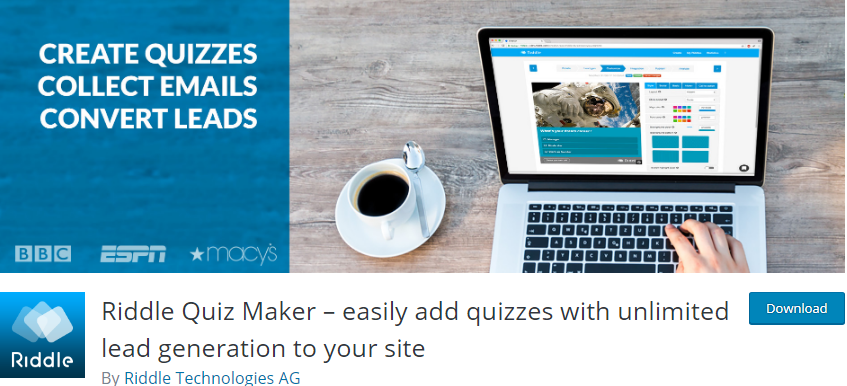 Features:
14 quiz, poll, survey types
Collect emails and qualify potential customers
Automatic CRM integration
Search and use any Giphy GIF
Ability to Social sharing
and more.
Highlights:
Look good
Nice plugin
Easy to use.
Watu Quiz enables you to make tests and quizzes rapidly and effectively and give the result following completing the test. What's more, this WordPress Quiz plugin will give you a list of users who took the exam along with their results.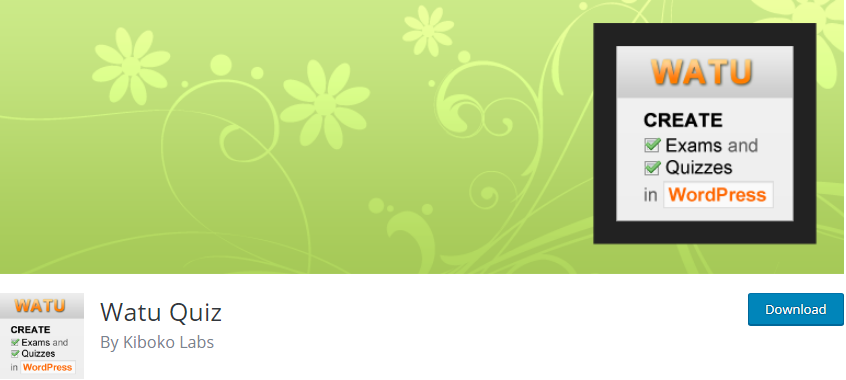 Features:
Single-choice questions
Shows answers immediately after selection
Import questions from CSV
Mobile touch friendly
connect to MailChimp
and more.
Highlights:
Lots of features
Great plugin.
Quiz Maker is the most dynamic and the simplest to make a test and test in a few minutes. This plugin makes it easier for you to make a boundless number of tests, so each quiz can contain how many questions you want without limitation.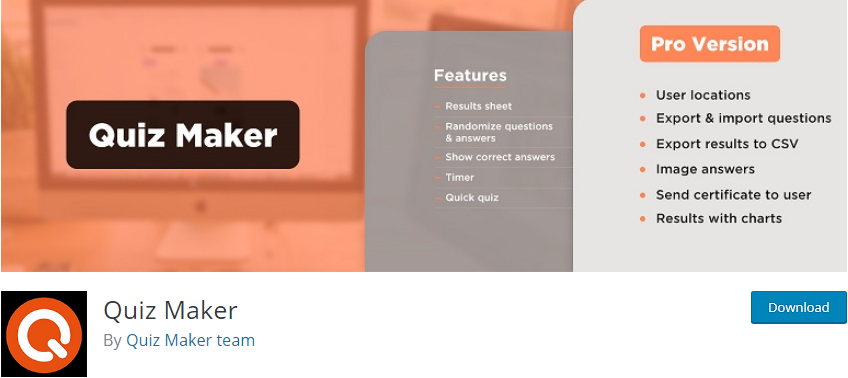 Features:
Support question Image
Text for right/wrong answers
Randomize answers available
Allow styles preview
Show results with charts
and more.
Highlights:
Work perfectly
Save time
Nice design.
WpCues Basic Quiz is considered another amazing WordPress Online Exam theme that sends an Email notification to the user, admin, editor when someone takes quiz /attains new level /get issued a new badge. More, you can create great leaderboards of different types and show them using shortcode.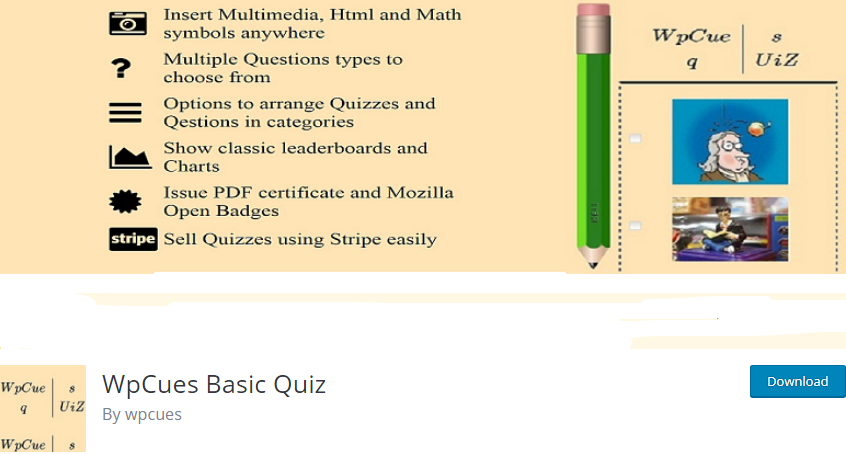 Features:
Add mathematical formulas and symbols
Multiple types of questions
Configure final result screen with multiple templates
Add Google Recaptcha to quiz
Create bar, line and pie chart
and more.
Highlights:
Wonderful plugin
Good initiative.
HD Quiz has a responsive layout and enables you to make boundless tests with the same number of quizzes as you need. Additionally, other remarkable highlights are quiz timer, pagination, translation, Animated gifs, connect Facebook and Twitter and so on.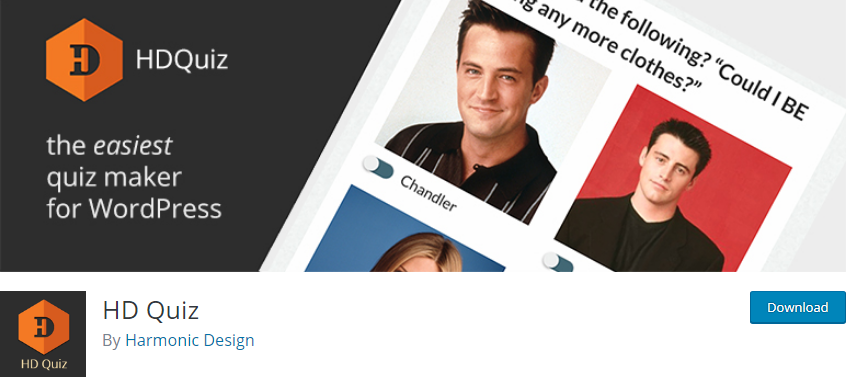 Features:
Unlimited amount of quizzes
Support featured image and tooltip
Set a time limit to complete the quiz
Ability to add a small write-up
Highlights right and wrong answers
and more.
Highlights:
Useful plugin
Functional features
Modern interface.
Psychological tests & quizzes are good and quick WordPress Quiz plugin if you are to create complex tests and quizzes. Some additional functionality can be achieved through paid extensions, which are very cheap and modular, so you only buy what you really need.
Features:
Edit results/scales descriptions
View and filter tests passings
Quick fill questions from text and scores
Edit formulas with formulas editor
and more.
Highlights:
Full functionality
Great work
Quick support.
Quiz And Survey Master provides you a numerous decision of different types questions such as true and false,  fill in the blank, number, captcha. Besides, all the content your clients see can be redone. so, everything from the content through the test or review to the submit button.

Features:
Show all questions on one page
Enable hints for questions
Able to set up time limits
Create and display math formulas
Limit amount of total entries
and more.
Highlights:
Easy to use
Excellent plugin.
In conclusion, we hope you can have a great option for WordPress Quiz plugin on your site. Don't forget to share this blog with your friends and take more beautiful free WordPress themes!
If you have any questions, you can leave a comment below or contact us, we will respond as quickly as possible. Thank you for reading!